Rupert Wyatt To Direct 10-Episode Sci-Fi Series 'Echo Chamber'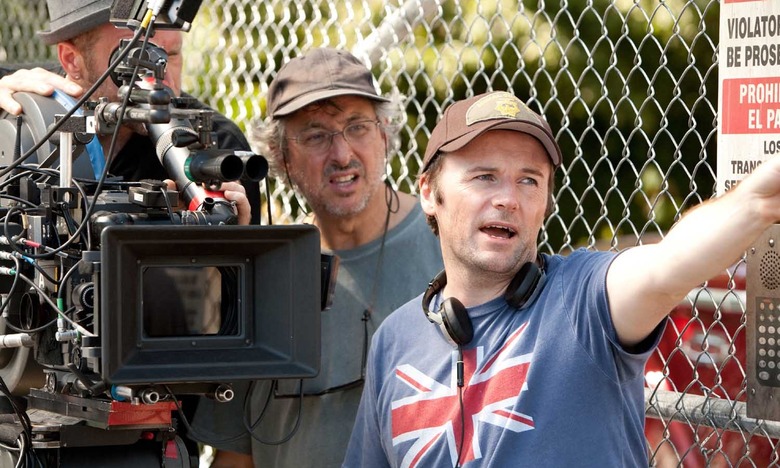 It's been almost 3 years since we first heard Rupert Wyatt was developing Echo Chamber, an HBO miniseries about a British soldier who goes undercover in the IRA. During his press tour for his latest film The Gambler, Wyatt revealed to us that the project was still on — only a few things have changed about it since then.
For one thing, it's no longer an HBO project. Nor is it going to be a three-part miniseries, as previously announced. Oh, and it's not a fact-based drama anymore, but a science-fiction piece. Hit the jump for the Rupert Wyatt Echo Chamber comments. 
Originally, Echo Chamber was to follow the true story of a British soldier who infiltrates the Irish Republican Army for British intelligence. He rises through the IRA ranks, facing danger and betrayal with each step. It was set up at HBO as a miniseries consisting of 3 parts running 90 minutes each.
During his conversation with me, however, Wyatt revealed just how much Echo Chamber had evolved. For one thing, "it's not necessarily HBO," he said. He continued:
Yeah, it was originally developed based on a true story, which HBO and I were going to do, but we've evolved it into more of a science fiction temper, so yeah.
In a separate interview with Collider, Wyatt elaborated on the sci-fi element of the story:
It's based on a true story of a British solider who goes undercover into the IRA, but we transferred it to a more science fiction context, so it follows the same trajectory of the character but it's a different setting though.
Wyatt also confirmed that Echo Chamber would now be a 10-episode series, with Wyatt himself helming the whole thing.
I'm going to direct all 10 episodes. [...] I'm thrilled by the whole notion of making a long-form film and the idea is set into ten parts. It's why Netflix might be a better place for it, because we're mounting it as one huge film.
According to him, Echo Chamber to "either go next year or the year after." If all goes according to plan, then, we're likely to see Echo Chamber on the small screen sometime between late 2015 and 2017. Meanwhile, keep an eye out for our full interview with Wyatt later this week.