Justin Lin Will Direct 'Star Trek 3' Which Opens July 8, 2016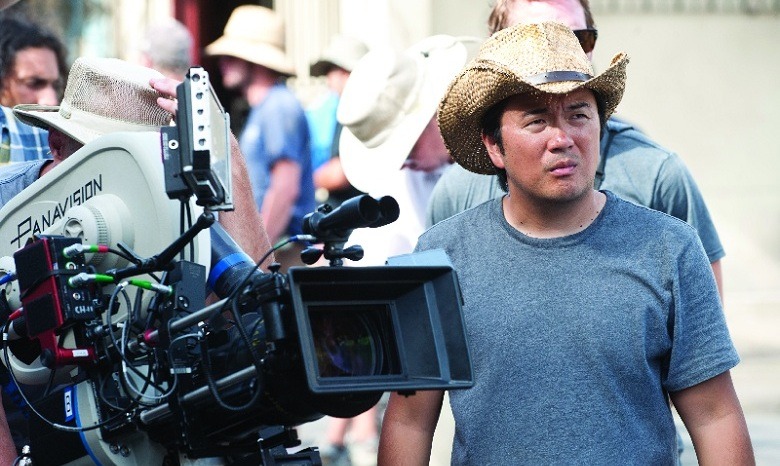 UPDATE: BoxOffice revealed that Star Trek 3 will be released July 8, 2016. We've updated the below story from Monday with that information.
The search for a Star Trek 3 director is over. Justin Lin, director of multiple Fast and Furious films as well as True Detective season 2, will helm the sci-fi sequel, set for release July 8, 2016. He replaces Roberto Orci, who remains attached as a producer. Read more about the Justin Lin Star Trek 3 news below.
Deadline broke the news. Lin was on a list of directors we thought would make a great choice, and then officially on a short list. He's now been offered the job.
As for the release date, here's that source:
Paramount has scheduled STAR TREK 3 for release on July 8, 2016. #StarTrek3

— Boxoffice Pro (@BoxOffice) December 23, 2014
Lin is currently directing a few episodes of True Detective for HBO. After that, he was supposed to do a new Bourne movie with Jeremy Renner, but that was postponed once Paul Greengrass and Matt Damon decided to return to the franchise. Rumor was Lin was then considering doing a few more Fast and Furious movies but that's, obviously, not going to happen.
Those Fast and Furious movies likely got Lin this job. They proved not only can he work with a huge ensemble and budget, it proves he has the ability to take a fledgeling franchise and pump it full of adrenaline. After 2 Fast 2 Furious, most thought the Fast and Furious franchise was dead. Lin's first movie, Tokyo Drift, reinvented the series and kept it alive. But it was the fourth film, Fast and Furious the exploded it back into the stratosphere. Since then, he's been somehow making the movies bigger and more exciting with each installment.
That'll be Lin's job on Star Trek 3. J.J. Abrams gave the franchise a great start, but the second film is largely disliked by fans of the franchise and first film. Paramount wants to make new Star Trek movies forever and they'll need a big threequl, on the franchise's 50th anniversary, to do that.
What do you think of Justin Lin directing Star Trek 3?