'It Follows' US Trailer: A Good Look At One Of 2014's Best Scares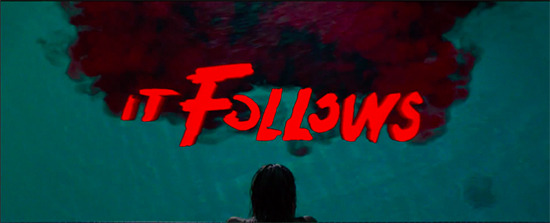 I really liked the horror film It Follows at Fantastic Fest. The movie is a John Carpenter-influenced vision of the lingering effects of sex and trauma (and of the shift from adolescence to adulthood that sex brings) that is powerfully cinematic, and built on an ever-intensifying sense of dread rather than jump scares.
Now the movie finally has something like a US release date, and a full domestic trailer. This It Follows trailer has some of the same structure as the last two teasers we've seen from other territories, but with a lot more footage. Check out the new It Follows trailer below.
The movie is written and directed by David Robert Mitchell, who previously made The Myth of the American Sleepover. It stars a great young cast, including Maika Monroe, Keir Gilchrist, Daniel Zovatto, Jake Weary, Olivia Luccardi, and Lili Sepe, all of whom contribute strong work to the film, and help Mitchell craft a set of characters that doesn't feel like a typical collection of horror movie dunces. One of the film's many strengths is that you'll get the sense that the characters actually care about surviving, and take active steps to help themselves to that end.
This trailer is a good representation of the film, and you can watch it with the assurance that it doesn't give away anything significant at all.
It Follows is now set to open in the US in March 2015. Trailer via Radius. It Follows will also play Sundance in January.
After a strange sexual encounter, a teenager finds herself haunted by nightmarish visions and the inescapable sense that something is after her.