J.J. Abrams Thanks Fans From Set Of 'Star Wars: The Force Awakens' In Last UNICEF Video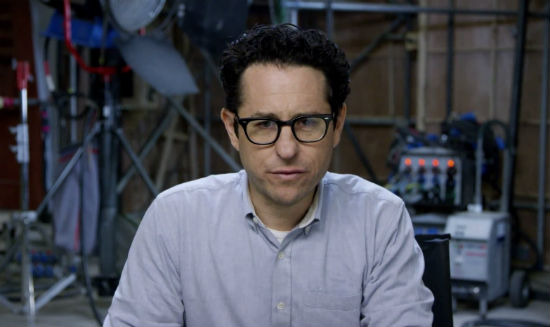 The first official glimpse of Star Wars: The Force Awakens was via a video director J.J. Abrams starred in urging fans to donate to UNICEF. The campaign, called Star Wars Force for Change, offered a visit to the set as the big prize along with other incentives. The campaign was a huge success, raising $4.26 million for the charity.
In a new and final video, Abrams and the crew – along with Lucasfilm President Kathleen Kennedy – offer thanks to fans from The Force Awakens set. And just like the previous two videos, the background here is filled with images fans can speculate about. What's that circular tunnel set? What are those black things stacked up? Why are those guys shooting paintballs? It's not as revealing as the other two videos but it's definitely worth watching. Check out the video below.
Thanks to Omaze (via MakingStarWars) for the heads up on the Force Awakens set video.
Overall, just a nice sentiment. But, as you can see, there are definitely a few Easter Eggs or things worth exploring. Nothing as big as the first two videos but, then again, since the release of those we've gotten a title, trailer and character names. Pretty cool stuff.
In addition to the nice Chewbacca and R2-D2 cameos, it seems like each of these shots was specially selected to make the viewer think about something. Watch the backgrounds. There's not anything obvious or revealing, but each shot has some kind of structure, image, reflection, or odd piece of equipment that makes you scratch your head.
Another note, Abrams refers to the film as "Episode VII," as does the clapperboard we see. The Force Awakens wasn't a title used on set.
Star Wars: The Force Awakens opens on December 18, 2015. Co-written and directed by J.J. Abrams, the film stars John Boyega, Daisy Ridley, Adam Driver, Oscar Isaac, Andy Serkis, Domhnall Gleeson, Max von Sydow, Lupita Nyong'o, Gwendoline Christie, Harrison Ford, Carrie Fisher, Mark Hamill, Anthony Daniels, Peter Mayhew, and Kenny Baker.
Here are the previous two videos: