David Fincher And James Ellroy's HBO Series Is Called 'Shakedown'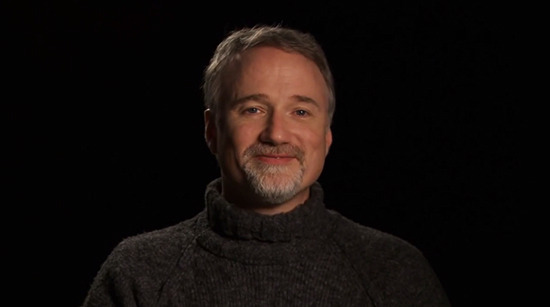 Back in September word leaked out that director David Fincher and author James Ellroy have been planning a series at HBO that would be "ts that "a noir-ish crime show set in L.A., in a similar 1950s milieu (like Ellroy's L.A. Confidential)." Now deals are done, and the show is moving forward under the title Shakedown.
And it isn't just a show featuring some of the same noir ideas Ellroy explored in novels such as L.A. Confidential. It is actually based on the life of a real LA crime figure named Fred Otash, who (in fictionalized form) featured in two of Ellroy's other novels and one novella, and upon whom the Jack Nicholson character in Chinatown was partially based.
HBO Series Shakedown
Deadline reports that "Shakedown, now in development, is set in the tabloid world and the underbelly of Los Angeles in the 1950s and centers on a real-life private detective. It is inspired by the life of legendary 1050s Hollywood vice cop-turned-private eye Fred Otash."
In fact, this is a revived concept for a show Ellroy was previously developing at FX back in 2012. At HBO, Fincher and Ellroy are exec producers alongside Joshua Donen, Clark Peterson, and Steven Hoban.
Reportedly this has no relation to Ellroy's novella also called Shakedown, and which also featured a fictionalized version of Otash. But there will likely be similarities. Otash was a former cop, a private investigator, an informant, and a surveillance and wiretap specialist who worked for a variety of agencies in the '50s. He reportedly listened in on Marilyn having sex with JFK, and contributed to the gossip magazine Confidential — one of the magazines that, yep, influenced elements of Ellroy's L.A. Confidential.