Pac-Man Themed Restaurant Will Open Near Chicago In 2015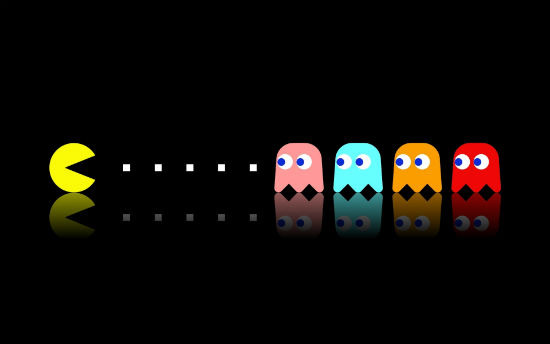 Pac-Man eats. That's just what he does. No matter what iteration or spinoff of the classic game you play, the circular yellow guy opens and closes his mouth incessantly and ingests everything in his path, from fruit to dots and even ghosts. So if ever there was a video game character to theme a restaurant around, it's him. And that's exactly what's happening in Chicago in early 2015. A new restaurant called Level 257 is scheduled to open at the Woodfield Mall in Schaumburg, IL. Read more about the Pac Man restaurant below.
The Chicago Tribute broke the news (via Polygon). The Pac Man restaurant, named after the killscreen level in a game of Pac-Man, has an official Tumblr that has more information.
16 boutique retro-styled bowling lanes with smart technology, table tennis, pinball machines and our Lost & Found games parlor with original arcades alongside exciting new titles, plus custom-built game tables and free-to-play board games, provide a unique entertainment experience.
A gallery space and first-of-its-kind PAC-MAN™ retail shop complete the venue and brand new concept for 'fun dining'.
So why PAC-MAN™? Level 257 comes from Namco Entertainment Inc. part of the global group of companies in BANDAI NAMCO GROUP, the same company that created the original PAC-MAN™ video game in the 1980s.
Level 257 seeks to explore PAC-MAN's impact upon our society and pop culture, reminding us all of the importance of play in our lives, while facilitating our desire to relive those times when beating the next level was the most important thing in our world. All while indulging that which we love now – great food and drink with our friends and family.
So yes, it's officially licensed and now hiring. There are images of the construction on the Tumblr but no clue what they mean by a "brand new concept" for fun dining. Maybe Pac-Man machines at each table? That would have to be it, right?
I definitely think I'd try the restaurant out, but it would have to be pretty unique and fun to stay open. Do you predict success for the Pac Man restaurant?