'The Duke Of Burgundy' Trailer: A Strange And Beautiful Romance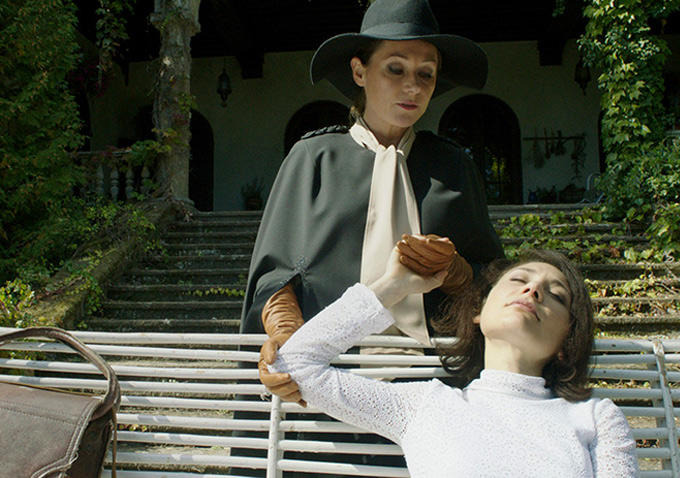 As I've worked on a "Top Ten Films of 2014" list I've gone back and forth on whether or not to include movies I saw at festivals, but which aren't yet in general release. If I decide to go the festival route, The Duke of Burgundy will be in my top three for this year. If not, it is likely to be in the top few spots of next year's list. This ravishing movie is a gorgeous visual experience, as the trailer below will indicate. But the film is also a wonderfully nuanced portrait of a relationship — one which is made seemingly more exotic by its daily particulars, but which, in the end, fraught with the same issues everyone faces. Check out The Duke of Burgundy trailer below.
As the trailer trumpets, this comes from Berberian Sound Studio director Peter Strickland, and the trailer might also clue you in to the fact that there's a similar sense of aesthetic control going on here. ("Control" is a pretty big deal with this film, as you might also be able to tell.) But This movie has a much more grounded emotional base than Berberian Sound Studio, and despite all the fetishistic trappings of the characters and visual approach there's a very familiar set of concerns here that are explored with nuance and sensitivity.
I couldn't like this film more; it was the most pleasant surprise of Fantastic Fest this year, and I'm thrilled that it opens early in 2015.
Apple has the trailer. The Duke of Burgundy will open on January 23.
A woman who studies butterflies and moths tests the limits of her relationship with her lover in this mesmerizing, critically-acclaimed drama from director Peter Strickland (Berberian Sound Studio).