Star Wars Bits: 'Force Awakens' Disney XD Video; Yoda In 'Star Wars Rebels,' Maisie Richardson-Sellers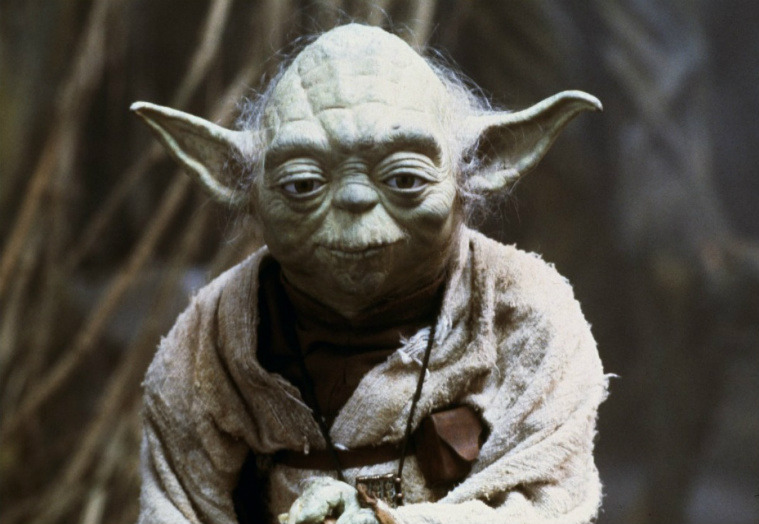 A significant addition to Star Wars Rebels and some new analysis of The Force Awakens trailer are in this edition of Star Wars Bits. Read about the following:
Yoda will be on Star Wars Rebels, voiced by Frank Oz.
Maisie Richardson-Sellers confirms and discusses her appearance in Star Wars: The Force Awakens.
Watch the Disney XD Star Wars: The Force Awakens trailer featurette.
Mark Hamill talks about drone precautions on the set of The Force Awakens.
See high res versions of The Force Awakens trading cards.
The speed of The Force Awakens TIE Fighters is explored.
One of the biggest mysteries about Star Wars Rebels was whether or not the most powerful Jedi in the galaxy, Yoda, would play a part. Now TV Guide reports not only will Yoda play a part on the show when Rebels is back in January, he'll be voiced by Frank Oz, just like the original trilogy. Here's the catch, it'll just be his voice. Read more at the link.
Still don't believe Maisie Richardson-Sellers is in Star Wars: The Force Awakens? Well now the actress herself has spoken out about it, confirming how she was cast and that she, of course, can't say anything about the role. Read the full interview on Refinery29 via Star Wars Underworld.
Sunday, Disney XD was supposed to air a little video about The Force Awakens trailer but many places didn't show it. It's now made it online. There's nothing new here but, it's cool none the less.
Speaking to the Chicago Sun-Times, Mark Hamill talked about having to wear huge hoods walking to and from his trailer to avoid drones.
The official Star Wars website has the high-res versions of all the trading cards that revealed the character names. Head there to check them out.
Star Wars 7 News has an interesting theory linking a famous set photo and the image of Poe Dameron in The Force Awakens trailer.
Finally, Wired has a deliciously geeky new analysis of The Force Awakens trailer that we haven't seen yet. They try and figure out exactly how fast the TIE Fighters are flying in the clip. Very interesting, super in-depth stuf.