'It Follows' Teaser Trailer: Sex Has Unexpected Consequences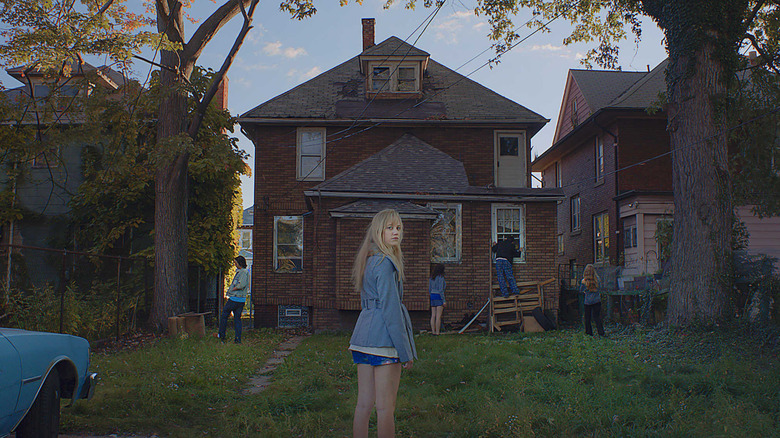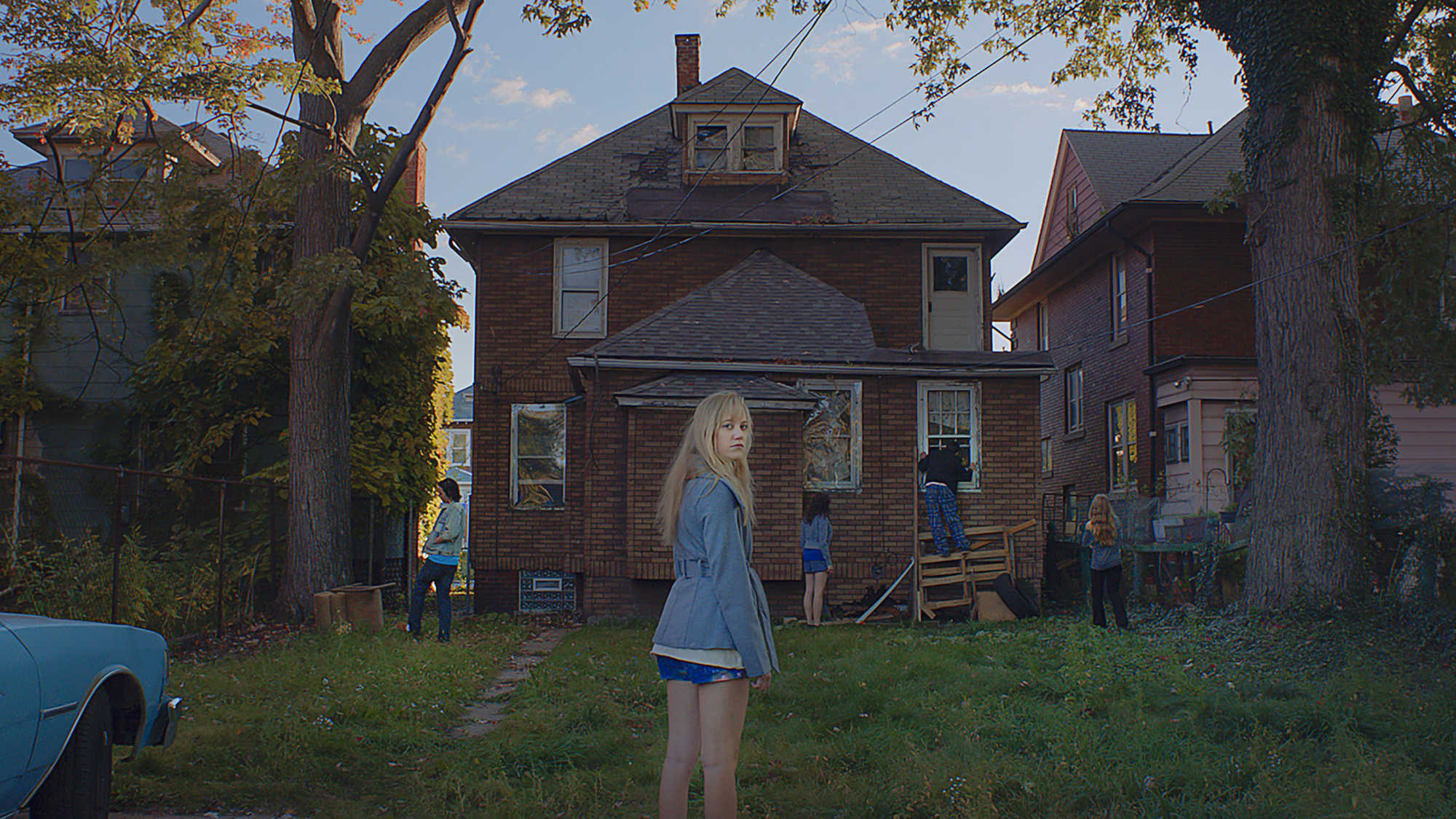 There's an image you'll see connected to the horror film It Follows that looks similar something from a "torture porn" film. You'll see it in the still frame in the video embed below, in which a terrified young woman is tied to a chair. She's terrified for a reason, but the situation that image represents is very different from what you might assume it to be. It Follows is a smart and elegantly crafted movie about teen sexual experiences — or, really, the effect of those experiences. It's a horror film not just about the things that might happen to someone in the future, but also about the things that have already happened.
We've seen one teaser for the film, a French edit that was heavy on atmosphere, but didn't tell much story. In this new UK teaser, the character played by Maika Monroe (The Guest) talks about her youthful fantasies of the ideal date, and then we see some of how that date goes in an unexpected direction. "Someone gave it to me," says her date, "and I've passed it to you."
It Follows is from David Robert Mitchell (The Myth Of The American Sleepover), and has a good number of really effective ideas. The line a the end of this teaser will probably lead you to think the film is inspired by sexually transmitted diseases, and that's certainly one of the ideas going on here. But there's other stuff in there, too, like the lingering effect of trauma, and how that can prove to be a pervasive, inescapable horror.
It Follows opens in the UK on February 27. Radius will release it in the US next year, but we don't have a precise date at this point. Trailer via Empire.
Here's the Sundance description of the film:
It Follows / U.S.A. (Director and screenwriter: David Robert Mitchell) — After a strange sexual encounter, a teenager finds herself haunted by nightmarish visions and the inescapable sense that something is after her. Cast: Maika Monroe, Keir Gilchrist, Daniel Zovatto, Jake Weary, Olivia Luccardi, Lili Sepe.