Peter Jackson Isn't Ruling Out More Tolkien Movies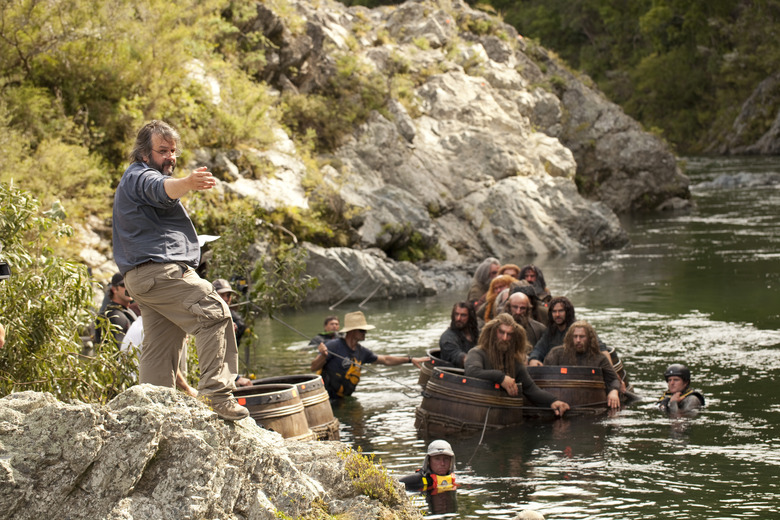 Peter Jackson has now spent six films and most of the past 15 years in Middle-earth, but he's still not ruling out another return. The Lord of the Rings and Hobbit director says he'd "probably" be up for another journey into J.R.R. Tolkien's world.
If you've been entranced by his Hobbit trilogy, this is great news. If, on the other hand, you're more inclined to agree with the weary Honest Trailer for The Hobbit: The Desolation of Smaug, you're probably groaning at the news.
In any case, Jackson isn't planning his return trip just yet. First, he plans to spend some time making films about the parts of New Zealand that haven't been turned into hobbit holes. Read Jackson's comments on more Tolkien movies, and watch the Smaug Honest Trailer, after the jump.
Jackson hasn't confirmed any concrete plans to make more Tolkien films, but he definitely sounded open to the idea in a Variety profile:
If I had to start tomorrow, I would say no, because I definitely would appreciate a break to clear my head and get my little New Zealand stories done, which is where my passion and my heart is heading now. But ask me in two or three years, and I'd probably say yes. It would be hard to see another filmmaker go into this world, because I certainly have an emotional ownership of it.
However, what Jackson wants to do and what he's allowed to do may be two different things. As Jackson himself explained this summer, Tolkien sold the Hobbit and Lord of the Rings film rights in the 1960s, but the Tolkien estate retains rights to the author's other works — including The Silmarillion.
Given that the Tolkien estate is not a fan of Jackson's movies, it seems unlikely they'll be handing over the rights any time soon. "I don't think The Silmarillion will go anywhere for quite a long time," Jackson acknowledged in 2012.
Which may be for the best if you feel about The Hobbit movies the way the Screen Junkies gang does. Watch their The Hobbit The Desolation of Smaug Honest Trailer below.
Their new subtitle sums up exactly how I felt after watching The Desolation of Smaug, too. And it doesn't get better with the new The Battle of the Five Armies, according to our own Germain Lussier.
Anyway, with more Middle-earth movies out of Jackson's reach for the time being, he's planning to scale down for a low-budget project about his native New Zealand. Jackson is currently adapting several true stories with his longtime partner Fran Walsh, and says they'll be similar in tone to his 1994 film Heavenly Creatures.
That's a big change of pace for Jackson, but one it sounds like he could use. "We really feel a bigger urge now to not continue with another Hollywood blockbuster for a while, but to go back and tell some New Zealand stories," he said.