Neil Gaiman Talks About 'Sandman,' Likes Tom Hiddleston As Morpheus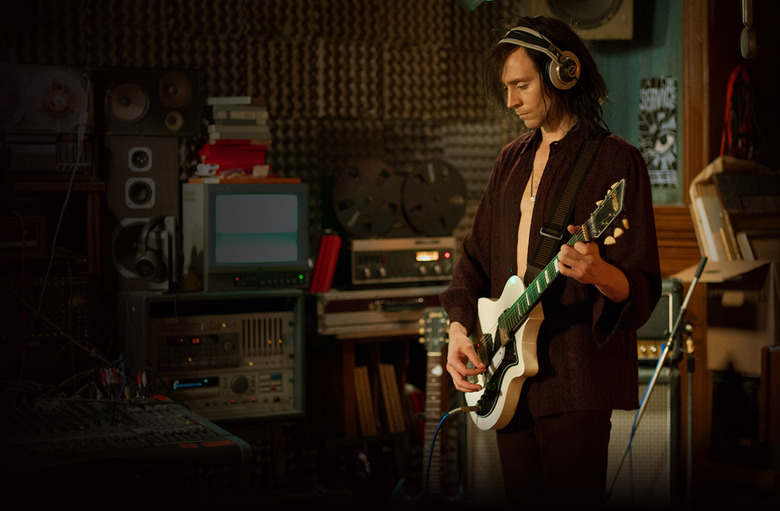 Anyone who has ever read Sandman, the genre-bending comic written by Neil Gaiman, has probably thought about the idea of Tom Hiddleston as Morpheus, the title character and personification of Dream. While there was a point where Neil Gaiman was pushing forward the idea of Benedict Cumberbatch as Morpheus, now that the actor is locked into Doctor Strange he's probably out of the running for any other comic book role. But "Hiddleston is still out there," as Gaiman said when giving a semi-annual update on the project.
Speaking to the Radio Times, Gaiman talked about the years of looking at different actors as a possible incarnation of Morpheus:
It's a funny thing with Morpheus. Again, it's that thing where you look around and think, 'Yes this person would be a fantastic person', and then time passes. There was a time Johnny Depp would've been a great Morpheus, but now he's too old and it's fine. I think the first time I saw Benedict was as Sherlock Holmes, I thought, 'wow, that's incredibly Morpheus'. And fans probably thought the same because they immediately started doing fan-art, meshing the two of them up. Then again, Tom Hiddleston is still out there! And the truth is, as far as I'm concerned, anybody who sounds English with great cheekbones can probably pull it off.
Hiddleston would be so perfect for the gig — in Only Lovers Left Alive (above) he was as close to Morpheus as anyone has ever got.
Gaiman also had a few more things to say about the film adaptation of his major comic series. The film is being produced by Joseph Gordon-Levitt, who many also expect to direct, and Gaiman has confidence in the multi-hyphenate's intentions and abilities:
My position on it has always been, for over 25 years now, I would rather see no Sandman movie than a bad Sandman movie. A couple of times, people say, 'It's a crime there's never been a Sandmanmovie', and a couple of times, to be honest, I have thrown my body in front of a bus on a couple of bad ones over the years. I'm just happy that no bad Sandman movie has ever been made. But I'm really hoping that a good one will be. They're a good team. And with Joseph Gordon-Levitt in charge, his instincts are good and he loves the material. He wants it to be true to the material.
Gaiman says that there have been drafts of a script, and that he's getting the latest version before the end of the year.
I am now a week before seeing the script. It's going to come in just before Christmas. I'm nervous, I'm on tenterhooks. But do I have good feelings? Yeah I do.