IMDb's Highest Rated Movies Of 2014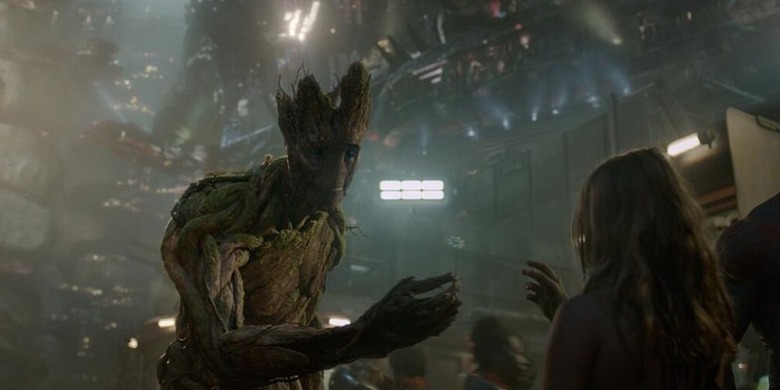 Every year around this time we take a look at the highest rated movies on IMDb. The movies are rated year round by IMDb users, and provides one of the largest sampling of mainstream public opinion on films. Find out the 40 top films on the IMDB best movies of 2014 list, after the jump.
Note: IMDb is a good resource, and I even believe it can be a great source for gauging public opinion of a film. That said, sometimes fan communities spike the ratings for new releases of highly anticipated movies (you can see that with The Hobbit: The Battle of the Five Armies and Interstellar). But even then, those movies usually slide to a more reasonable placement as the sample of votes gets larger and as time goes by since the theatrical release. But since we don't compile lists of the best movies of 2014 in years later, we get a more direct glimpse at the now. This list was compiled on December 15th 2015  consisting of english language films which had at least 5,000 votes.
I think its still worth exploring. While the top 10 might not surprise you that much, its interesting to see films like The Judge and Million Dollar Arm rated so highly — these are good examples of audience favorites that don't gel with the overall critical reviews (The Judge is 47% on Rotten Tomatoes, but has a 7.6 rating with over 27,000 user votes on IMDB).
The Top 50 Highest Rated English-Language Feature Films Released In 2014 With At Least 5,000 Votes
Here is the remainder of the IMDb's Highest Rated Movies of 2014 list.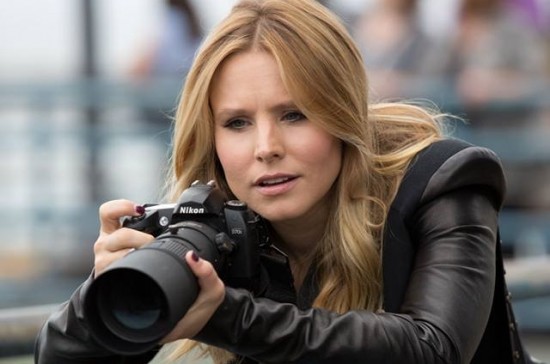 50. Veronica Mars (2014)
6.9/10
Years after walking away from her past as a teenage private eye, Veronica Mars gets pulled back to her hometown – just in time for her high school reunion – in order to help her old flame Logan Echolls, who's embroiled in a murder mystery.
Dir: Rob Thomas With: Kristen Bell, Jason Dohring, Enrico Colantoni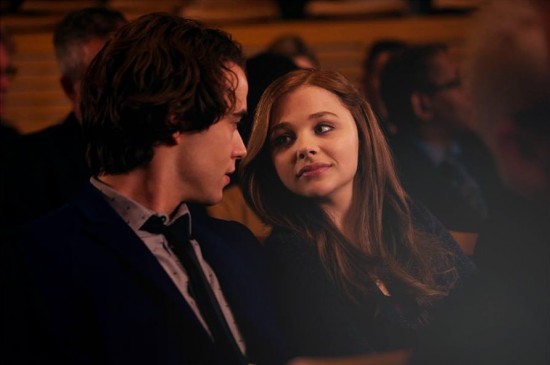 49. If I Stay
6.9/10
Life changes in an instant for young Mia Hall after a car accident puts her in a coma. During an out-of-body experience, she must decide whether to wake up and live a life far different than she had imagined.The choice is hers if she can go on.
Dir: R.J. Cutler With: Chloë Grace Moretz, Mireille Enos, Jamie Blackley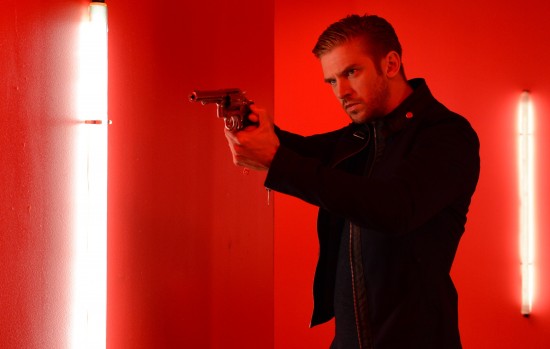 48. The Guest
7/10
A soldier introduces himself to the Peterson family, claiming to be a friend of their son who died in action. After the young man is welcomed into their home, a series of accidental deaths seem to be connected to his presence.
Dir: Adam Wingard With: Dan Stevens, Sheila Kelley, Maika Monroe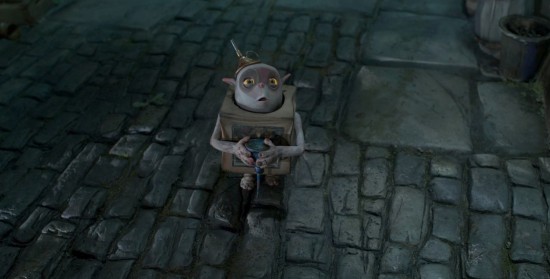 47. The Boxtrolls
7/10
A young orphaned boy raised by underground cave-dwelling trash collectors tries to save his friends from an evil exterminator. Based on the children's novel 'Here Be Monsters' by Alan Snow.
Dir: Graham Annable, Anthony Stacchi With: Ben Kingsley, Jared Harris, Nick Frost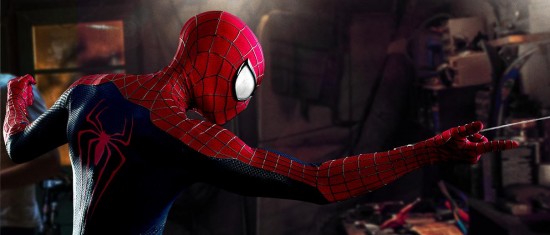 46. The Amazing Spider-Man 2
7.0/10
When New York is put under siege by Oscorp, it is up to Spider-Man to save the city he swore to protect as well as his loved ones.
Dir: Marc Webb With: Andrew Garfield, Emma Stone, Jamie Foxx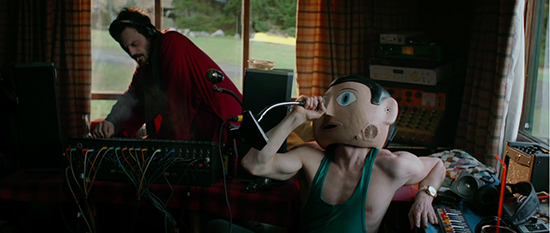 45. Frank
7.0/10
Jon, a young wanna-be musician, discovers he's bitten off more than he can chew when he joins an eccentric pop band led by the mysterious and enigmatic Frank.
Dir: Lenny Abrahamson With: Michael Fassbender, Domhnall Gleeson, Maggie Gyllenhaal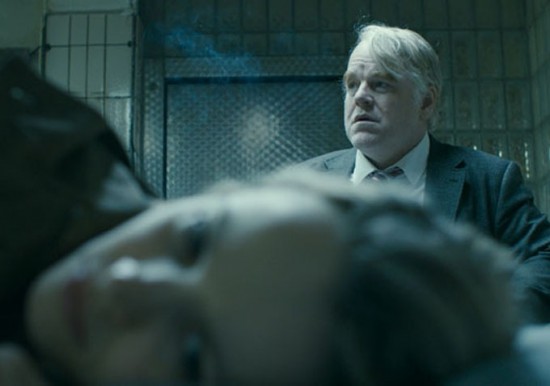 44. A Most Wanted Man 
7.0/10
A Chechen Muslim illegally immigrates to Hamburg, where he gets caught in the international war on terror.
Dir: Anton Corbijn With: Philip Seymour Hoffman, Rachel McAdams, Daniel Brühl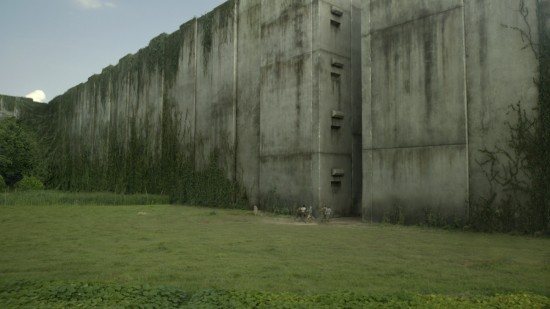 43. The Maze Runner
7.0/10
Thomas is deposited in a community of boys after his memory is erased, soon learning they're all trapped in a maze that will require him to join forces with fellow "runners" for a shot at escape.
Dir: Wes Ball With: Dylan O'Brien, Kaya Scodelario, Will Poulter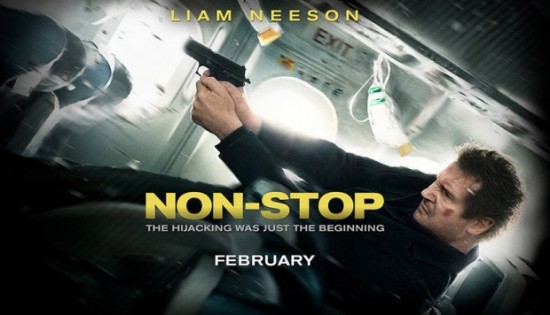 42. Non-Stop
7.0/10
An air marshal springs into action during a transatlantic flight after receiving a series of text messages that put his fellow passengers at risk unless the airline transfers $150 million into an off-shore account.
Dir: Jaume Collet-Serra With: Liam Neeson, Julianne Moore, Scoot McNairy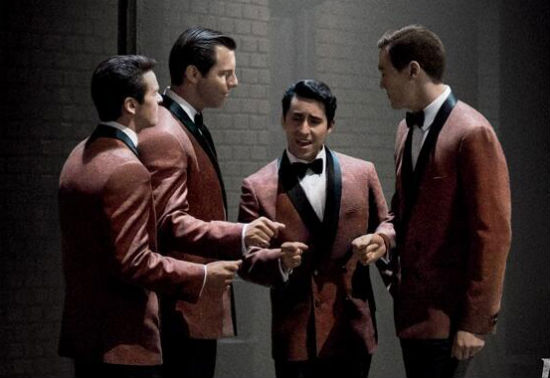 41. Jersey Boys
7.0/10
The story of four young men from the wrong side of the tracks in New Jersey who came together to form the iconic 1960s rock group The Four Seasons.
Dir: Clint Eastwood With: John Lloyd Young, Erich Bergen, Michael Lomenda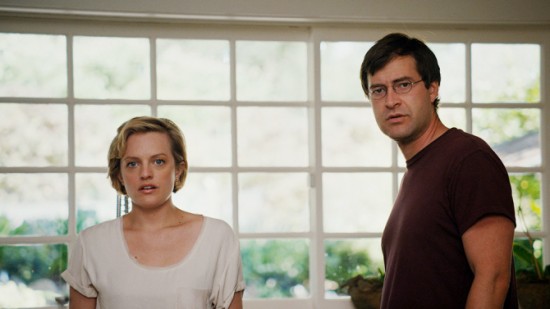 40. The One I Love
7.1/10
Struggling with a marriage on the brink of falling apart, a couple escapes for a weekend in pursuit of their better selves, only to discover an unusual dilemma that awaits them.
Dir: Charlie McDowell With: Mark Duplass, Elisabeth Moss, Ted Danson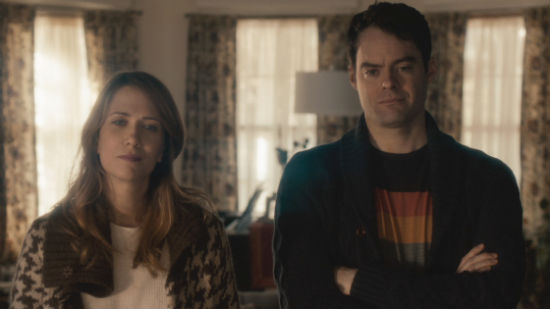 39. The Skeleton Twins
7.1/10
Having both coincidentally cheated death on the same day, estranged twins reunite with the possibility of mending their relationship.
Dir: Craig Johnson With: Kristen Wiig, Bill Hader, Luke Wilson

38. Million Dollar Arm
7.1/10
A sports agent stages an unconventional recruitment strategy to get talented Indian cricket players to play Major League Baseball.
Dir: Craig Gillespie With: Jon Hamm, Aasif Mandvi, Alan Arkin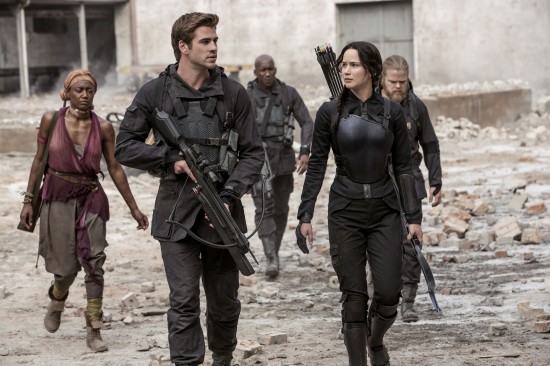 37. The Hunger Games: Mockingjay – Part 1
7.2/10
When Katniss destroys the games, she goes to District 13 after District 12 is destroyed. She meets President Coin who convinces her to be the symbol of rebellion, while trying to save Peeta from the Capitol.
Dir: Francis Lawrence With: Jennifer Lawrence, Josh Hutcherson, Liam Hemsworth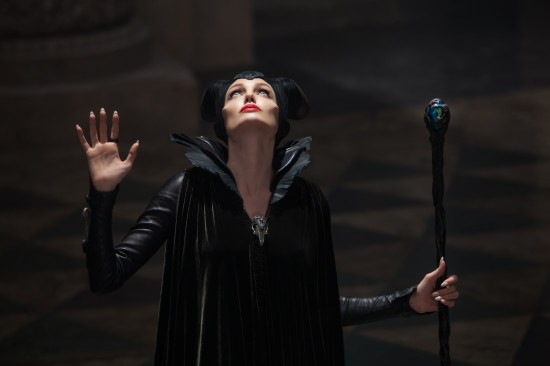 36. Maleficent 
7.1/10
A vengeful fairy is driven to curse an infant princess, only to discover that the child may be the one person who can restore peace to their troubled land.
Dir: Robert Stromberg With: Angelina Jolie, Elle Fanning, Sharlto Copley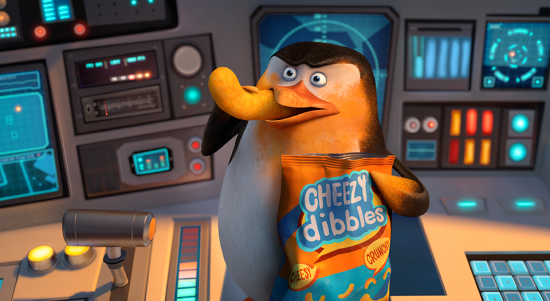 35. Penguins of Madagascar
7.2/10
Skipper, Kowalski, Rico and Private join forces with undercover organization The North Wind to stop the villainous Dr. Octavius Brine from destroying the world as we know it.
Dir: Eric Darnell, Simon J. Smith With: Tom McGrath, Chris Miller, Christopher Knights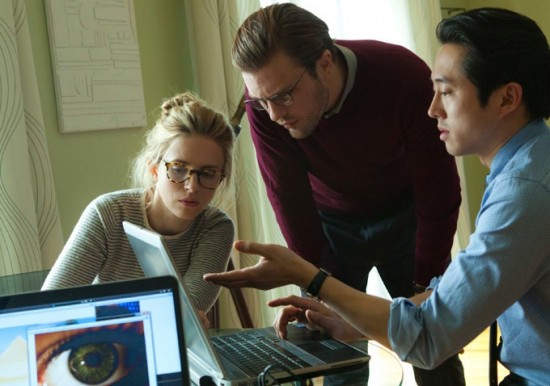 34. I Origins
7.2/10
A molecular biologist and his laboratory partner uncover evidence that may fundamentally change society as we know it.
Dir: Mike Cahill With: Michael Pitt, Steven Yeun, Astrid Bergès-Frisbey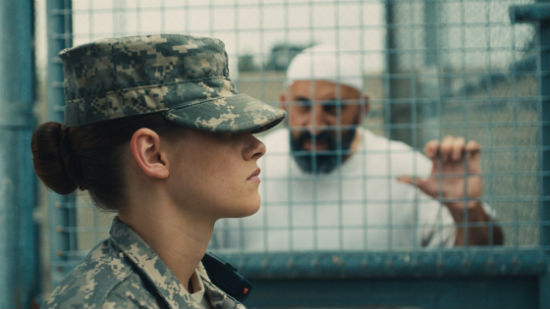 33. Camp X-Ray
7.2/10
A soldier assigned to Guantanamo Bay befriends a man who has been imprisoned there for eight years.
Dir: Peter Sattler With: Kristen Stewart, Peyman Moaadi, Lane Garrison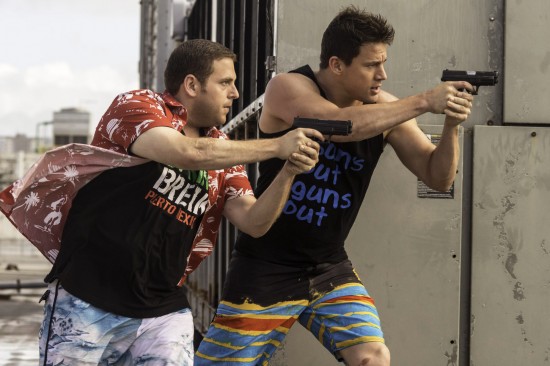 32. 22 Jump Street
7.2/10
After making their way through high school (twice), big changes are in store for officers Schmidt and Jenko when they go deep undercover at a local college.
Dir: Phil Lord, Christopher Miller With: Channing Tatum, Jonah Hill, Ice Cube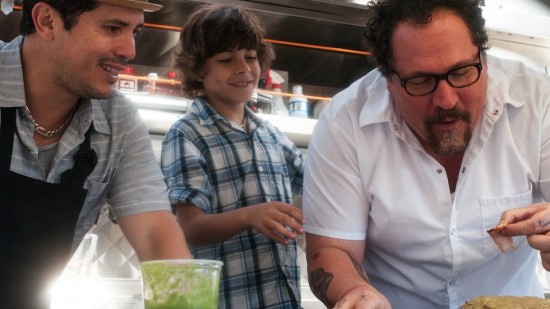 31. Chef
7.3/10
A chef who loses his restaurant job starts up a food truck in an effort to reclaim his creative promise, while piecing back together his estranged family.
Dir: Jon Favreau With: Jon Favreau, Robert Downey Jr., Scarlett Johansson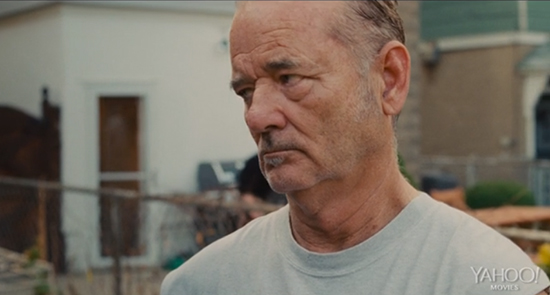 30. St. Vincent
7.3/10
A young boy whose parents have just divorced finds an unlikely friend and mentor in the misanthropic, bawdy, hedonistic war veteran who lives next door.
Dir: Theodore Melfi With: Bill Murray, Melissa McCarthy, Naomi Watts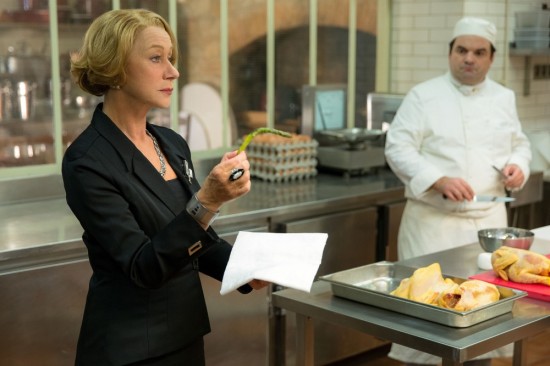 29. The Hundred-Foot Journey
7.4/10
The Kadam family leaves India for France where they open a restaurant directly across the road from Madame Mallory's Michelin-starred eatery.
Dir: Lasse Hallström With: Helen Mirren, Om Puri, Manish Dayal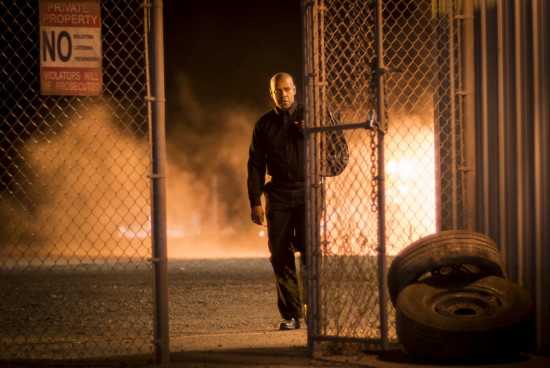 28. The Equalizer
7.4/10
A man believes he has put his mysterious past behind him and has dedicated himself to beginning a new, quiet life. But when he meets a young girl under the control of ultra-violent Russian gangsters, he can't stand idly by – he has to help her.
Dir: Antoine Fuqua With: Denzel Washington, Marton Csokas, Chloë Grace Moretz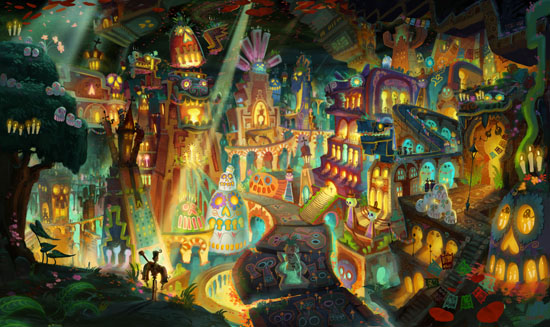 27. The Book of Life
7.5/10
Manolo, a young man who is torn between fulfilling the expectations of his family and following his heart, embarks on an adventure that spans three fantastic worlds where he must face his greatest fears.
Dir: Jorge R. Gutierrez With: Diego Luna, Zoe Saldana, Channing Tatum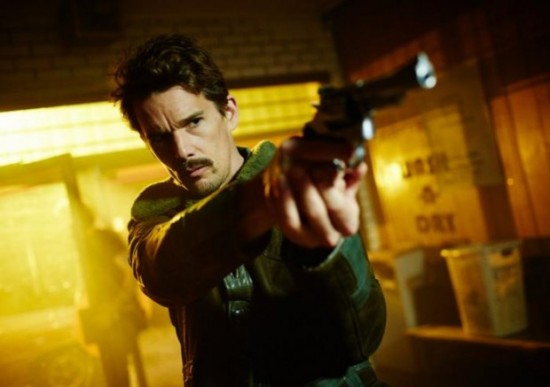 26. Predestination
7.5/10
The life of a time-traveling Temporal Agent. On his final assignment, he must pursue the one criminal that has eluded him throughout time.
Dir: Michael Spierig, Peter Spierig With: Ethan Hawke, Sarah Snook, Noah Taylor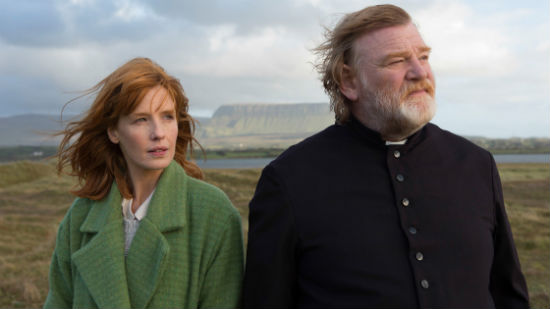 25. Calvary
7.5/10
After he is threatened during a confession, a good-natured priest must battle the dark forces closing in around him.
Dir: John Michael McDonagh With: Brendan Gleeson, Chris O'Dowd, Kelly Reilly
Drama102 mins.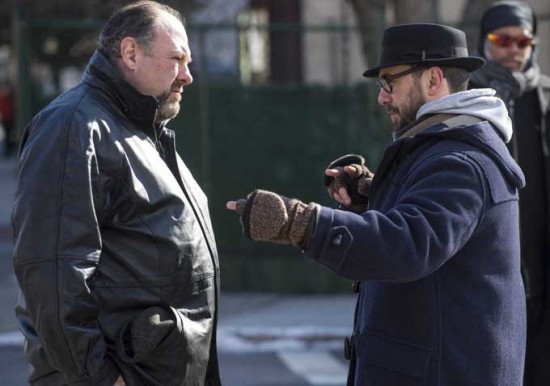 24. The Drop
7.6/10
Bob Saginowski finds himself at the center of a robbery gone awry and entwined in an investigation that digs deep into the neighborhood's past where friends, families, and foes all work together to make a living – no matter the cost.
Dir: Michaël R. Roskam With: Tom Hardy, Noomi Rapace, James Gandolfini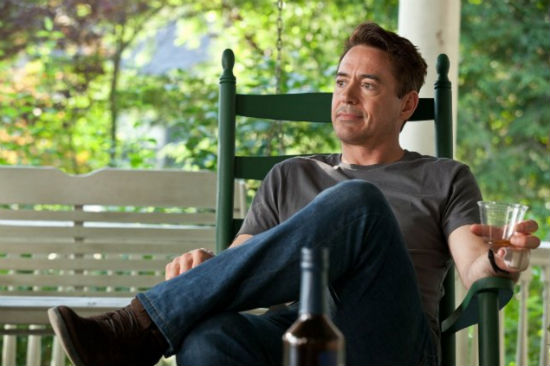 23. The Judge
7.6/10
Big city lawyer Hank Palmer returns to his childhood home where his father, the town's judge, is suspected of murder. Hank sets out to discover the truth and, along the way, reconnects with his estranged family.
Dir: David Dobkin With: Robert Downey Jr., Robert Duvall, Vera Farmiga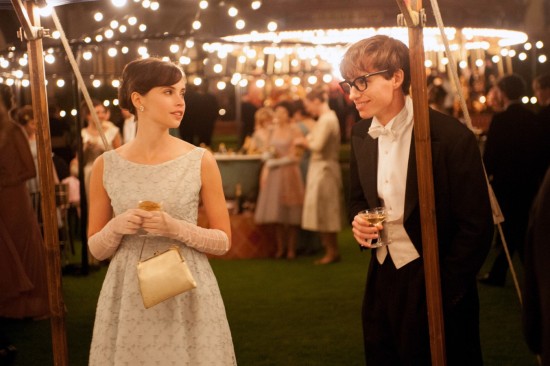 22. The Theory of Everything7.7/10
A look at the relationship between the famous physicist Stephen Hawking and his wife.
Dir: James Marsh With: Eddie Redmayne, Felicity Jones, Tom Prior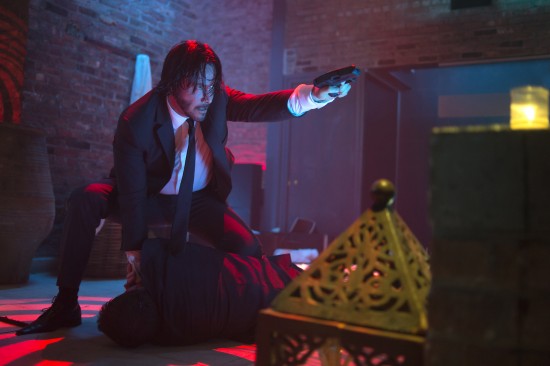 21. John Wick
7.7/10
An ex-hitman comes out of retirement to track down the gangsters that took everything from him.
Dir: Chad Stahelski With: Keanu Reeves, Michael Nyqvist, Alfie Allen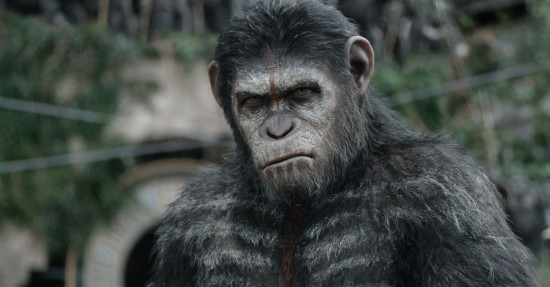 20. Dawn of the Planet of the Apes
7.8/10
Ten years after a pandemic disease, apes who have survived it are drawn into battle with a group of human survivors.
Dir: Matt Reeves With: Gary Oldman, Keri Russell, Andy Serkis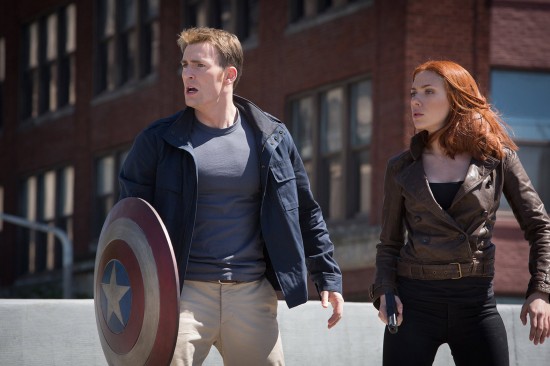 19. Captain America: The Winter Soldier
7.9/10
Steve Rogers struggles to embrace his role in the modern world and battles a new threat from old history: the Soviet agent known as the Winter Soldier.
Dir: Anthony Russo, Joe Russo With: Chris Evans, Samuel L. Jackson, Scarlett Johansson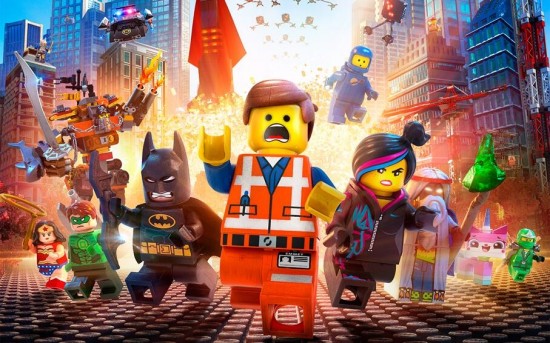 18. The Lego Movie
7.9/10
An ordinary Lego construction worker, thought to be the prophesied 'Special', is recruited to join a quest to stop an evil tyrant from gluing the Lego universe into eternal stasis.
Dir: Phil Lord, Christopher Miller With: Will Arnett, Elizabeth Banks, Alison Brie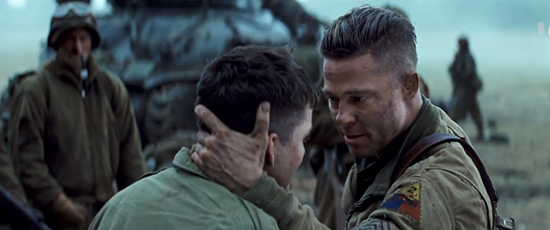 17. Fury
7.9/10
April, 1945. As the Allies make their final push in the European Theatre, a battle-hardened army sergeant named Wardaddy commands a Sherman tank and his five-man crew on a deadly mission behind enemy lines. Out-numbered, out-gunned, and with a rookie soldier thrust into their platoon, Wardaddy and his men face overwhelming odds in their heroic attempts to strike at the heart of Nazi Germany.
Dir: David Ayer With: Brad Pitt, Shia LaBeouf, Logan Lerman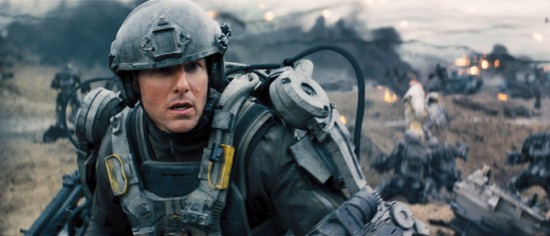 16. Edge of Tomorrow
8.0/10
A military officer is brought into an alien war against an extraterrestrial enemy who can reset the day and know the future. When this officer is enabled with the same power, he teams up with a Special Forces warrior to try and end the war.
Dir: Doug Liman With: Tom Cruise, Emily Blunt, Bill Paxton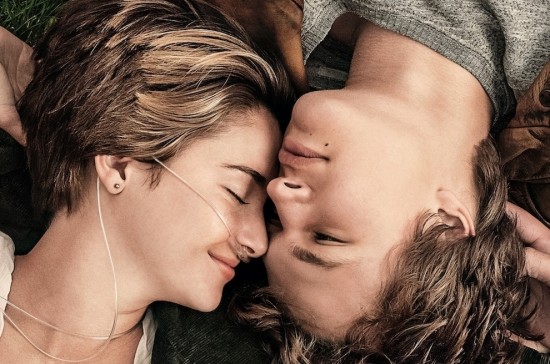 15. The Fault in Our Stars
8.0/10
Two teens, both who have different cancer conditions, fall in love after meeting at a cancer support group.
Dir: Josh Boone With: Shailene Woodley, Ansel Elgort, Nat Wolff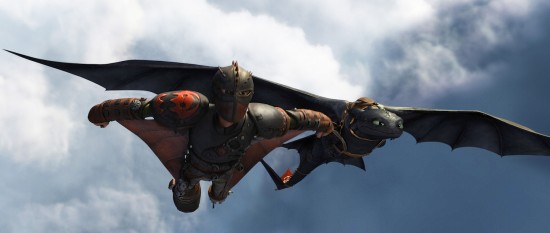 14. How to Train Your Dragon 2 
8.0/10
When Hiccup and Toothless discover an ice cave that is home to hundreds of new wild dragons and the mysterious Dragon Rider, the two friends find themselves at the center of a battle to protect the peace.
Dir: Dean DeBlois With: Jay Baruchel, Cate Blanchett, Gerard Butler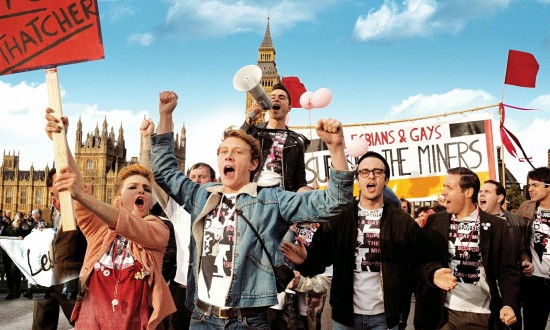 13. Pride
8.1/10
U.K. gay activists work to help miners during their lengthy strike of the National Union of Mineworkers in the summer of 1984.
Dir: Matthew Warchus With: Bill Nighy, Imelda Staunton, Dominic West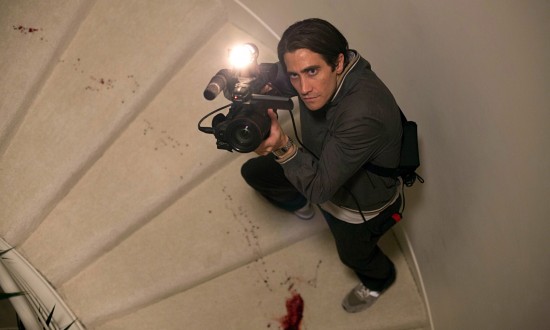 12. Nightcrawler
8.1/10
When Lou Bloom, a driven man desperate for work, muscles into the world of L.A. crime journalism, he blurs the line between observer and participant to become the star of his own story. Aiding him in his effort is Nina, a TV-news veteran.
Dir: Dan Gilroy With: Jake Gyllenhaal, Rene Russo, Bill Paxton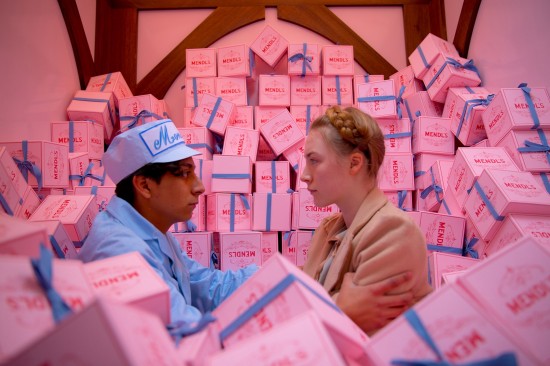 11. The Grand Budapest Hotel
8.2/10
The adventures of Gustave H, a legendary concierge at a famous hotel from the fictional Republic of Zubrowka between the first and second World Wars, and Zero Moustafa, the lobby boy who becomes his most trusted friend.
Dir: Wes Anderson With: Ralph Fiennes, F. Murray Abraham, Mathieu Amalric
On the next page you will find the conclusion of IMDb's Highest Rated Movies of 2014.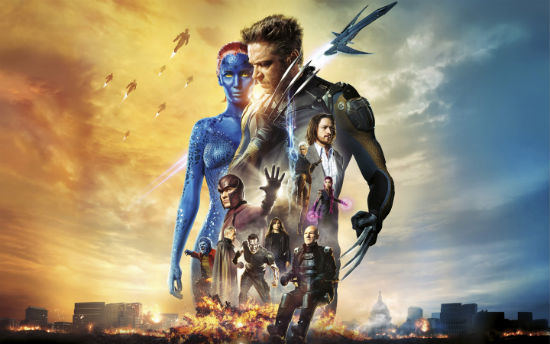 10. X-Men: Days of Future Past
8.2/10
The X-Men send Wolverine to the past in a desperate effort to change history and prevent an event that results in doom for both humans and mutants.
Dir: Bryan Singer With: Patrick Stewart, Ian McKellen, Hugh Jackman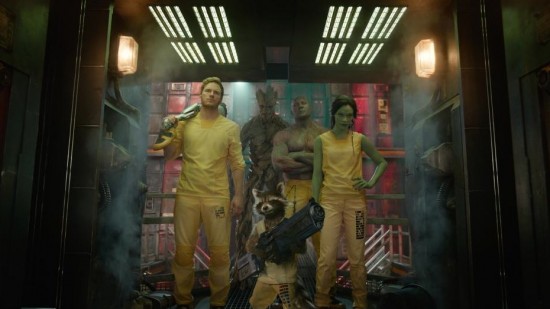 9. Guardians of the Galaxy 
8.3/10
A group of intergalactic criminals are forced to work together to stop a fanatical warrior from taking control of the universe.
Dir: James Gunn With: Chris Pratt, Vin Diesel, Bradley Cooper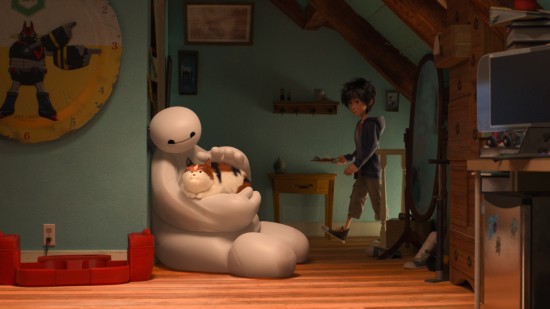 8. Big Hero 6 
8.3/10
The special bond that develops between plus-sized inflatable robot Baymax, and prodigy Hiro Hamada, who team up with a group of friends to form a band of high-tech heroes.
Dir: Don Hall, Chris Williams With: Ryan Potter, Scott Adsit, Jamie Chung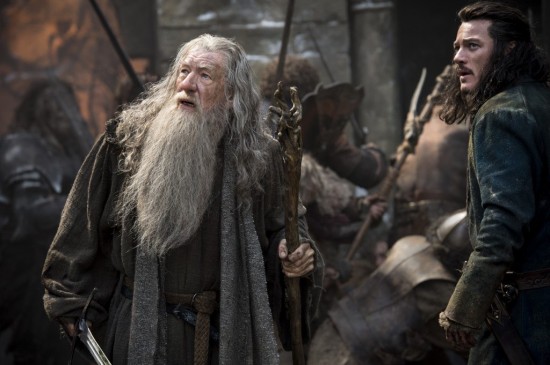 7. The Hobbit: The Battle of the Five Armies
8.2/10
Bilbo and Company are forced to engage in a war against an array of combatants and keep the terrifying Smaug from acquiring a kingdom of treasure and obliterating all of Middle-Earth.
Dir: Peter Jackson With: Ian McKellen, Martin Freeman, Richard Armitage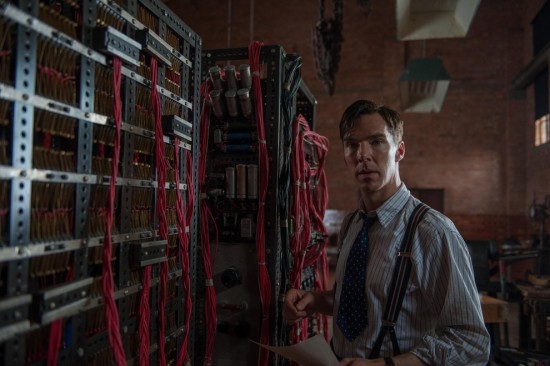 6. The Imitation Game
8.4/10
English mathematician and logician, Alan Turing, helps crack the Enigma code during World War II.
Dir: Morten Tyldum With: Benedict Cumberbatch, Keira Knightley, Matthew Goode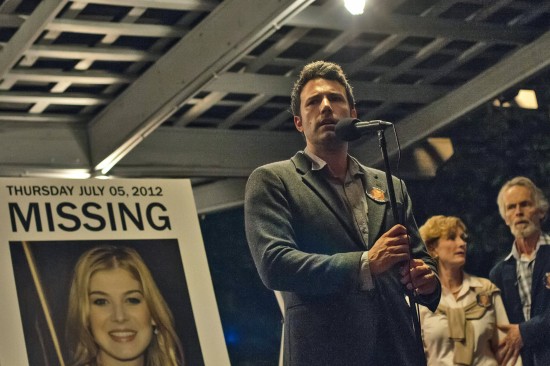 5. Gone Girl
8.4/10
With his wife's disappearance having become the focus of an intense media circus, a man sees the spotlight turned on him when it's suspected that he may not be innocent.
>Dir: David Fincher With: Ben Affleck, Rosamund Pike, Neil Patrick Harris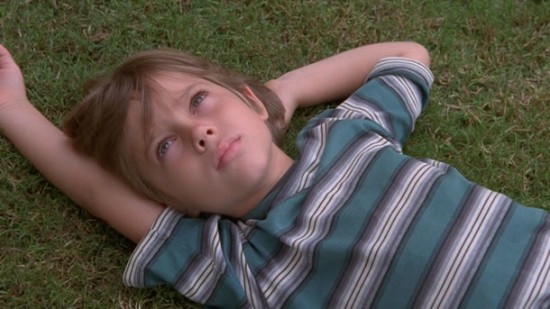 4. Boyhood
8.4/10
The life of a young man, Mason, from age 5 to age 18.
Dir: Richard Linklater With: Ellar Coltrane, Patricia Arquette, Ethan Hawke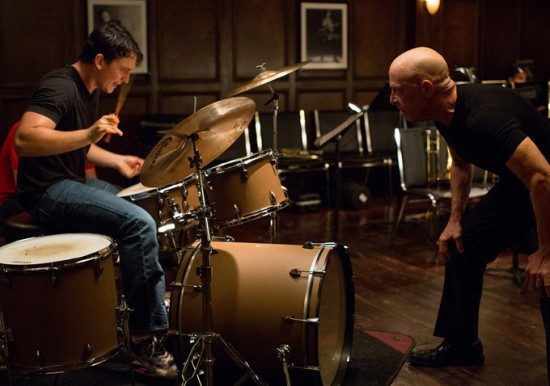 3. Whiplash
8.7/10
A promising young drummer enrolls at a cutthroat music conservatory where his dreams of greatness are mentored by an instructor who will stop at nothing to realize a student's potential.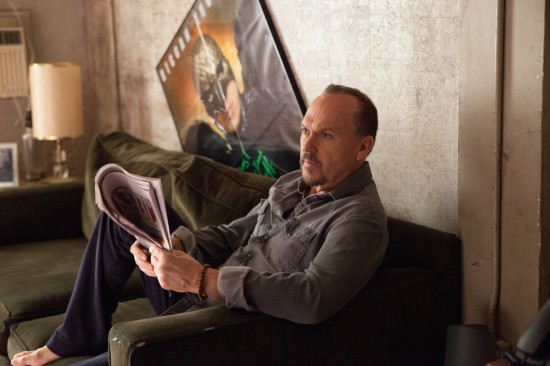 2. Birdman
8.7/10
A washed-up actor who once played an iconic superhero must overcome his ego and family trouble as he mounts a Broadway play in a bid to reclaim his past glory.
Dir: Alejandro González Iñárritu With: Michael Keaton, Zach Galifianakis, Edward Norton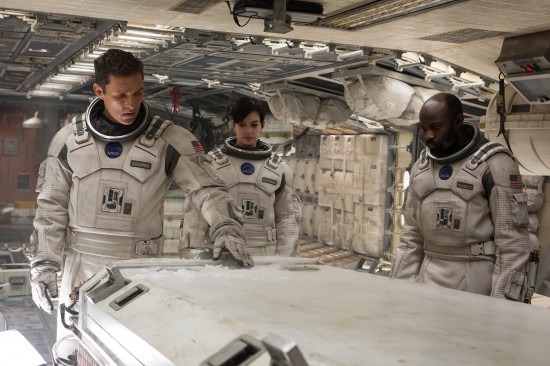 1. Interstellar8.9/10
A team of explorers travel through a wormhole in an attempt to ensure humanity's survival.
Dir: Christopher Nolan With: Matthew McConaughey, Anne Hathaway, Jessica Chastain