Sony Considering 'Spider-Man' Reboot Again; More Details Of Marvel Talks Revealed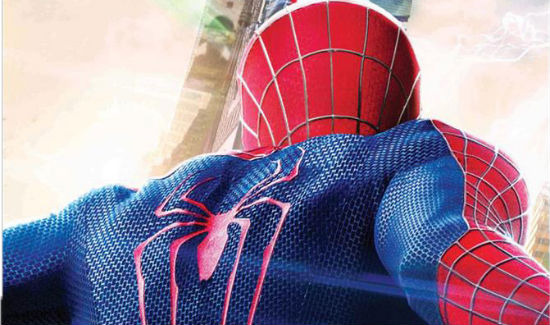 The Sony hack has taught us many things. On the movie side, it has taught us that Sony really does care about Spider-Man. They might not know what to do with him but there's no doubt everyone is looking at every possible option for the character. You've probably already read a bit about the Sony talks with Marvel to get the character to appear in Captain America: Civil War, or of a possible animated movie by Phil Lord and Chris Miller, or of Marvel's desire to recast Andrew Garfield. Now a few more details have leaked.
Turns out, the discussions with Marvel went a little deeper than we initially thought, with many different angles examined about how that marriage could work. Plus, there was a major internal discussion about how they could possibly reboot the franchise for a third time, avoiding the origin story and maybe even adapting one of the most popular Marvel Comics Spider-Man stories of all time.
Below, read the latest on plans to possibly reboot Spider-Man again.
First up, The Daily Beast found an 8 page document dated November 13, 2014 on how to reboot Spider-Man. In it, the point is made that they don't need to redo the origin story again, citing James Bond as an example of the fact that audiences will recognize the character without the origin.
He then listed a group of filmmakers he felt would be great to direct a reboot. None of these people are attached, or necessarily available, but it gives an idea how how big and important they want to go with this:  Brad Bird, Chris Buck & Jennifer Lee (Frozen), Damien Chazelle (Whiplash), Joe Cornish (Attack the Block), Glenn Ficarra & John Requa (Crazy, Stupid, Love), James Gunn (Guardians of the Galaxy), Don Hall & Chris Williams (Big Hero 6), Phil Lord & Chris Miller (The LEGO Movie), Joachim Rønning & Espen Sandberg (Kon-Tiki), Colin Trevorrow (Jurassic World), Edgar Wright, and David Yates (Harry Potter).
Next, the document suggests two different possible stories. First is an adaptation of "Kraven's Last Hunt," a 1987 storyline that ran in Amazing Spider-Man #293-294, Spectacular Spider-Man #131-132 and Web of Spider-Man #31-32. It's considered one of the best stories in the character's history. Next, the suggestion is to catch up with Spider-Man as an adult, after he's been the character for years and everyone is used to his presence.
These are both pretty radical directions to take with the series. Neither is apparently happening yet but, it's possible.
Another set of leaks, these acquired by Mashable, show that a deal for Alex Kurtzman and Roberto Orci to write The Amazing Spider-Man 3 was shelved. Also, chairman of Sony Amy Pascal seemed very open to the idea of Spider-Man appearing in Captain America: Civil War, but she had a long laundry list of questions that would need to be answered before that took place. This long, detailed exchange seems to show three things. First, that Sony and Marvel were not close to working out a deal. Second, it was going to be very difficult to find a middle ground. And third, they definitely wanted to consider the option, if the terms were right.
Those emails also confirm that they're very much still considering Venom, Sinister Six, a female starred movie, the animated movie and more. It's all on the table.
Read more of the emails and details at the above links. What do you think the studio could possibly do a Spider-Man reboot again