Miami Vice Reboot Rumored At Universal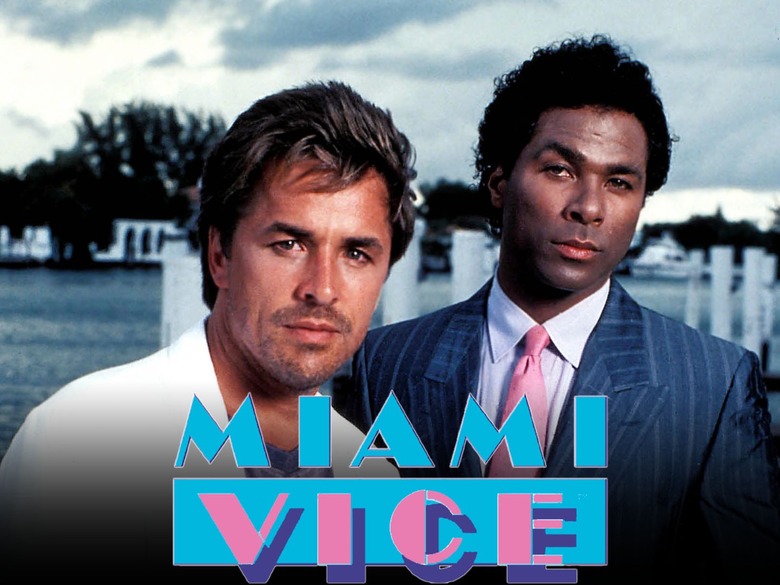 Rumor has it that Universal Pictures wants to reboot the 1980's television series Miami Vice for another big screen movie. Find out the details about the Miami Vice reboot after the jump.
The rumor comes from LatinoReview's EL Mayimbe who claims the Universal Pictures is already going out to screenwriters looking for pitches to reboot Miami Vice as a new movie franchise.
Of course, Universal and show executive producer Michael Mann already released a Miami Vice movie in 2006 starring Colin Farrell and Jamie Foxx. Mann took all efforts to differentiate the movie from the television series it was based on, going as far as not to include or remake the tv series' classic theme song (However, the credits featured a cover of Phil Collins' "In the Air Tonight", a song which was featured in the first episode).
The NBC television crime drama created by Anthony Yerkovich and produced by Michael Mann, starred Don Johnson as James "Sonny" Crockett and Philip Michael Thomas as Ricardo "Rico" Tubbs, two Metro-Dade Police Department detectives working undercover in Miami. The series ran for five seasons from 1984–1989.
The 2006 film made $163.8 million worldwide, which was not considered successful due to its projected $135 million production and marketing budget.