'Doctor Strange' Shortlist Lists Three Possible Actors For The Ancient One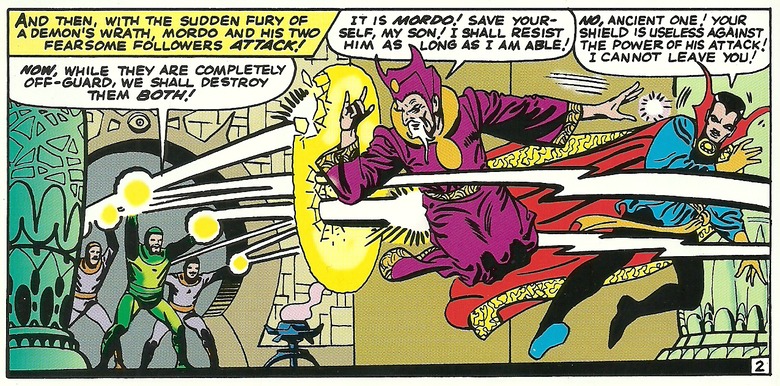 There are a few big characters in Marvel's Doctor Strange, which acts as one of the first salvos in Marvel's big Phase Three story set. The primary is obviously Doctor Strange himself, to be played by Benedict Cumberbatch. There's at least one villain, who may be played by Daniel Bruhl, and may or may not be Strange's early adversary Baron Mordo. Strange and Mordo meet because they have the same teacher, the Ancient One, and he's the third big character for the film.
So who plays the Ancient One? We don't know yet, though there has been speculation that it could potentially be Al Pacino, who recently revealed that he has met with Marvel. Now a new report says there is an Ancient One shortlist of three names, with all the actors already contacted about possibly playing the character. Pacino is not one of them. It's a fairly diverse group — get an eyeful of the Ancient One shortlist below.
Latino Review reports that Morgan Freeman, Bill Nighy and Ken Watanabe have all been contacted about the role. The character is less a warrior than a spiritual and magical authority. 
While originally depicted as an aged man originally from Tibet, the Ancient One doesn't have to be tied to that image. Watanabe and Freeman are choices that make sense for various reasons — both have a real gravitas — though Watanabe has already played a similar roles for Christopher Nolan. Bill Nighy seems like a more unusual choice, though his role as a vampire overlord in the Underworld films could be seen as tangentially similar to the Ancient One.
We don't know how much of the guy will be seen in the film, either, as there has been talk of Doctor Strange avoiding the "origin story" setup. That means he could be seen in flashbacks, or the story could open with Strange already under the tutelage of the Ancient One.
Doctor Strange, directed by Scott Derrickson based on a script by Jon Spaihts, will be in theaters on November 4, 2016.