Krysten Ritter Geeks Out About Being Marvel's 'Jessica Jones'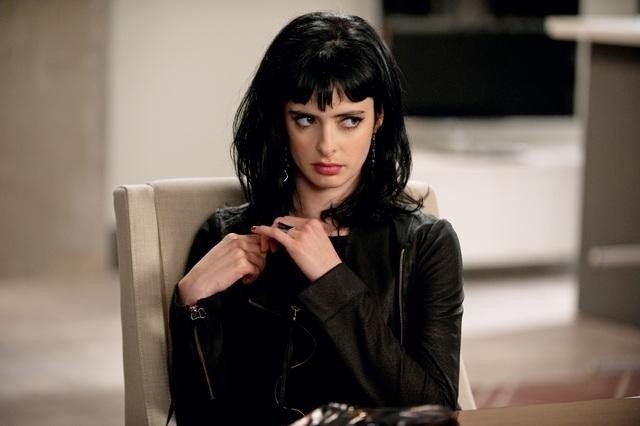 Lots of fans were thrilled when Krysten Ritter was cast as the lead of Marvel's new Netflix series A.K.A. Jessica Jones, but it seems Ritter herself wasn't one of them. A fan, that is — Ritter admits she didn't have much comic book experience before she booked the role.
However, that's changing as Ritter gets deep into preparations for the project. In a new interview, she geeks about the role, declaring the Jessica Jones comics to be the the most addictive thing since NPR's Serial. Which, if you've heard Serial, you'll know is high praise indeed. Hit the jump for the Krysten Ritter Jessica Jones comments. 
Ritter sat down with Cosmpolitan Magazine as part of her Big Eyes press tour. Although she wasn't a comic book fan before, she confesses, she is one now:
I wasn't, but I am now reading the Jessica Jones comics and devouring them. And [I'm] hooked. I don't think I've been so hooked on something since Serial. So now I feel that way about the Jessica Jones series. I can't wait. I mean, as soon as we're done today, that's what I am going to be doing. I'm really excited about Jessica Jones. It's so fucking cool. It's so cool. I can't wait to watch it.
The actress also called working with showrunner Melissa Rosenberg "a dream come true." "[It's a] wonderful range of talents, a variety of talents," she continued. "I'm a big champion for female directors and female showrunners, just fucking rad, strong women. I'm happy to be in company with them, I'm happy to be in the trenches with them."
It makes for a nice story when a comic book movie or show casts a comic book fan, and occasionally we see actors catch some flak when they admit they aren't into the source material. Ultimately, though, it's less important that a star connect with the original property than it is that they connect with the adaptation. Ritter certainly sounds like she's into Jessica Jones now, even if she wasn't before.
A.K.A. Jessica Jones picks up with its title character after the tragic end of her short-lived stint as a superhero. She rebuilds her life as a New York City detective, specializing in cases involving people with extraordinary abilities. In the casting announcement, Rosenberg praised Ritter for having "both the hard edge and the vulnerability the role demands."
The show will be Marvel's second to debut on Netflix, following Daredevil. It'll also set up Netflix's third Marvel series, Luke Cage. The 13-episode first season of A.K.A. Jessica Jones will hit sometime in 2015.