Page 2: HTTYD, Breaking Bad, Star Wars, Interstellar, MacGruber, GoT, Star Trek, Gone Girl, Army Of Darkness, Pulp Fiction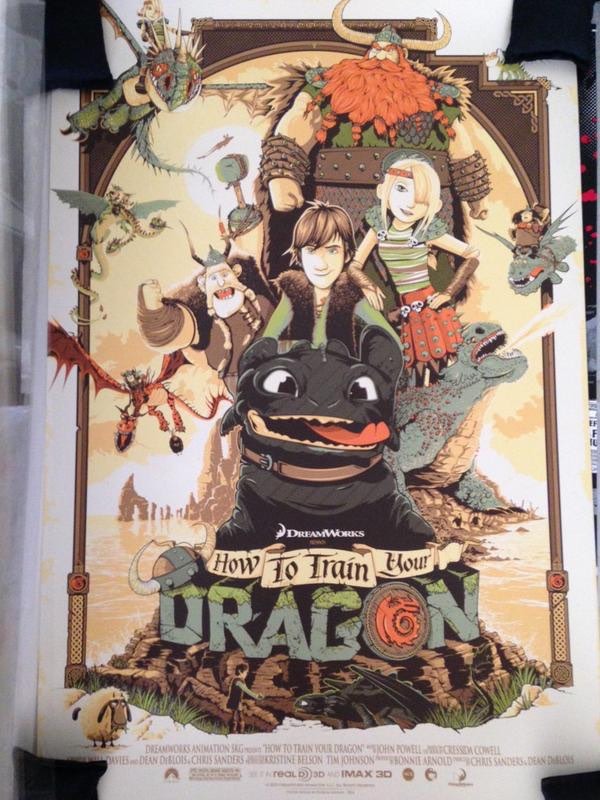 We may receive a commission on purchases made from links.
Page 2 is a compilation of stories and news tidbits, which for whatever reason, didn't make the front page of /Film. After the jump we've included 36 different items, fun images, videos, casting tidbits, articles of interest and more. It's like a mystery grab bag of movie web related goodness.
Header Photo: How to Train Your Dragon print from Hero Complex Gallery
5 Possible Reasons George Lucas Doesn't Give a Sh*t About J.J. Abrams' 'Star Wars' Trailer
How Selfie's Cancellation Helped the Show Become TV's Best Romantic Comedy
Breaking Bad: The Complete Series (Signed Limited Edition Gold Barrel) [Blu-ray]
The Most Interesting Movie Fact of 2014
Is "Birdman" a stealth remake of a 1957 Looney Tunes cartoon, "Show Biz Bugs"?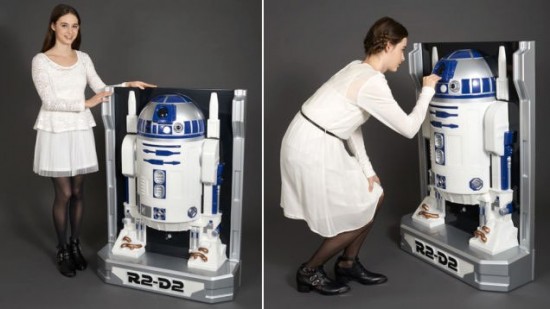 This Life-Size Wall-Hugging Figure Is Actually Only Half an R2-D2
How I Learned to Stop Falling Asleep and Love the Hobbit Movies
The 10 Most Must-See Films with a 0% Rating on Rotten Tomatoes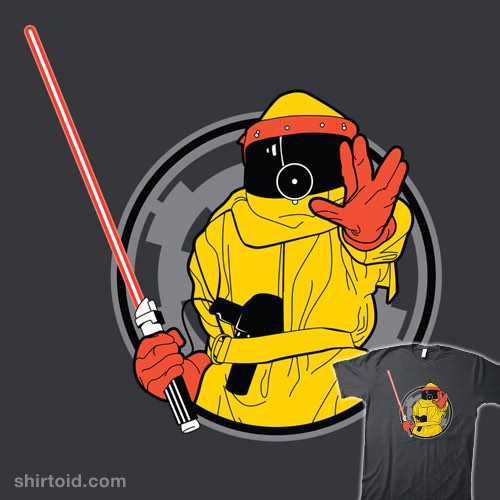 Vader from Vulcan t-shirt
Netflix is now much better on Virgin Media TiVo boxes
6 year old girl reviews Interstellar
MPAA Ratings for '71' and the New 'Entourage' Movie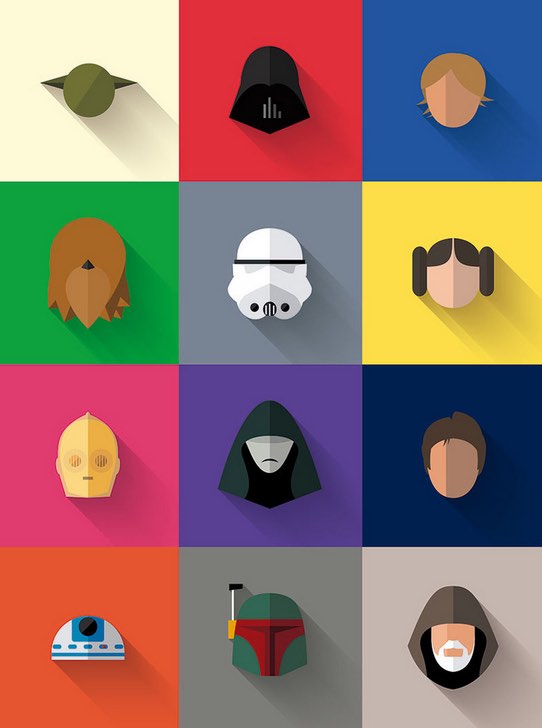 Star Wars Design Icons by: Filipe De Carvalho
Date Set for David Letterman's Final Late Show Broadcast
MacGruber tattoo
Justin Long To Star In 'Irreversible' As Comedy Eyes New Pilot Order At ABC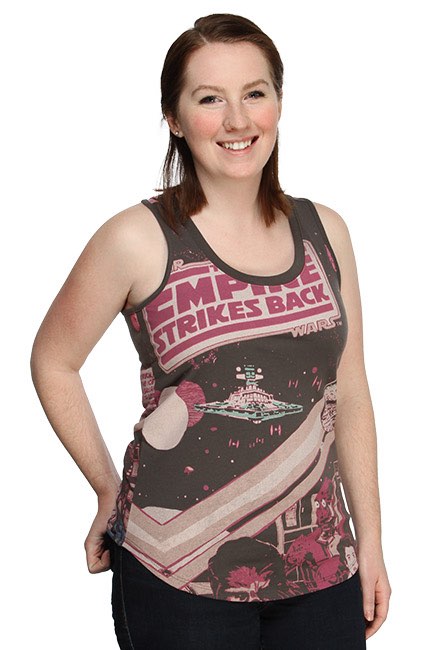 Empire Strikes Back Hi-Lo Ladies' Tank Top
Bond Cars Stolen in Germany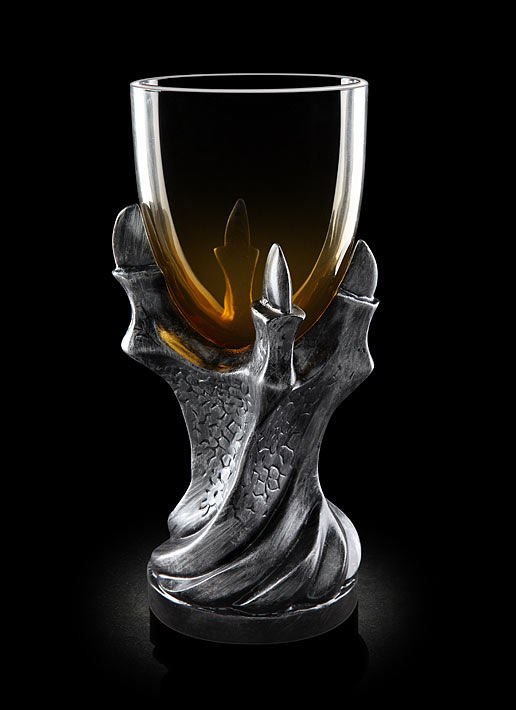 Game of Thrones Dragonclaw Goblet Replica
Steven Moffat Finally Confirms The Doctor Can And Should Be A Woman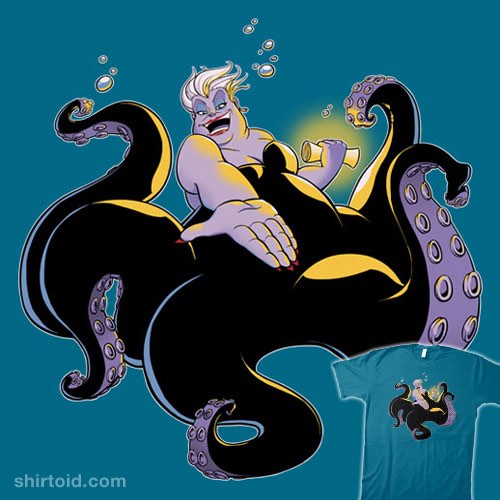 Pay the Toll t-shirt
Aaron Sorkin Responds to 'Newsroom' Writer's Complaint on Rape Storyline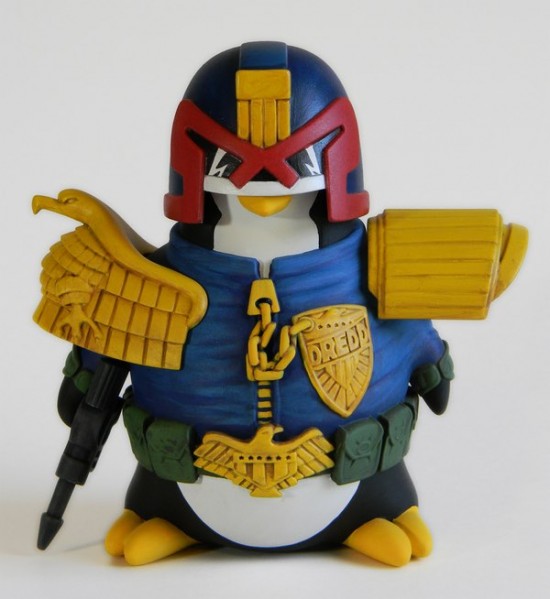 Blind Mouse Toys Presents The Cosplay Penguin: Judge Dredd Figure
Amy Schumer To Produce Comedy Central Pilot Starring Rachel Feinstein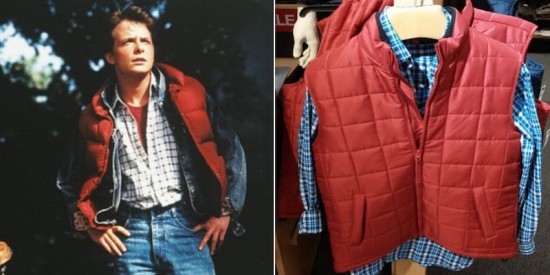 Kohl's Doesn't Even Realize It's Selling Marty McFly's Exact Costume
Edgar Ramirez To Play Jennifer Lawrence's Husband in David O. Russell's 'Joy'
'Parks and Trek' reimagines Pawnee on the starship Enterprise
SyFy's 'The Magicians' Adds 'Towelhead' Star Summer Bishil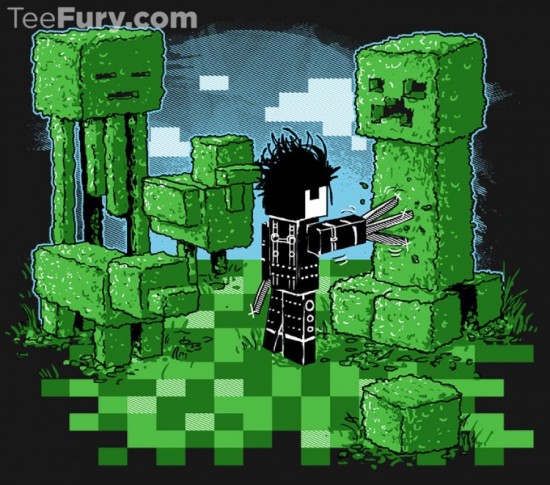 Steve Pixelhands t-shirt
Will Jason's Mother Be in the New Friday the 13th Movie?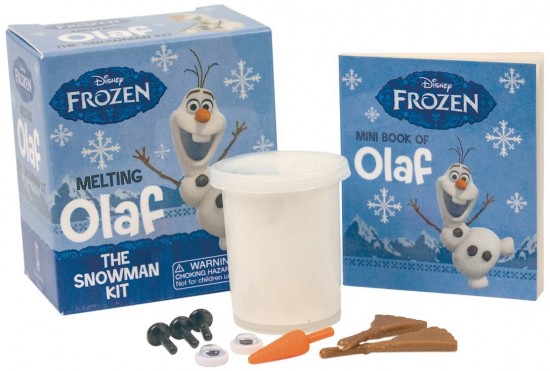 Frozen 'Melting Olaf' Kit Proves Anyone is Worth Melting For.. Over and Over
Grumpy Cat has made more money in the past two years than Gwyneth Paltrow and Matthew McConaughey.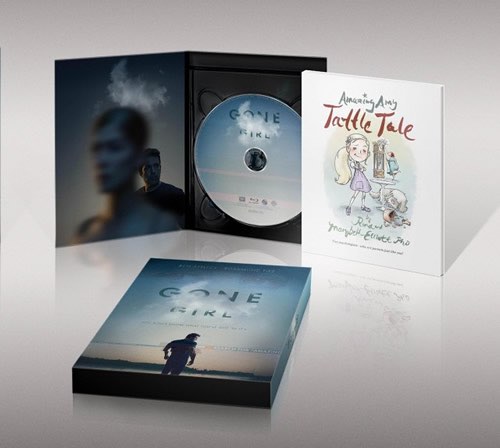 'Gone Girl' Blu-ray Arrives January 2015 with Collectible "Amazing Amy" Book
New Sony Hack Docs Reveal the Ridiculous Aliases of a Bunch of Actors
The Best of Cinema 2014
'Playing House' Renewed For Season 2 By USA With VOD As Primary Window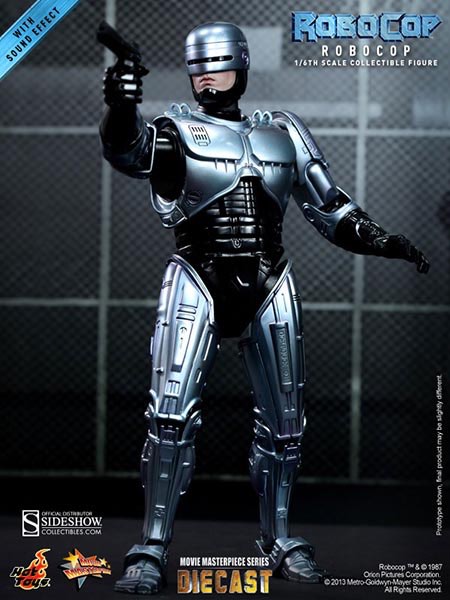 RoboCop Sixth Scale Figure by Hot Toys
Character Actor Eddie Rouse Dies at 60
Chris Rock Can't Believe He Wasn't Offered David Letterman's Job (Video)
Community Season 6: Is Chevy Chase Returning? It Depends Who You Ask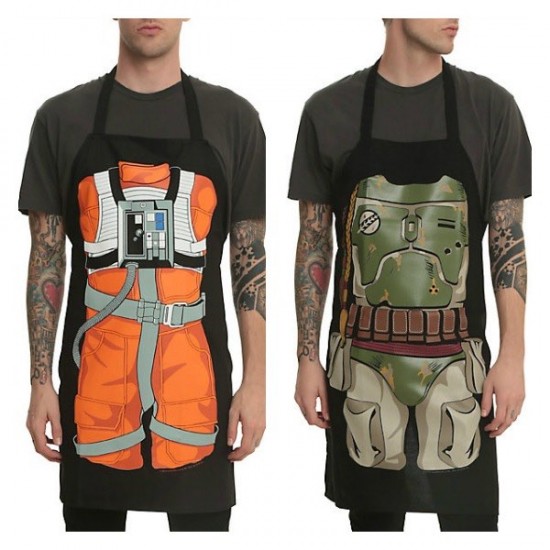 Keep Food (Or Blood) Off Your Clothes With These Star Wars Aprons
'Mythbusters' mega-marathon to air for 10 days
This Supercut Of Characters Saying I Am Could Be The Best One Yet
'Selma' Gets an Endorsement from President George H.W. Bush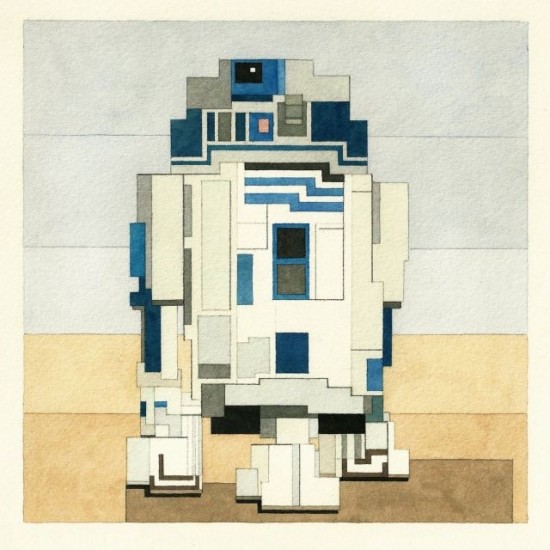 This painter sees the world through 8-bit glasses
'The Goldbergs' Star Hayley Orrantia Set for Contemporary Joan of Arc Short 'Maid'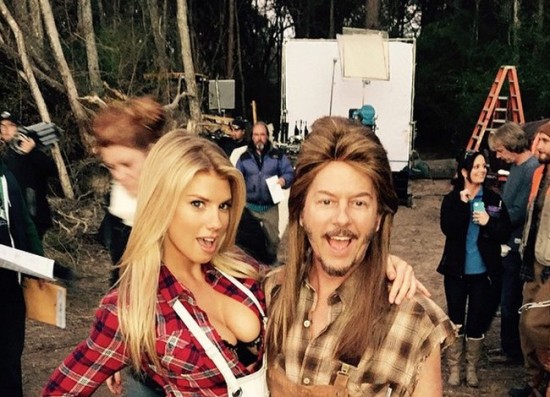 David Spade Is Really Enjoying His Time On The Set Of 'Joe Dirt 2?
Warner Bros. Sets Gerard Butler's 'Geostorm' for Oct. 21, 2016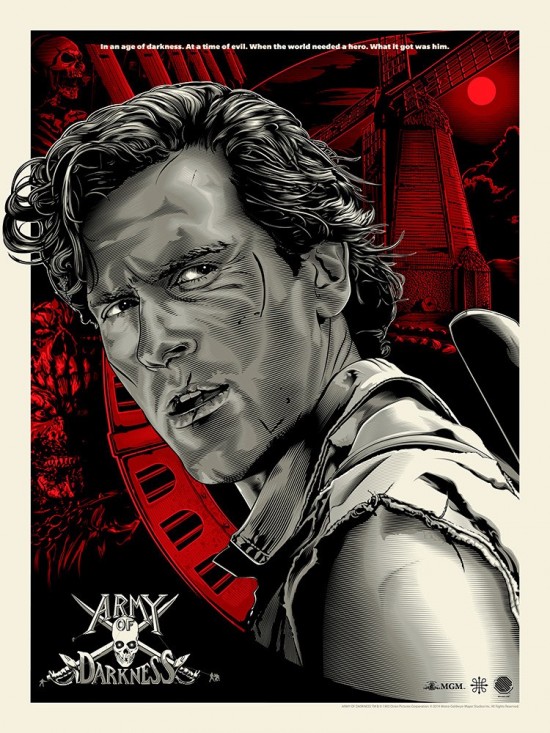 Army Of Darkness – Chris Weston and Jeff Boyes
USA Buys 'The Terrestrial' Alien Drama From 'Annabelle' Writer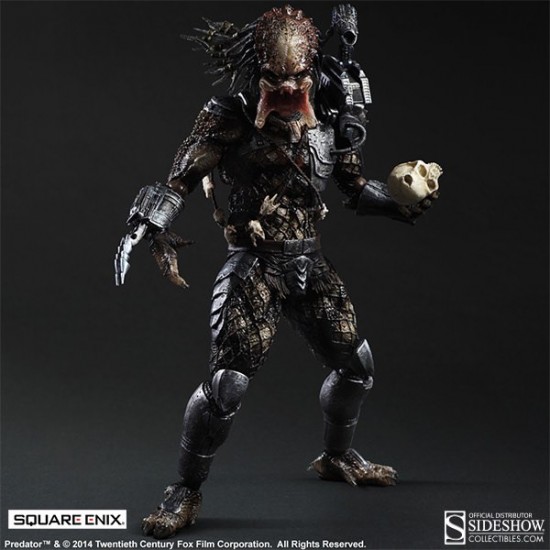 Predator Predator Collectible Figure by Square Enix
Nancy Grace Reveals What She Really Thinks About 'Gone Girl' — to the Actress Who Played Her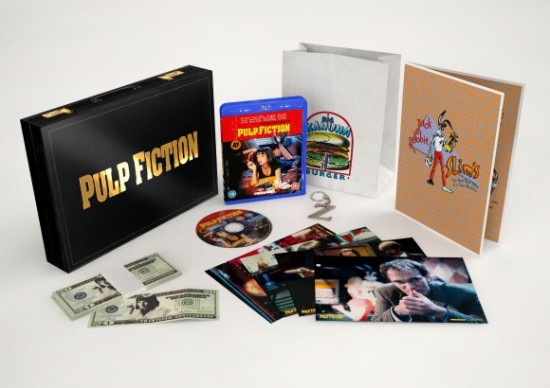 PULP FICTION: 20TH ANNIVERSARY EDITION BLU-RAY BOXED SET
Margaret Cho to Co-Host TLC Latenight Talkshow 'All About Sex'
A Conversation with Tilda Swinton – SXSW Film 2014 (Full Session)
Voltage Hires Jonathan W.C. Mills to Rewrite 'Bullet Run'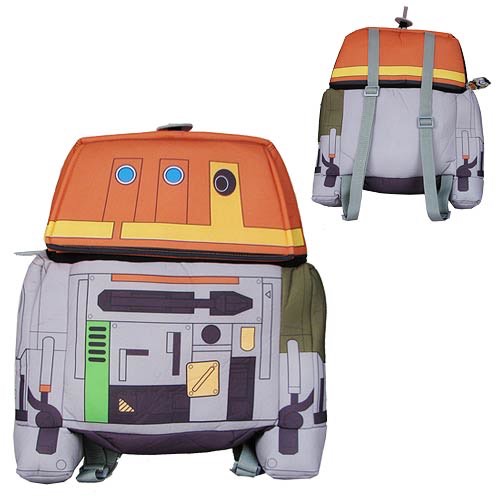 Star Wars Rebels Chopper Back Buddy Backpack
BBC to Adapt J.K. Rowling's Cormoran Strike Books as Crime Series
If you have any interesting items that we might've missed that you think should go in /Film's Page 2 – email us!