Why Shawn Levy Left The 'Minecraft' Movie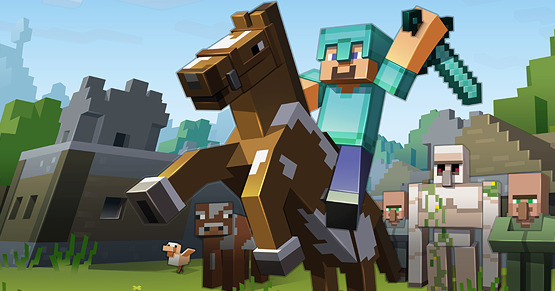 Warner Bros.' video game adaptation Minecraft suffered a big blow this week when director Shawn Levy abruptly left the project, just a couple of months after he originally signed on. Now he's coming clean about his reasons for dropping out.
At the simplest level, it boils down to "creative differences" — what Levy envisioned and what Minecraft maker Mojang wanted were two different things. Get the truth behind the Shawn Levy Minecraft movie exit, and find out what the Shawn Levy Minecraft movie would have been, after the jump.
The WSJ got the opportunity to ask Levy about his Minecraft departure. The director's response was straightforward:
What happened simply is, Warners asked me to develop kind of how might this ever be a story for a movie, because it's not a narrative game. We came up with an approach that felt good to us and I discussed it with Mojang, the game makers who make Minecraft, and they were like, that doesn't sound like what we want if we're gonna see a movie get made. We don't know what we want, but that doesn't feel right. And I said okay, well that feels like — that's a movie I can envision.
Describing his take as an adventure movie with "a bit of a Goonies flair," Levy continued:
I thought it could have been a lot of fun and fulfilled a lot of the qualities people love about the game," he said. "But you know what it's not my game, they know what they're doing. And the truth is there is a long history of trying to make great movies out of games, and they're rarely done well. I think Mojang is still figuring out what they want. We gave it a shot and it wasn't the right fit, and so these things happen.
Indeed, while fans may be disappointed that the Minecraft movie isn't moving along as quickly as they'd like, it's probably smart of Warner Bros. and Mojang to hold out for the right approach rather than rush forward with a desperate cash grab. Especially since the studio is hoping to build a big four-quadrant franchise out of the property.
Meanwhile, there's no need to cry for Levy. The filmmaker is considering several other films at the moment including a Tinker Bell project with Melissa McCarthy, an Ali Baba adaptation starring Liam Hemsworth, and perhaps a Real Steel sequel.