First 'Star Wars: The Force Awakens' Character Names Officially Revealed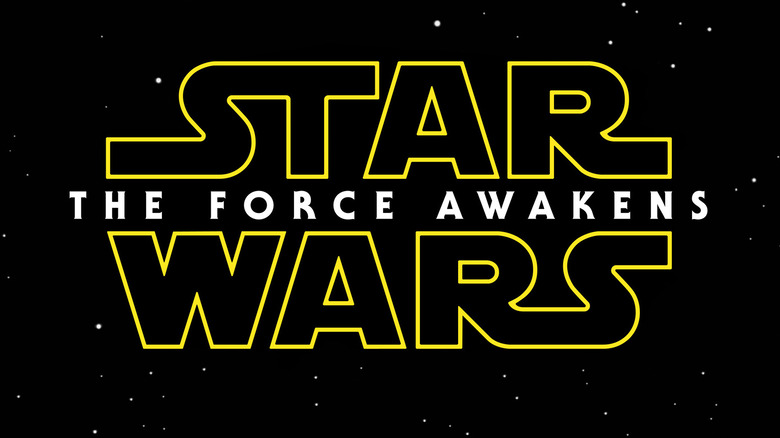 Lucasfilm and EW have chosen just about the coolest way for you to meet the characters in Star Wars: The Force Awakens. They've released images of Topps-style trading cards, based on old Star Wars designs, that reveal the Star Wars: The Force Awakens official character names. Read them below.
The images, via Entertainment Weekly, reveal the following data:
The "ball droid" is BB-8
Oscar Isaac is Poe Dameron
The Sith is Kylo Ren
Daisy Ridley is Rey
John Boyega is Finn
Here are the images:
"I'm only sorry we couldn't give everyone a stick of gum," Abrams told EW. Head there to see more of the images from the trailer, but this is the big news.
Another interesting tidbit is that Abrams told EW there's a significance to the numbers on each card. Those are as follows:
 #11 — BB-8 on the move
#53 — Poe Dameron in his X-Wing
#67 — Kylo Ren ignites his Lightsaber
#74 — Rey on her Speeder
#76 — Finn on the run
#81 — Stormtroopers prepare for battle
#88 — X-Wings in formation
#96 — The Millennium Falcon
What could that mean? Order in the movie seems like the most obvious guess but would Finn really be "on the run" after we see the Poe in the X-Wing? And wouldn't the X-Wings in formation probably be right after that, not 35 things away? Please speculate below.
I'm honestly just trying to process that these names are the names. The names we're literally going to be living with and talking about for the rest of our lives as Star Wars fans. Finn. Rey. Poe. Kylo Ren. BB-8. Think about that. BB-8 will, eventually, be as familiar to you as R2-D2. At this moment, it's hard to even pronounce. Could Kylo Ren be as iconic as Darth Vader? Finn as recognizable as Luke? Rey as Leia? Poe as Han? I can't wait to hear what went into naming these characters. They're all certainly unique. (Except, maybe, Finn, which is a very popular baby name).
And, of course, we still have dozens of names to be revealed: characters played by Andy Serkis, Adam Driver (maybe), Lupita Nyong'o, Gwendoline Christie, Domhnall Gleeson, Max von Sydow and more are all yet to be revealed.
What are your feelings on finally have the Star Wars: The Force Awakens character names?