Darren Aronofsky's Company Developing 'The Good Nurse' Adaptation [Updated]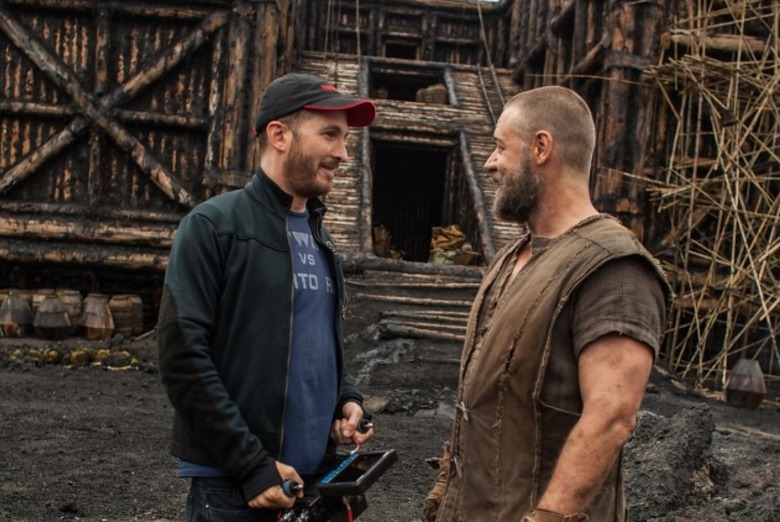 What will Darren Aronofsky do to follow Noah? What does one do after releasing the film they've been dreaming about, in some form, for much of their life? The writer/director has a couple things developing, such as an adaptation of Margaret Atwood's MaddAddam for HBO. Now he's connected to The Good Nurse movie adaptation, based on the novel by Charles Graeber which follows the true story of a nurse who was also a nightmarishly prolific serial killer, implicated in the deaths of hundreds of people.
Update: Aronofsky's reps say that his company Protozoa Pictures is developing the project, but that Aronofsky is not currently attached to direct in any formal manner. That could change — given that this is at Protozoa he could take up the project — but as of now the situation is that Darren Aronofsky's Protozoa Pictures is attached to produce The Good Nurse.The info comes from The Tracking Board's 2014 Hit List (via The Playlist). The film is set up at Lionsgate, and Krysty Wilson-Cairns (Aether) is scripting.
The novel is an investigative journalist's look at the nurse, Charlie Cullen, and the detectives who assembled the case against him. It sounds like the sort of journey through obsession that Aronofsky could bring to life with a particular urgency.
After his December 2003 arrest, registered nurse Charlie Cullen was quickly dubbed 'The Angel of Death' by the media. But Cullen was no mercy killer, nor was he a simple monster. He was a favourite son, husband, beloved father, best friend, and celebrated caregiver. Implicated in the deaths of as many as 300 patients, he was also perhaps the most prolific serial killer in American history. Cullen's murderous career in the world's most trusted profession spanned sixteen years and nine hospitals across New Jersey and Pennsylvania. Investigative journalist Charles Graeber's portrait of Cullen depicts a surprisingly intelligent and complicated young man whose promising career was overwhelmed by his compulsion to kill, and whose shy demeanor masked a twisted interior life hidden even to his family and friends. Were it not for the hardboiled, unrelenting work of two former Newark homicide detectives racing to put together the pieces of Cullen's professional past, and a fellow nurse willing to put everything at risk, including her job and the safety of her children, there's no telling how many more lives could have been lost. In the tradition of In Cold Blood, The Good Nurse does more than chronicle Cullen's deadly career and the breathless efforts to stop him; it paints an incredibly vivid portrait of madness and offers an urgent, terrifying tale of murder, friendship and betrayal.