McDonald's Is Getting A 'Social Network'-Like Origin Story Movie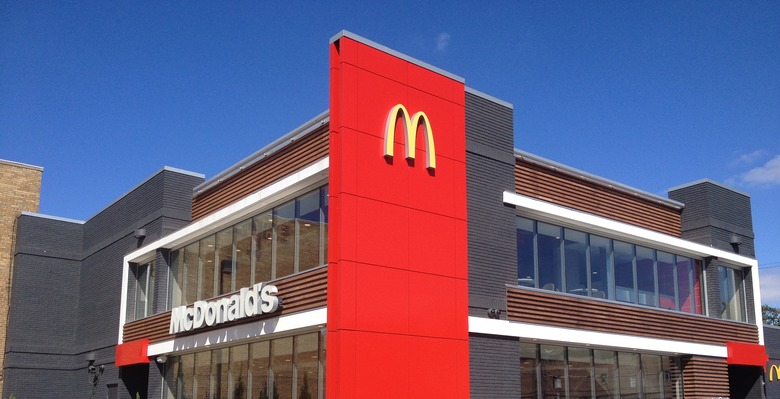 Hollywood's current craze for origin stories is so all-encompassing, it's even sweeping up McDonald's. John Lee Hancock is in talks to direct The Founder, a Social Network-like drama about the rise of the billion-dollar burger empire.
While the project is still in early stages, it's already looking to cast big. Tom Hanks was previously approached to star, and Michael Keaton is reportedly interested. More details on the McDonalds movie after the jump.
THR reports The Founder will tell the story of Ray Kroc, who met original McDonald's founders Mac and Dick McDonald in 1950s Southern California. Impressed by the brothers' efficient system, Kroc saw huge potential in the company. In 1955 Kroc opened up his own McDonald's franchise.
However, Kroc frequently butted heads with the McDonalds about the company, and in 1961 bought the company from them for $2.7 million. Kroc's expansions plans were, of course, a roaring success. By the 1970s McDonald's had reached all 50 U.S. states, and it remains the biggest hamburger chain in the world today.
The Founder script comes from Robert Siegel, who previously penned Big Fan, The Wrestler, and Turbo. (One of those is not like the others.) Its tone has been compared to The Social Network and There Will Be Blood, so this probably isn't going to be a feel-good celebration of American capitalism. FilmNation will produce with The Combine, which is run by Jeremy Renner and Don Handfield.
The company is eyeing some big names for the lead role. Hanks (who starred in Hancock's last film) was approached early on but turned down the role. In addition, Keaton went after the part but was waiting to commit until a director had been named. It's unclear at this time what impact Hancock's hiring will have on the casting.
Hancock is coming off of two true-life dramas. 2013's Saving Mr. Banks followed Walt Disney's efforts to convince P.L. Travers to let him adapt her Mary Poppins. Prior to that he directed The Blind Side, based on the true story of NFL player Michael Oher. The pic won Sandra Bullock a Best Actress Oscar.