VOTD: 9 Kisses, Video Series That Encompass Acting In 2014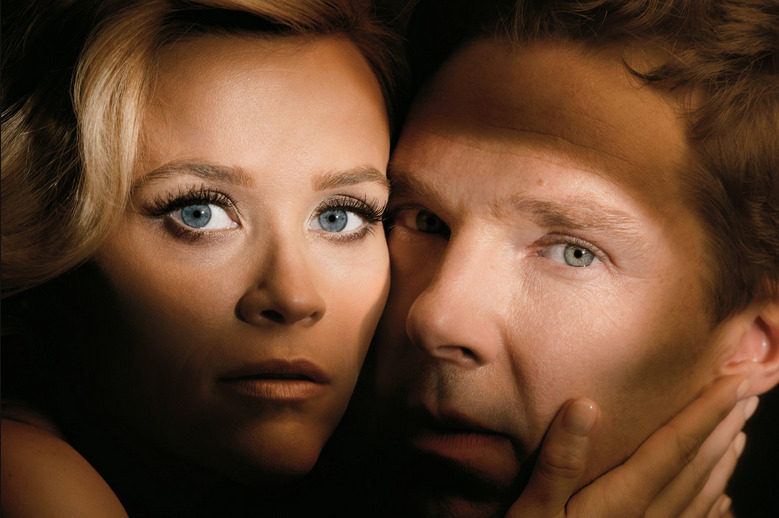 As the end of the year approaches, critics and awards voters everywhere are scrambling to put together their lists of 2014's best performances. But the New York Times has outdone them all by actually getting the brightest talents of the year in a room together — and then asking them lock lips with one another.
The 9 Kisses video series pairs off 18 of the year's best actors, ranging from established A-listers (Reese Witherspoon) to recent breakthroughs (Jenny Slate). Each couple plays out an intimate moment in a public setting at night, though the details within those parameters vary wildly. Some of the kisses are passionate and warm, others are awkward or funny. Watch the 9 Kisses videos after the jump. 
You might recognize the 9 Kisses project as part of the same annual New York Times Great Performers series that previously brought us Making a Scene, Wide Awake, Touch of Evil, and 14 Actors Acting. Elaine Constantine directed this batch.
Click over to NYT to see the videos plus the accompanying article, slideshow, and behind the scenes featurette. Or watch them all below via YouTube.
Benedict Cumberbatch & Reese Witherspoon
Steve Carell & Laura Dern
Rosario Dawson & Jenny Slate
Chadwick Boseman & Kristen Stewart
Patricia Arquette & Jason Schwartzman
David Oyelowo & Timothy Spall
John Lithgow & Julianne Moore
Jack O'Connell & Shailene Woodley
Gugu Mbatha-Raw & Miles Teller
That's a great cast, though as with any "Best Of" list it's hard not to notice who got left out. Shouldn't there be a Jake Gyllenhaal / Tilda Swinton makeout session squeezed in there somewhere? Or a Scarlett Johansson / Michael Keaton one?
Of the pairings we did get, some are better than others. The Witherspoon / Cumberbatch one left me cold, and the Moore / Lithgow felt more awkward than anything. On the other hand, the Dawson / Slate chemistry is off the charts, and the Boseman / Stewart one plays like a single scene from a full-length feature I'd really like to see.
Which were your favorites of the 9 Kisses videos?