BBC Adapting J.K. Rowling's 'Cormoran Strike' Novels For TV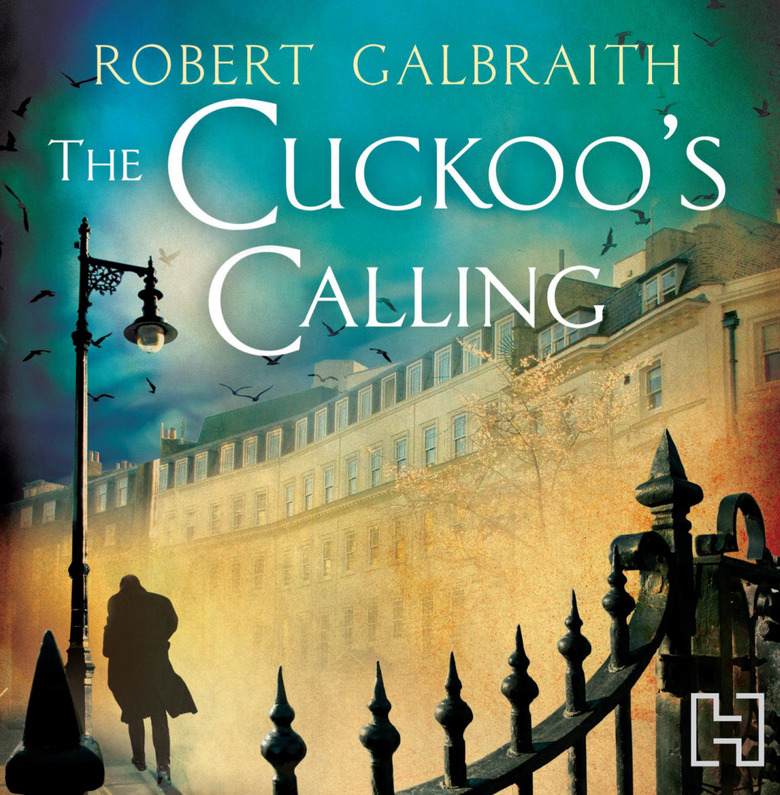 After finishing off Harry Potter, author J.K. Rowling started to explore some different territory, but her efforts are all leading to movie and TV projects. Her first "adult" novel, The Casual Vacancy, was quickly put into development for television as a joint effort between HBO and the BBC. Now there's a Cormoran Strike TV series in the works, centered on the character of the same name who is a former army officer turned private investigator and based on the books published under the pen name Robert Galbraith. The first effort in the BBC series will be The Cuckoo's Calling, based on Rowling's debut novel as Galbraith. 
Variety reports that the crime series will begin to shoot early in 2015, and will air on BBC One. The book follows as "Strike looks into the supposed suicide of a model, who plunges to her death from a balcony in high-class Mayfair. Strike suspects it was murder." 
There's no casting yet, but we do know that Rowling will advise on the series.
She said on Twitter,
My friend @RGalbraith's first novel is going to be a TV drama on @BBCOne. He's very excited, but expressing it with characteristic silence.

— J.K. Rowling (@jk_rowling) December 10, 2014


And director of BBC Television Danny Cohen,
It's a wonderful coup for the BBC to be bringing J.K. Rowling's latest books to the screen. With the rich character of Cormoran Strike at their heart, these dramas will be event television across the world.
We'll pass along casting info when it becomes available; if the show does plan to shoot early in 2015, we'll likely hear choices soon.
After losing his leg to a land mine in Afghanistan, Cormoran Strike is barely scraping by as a private investigator. Strike is down to one client, and creditors are calling. He has also just broken up with his longtime girlfriend and is living in his office. Then John Bristow walks through his door with an amazing story: His sister, thelegendary supermodel Lula Landry, known to her friends as the Cuckoo, famously fell to her death a few months earlier. The police ruled it a suicide, but John refuses to believe that. The case plunges Strike into the world of multimillionaire beauties, rock-star boyfriends, and desperate designers, and it introduces him to every variety of pleasure, enticement, seduction, and delusion known to man. You may think you know detectives, but you've never met one quite like Strike. You may think you know about the wealthy and famous, but you've never seen them under an investigation like this.