California Love: Ranking The Films Of Paul Thomas Anderson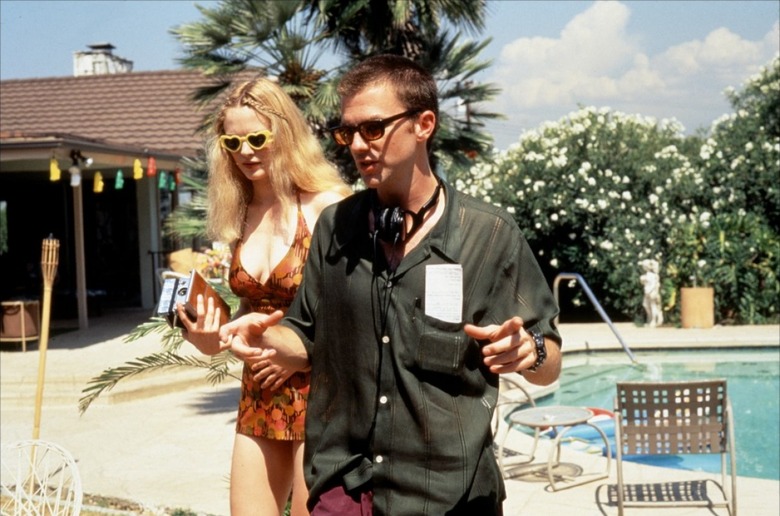 Two movies. That's all it took for every single Paul Thomas Anderson movie to become an event. His first film, Hard Eight, opened with relatively little fanfare. His second, Boogie Nights, announced to the world that Anderson would be a filmmaker to celebrate. One whose work we would anticipate, possibly revere. With each subsequent film, film fans everywhere have salivated to find out what Anderson has in store for us next.
The latest event, Inherent Vice, opens in limited release this weekend. It's both a huge departure for the director in that it's the first film of his directly based on someone else's work (the inspiration for There Will Be Blood was very different from the final film), but somehow it also perfectly fits into his career. Like most of his movies, it's a film set in and around California and tells a story about its history. Anderson loves California, and that interest shows in almost every one of his movies. And while exploring that running theme, each of his seven movies gets more confident and daring. There has yet to be a single misstep.
Still, there has to be some kind of hierarchy, right? Some kind of almost impossible deathmatch in which these seven glorious works are pitted against one another, to see which triumphs.
Below, read our ranking of the best Paul Thomas Anderson movies.
7. The Master (2012)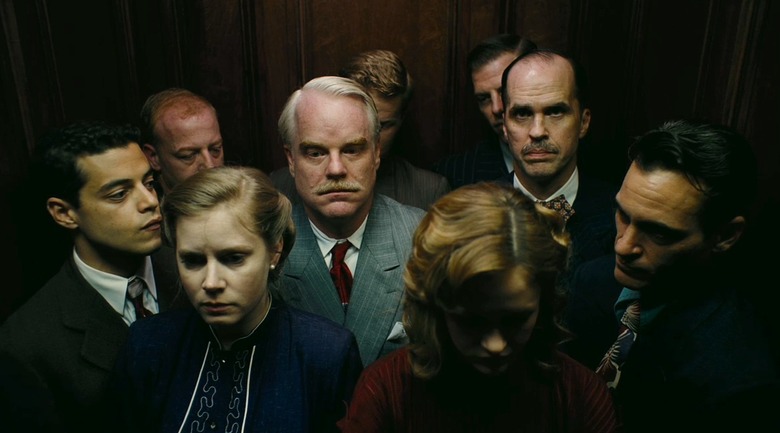 Calling The Master "the worst Paul Thomas Anderson movie"  is a total disservice. There should be no negative connotation here. The Master was one of my favorite films of 2012. It features jaw-dropping lead performances by Philip Seymour Hoffman, Joaquin Phoenix, and Amy Adams, stunning 70mm photography by Mihai Malaimare Jr., and complex, interesting thoughts on the nature of humanity, character, and religion. It's a fantastic movie. However, when you look at the work of Paul Thomas Anderson and you're looking for a film to rewatch, a film to enjoy, The Master just so happens to be last on the list. Still, the "worst" Paul Thomas Anderson movie is literally better than probably 95% of the other movies out there. That's how good this movie, and the rest of this list is.
6. Sydney aka Hard Eight (1996)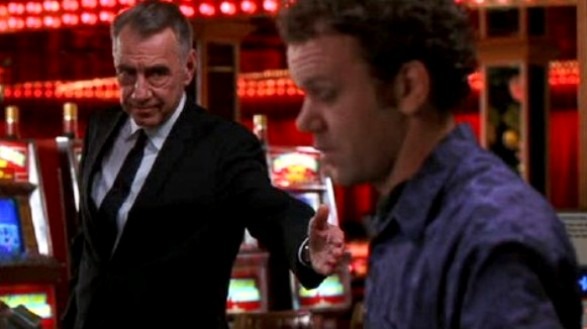 It's almost unfathomable that Sydney, eventually retitled Hard Eight, is the first feature film by Paul Thomas Anderson. The dialogue (written by Anderson, as all of his movies save for the very Thomas Pynchon-reliant Inherent Vice) is realistic and hard-boiled. Performances by actors Philip Baker Hall, John C. Reilly, Gwyneth Paltrow and Samuel L. Jackson — performers who were at the time under-utilized and underrated – are all understated and intense. The script is as tight as a drum, with not a superfluous scene or moment, all of it adding to this seemingly simple story of one man's kindness as a way of penance. If there's anything that marks Sydney as a first feature is a structural simplicity. But everything within that is so rewarding and rich, you just knew this kid was going to be big. And boy was he ever.
5. Inherent Vice (2014)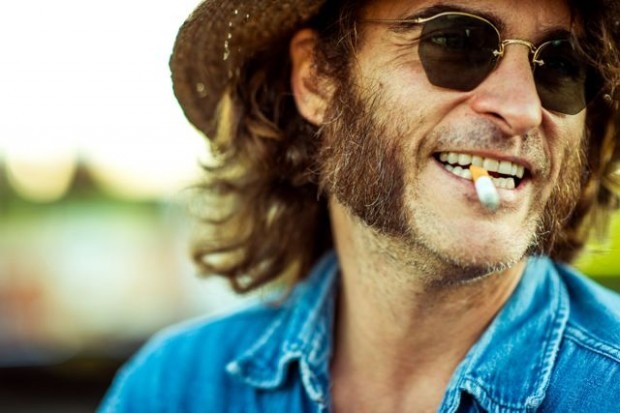 At this point, I've only seen Inherent Vice once and you can read my review here. Eventually, as I see it multiple times, as I've seen all the other films on this list, I think it'll probably move up at least one spot. But for now, here's where it lies. Inherent Vice is a very big step for Paul Thomas Anderson as narrative, something that was so important in most of his early films, is now pushed to the back burner for a bit. This film is all about the novel's original author, Thomas Pynchon, and creating a specific, moist, lived-in vibe. Every frame of the film, from the production design to the cinematography, performances and sound just makes you feel good. Sometimes you might not know why; other times you know exactly why, and it's just a wonderful trip of a movie.
4. Punch-Drunk Love (2002)
Punch-Drunk Love is kind of Inherent Vice-lite. It's a film made explicitly to place a narrative around an emotional state. Here, that emotion is love. This movie is love. From the wild-popping colors, to the huge fits of rage, to the incredible awkwardness, meticulous planning and blaring music, Anderson's oddball romantic comedy is going for one thing and one thing only. Watching this movie should give you an idea of the ups and downs of what it means to be in love. Talk about a grand task, but Anderson somehow pulls it off. Not to mention one of the best, if not the best Adam Sandler performance of all time, a great turn by the wonderful Emily Watson, and an entire subplot about chocolate pudding. Jon Brion's score might be my favorite Anderson score ever, and compared to every other Anderson movie, it's short. There's very little bad I can say about it.
3. There Will Be Blood (2007)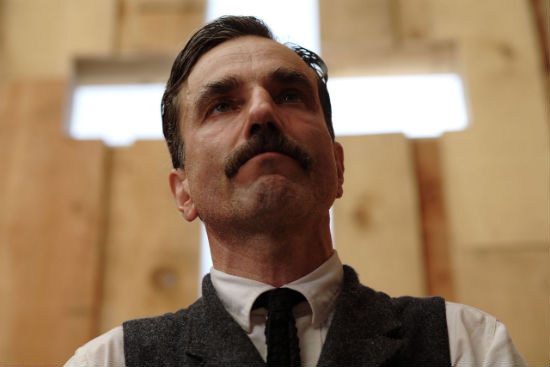 When people think of There Will Be Blood, they immediately think of Daniel Day-Lewis' iconic performance as Daniel Plainview. And rightfully so. The unbelievable work won him every acting award under the sun, including an Oscar for Best Actor. Here's how good There Will Be Blood is: even if you took that performance out of this film, it would still be absolutely mesmerizing. Anderson's script tells a story of fathers, sons, regret, greed, and power in a wholly unique setting of pre-developed California. The music, the cinematography, and the editing connects to create an undeniable, palpable tension from frame one. Each set piece feels like like something out of a horror movie, but it's only because you're so on the edge of your seat. Pepper in some heavy religious themes and an equally creepy performance by Paul Dano and you've got a true classic of America cinema. A towering achievement. And we still have two movies to go.
2. Magnolia (1999)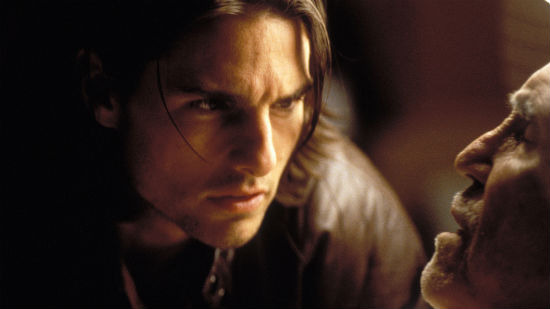 1999 was probably the best year for movies I've ever experienced. For my money, Magnolia was the best of the bunch. Anderson's cross-section of the San Fernando Valley is just stuffed to the limit will incredible characters, each one of which would have made an awesome movie on their own. Instead, Anderson weaves them together. So a nurse named Phil (Philip Seymour Hoffman) tracks down womanizer Frank TJ Mackey (Tom Cruise) who hates his dying father (Jason Robards) as the crazy step-mother (Julianne Moore) goes nuts. A former Quiz show champion (William H. Macy) runs into a jolly, dumb cop (John C. Reilly) who a also falls for coke addict (Melora Waters) whose famous father (Philip Baker Hall) drove her away. I could go on and on about the connections.
Aimee Mann's music gives Magnolia its soul. Every single scene is not only perfect on its own, but joyous in tandem with everything around it. And then that ending. Wow. Sometimes, things are just so crazy. So wild. So messed up, it's okay that frogs fall from the sky. You'd like to think Magnolia is just one of those things. But it's not. It's more than that. It's a once in a lifetime movie experience that could very easily be Paul Thomas Anderson's best movie if he hadn't made one just as good right before it.
1. Boogie Nights (1997)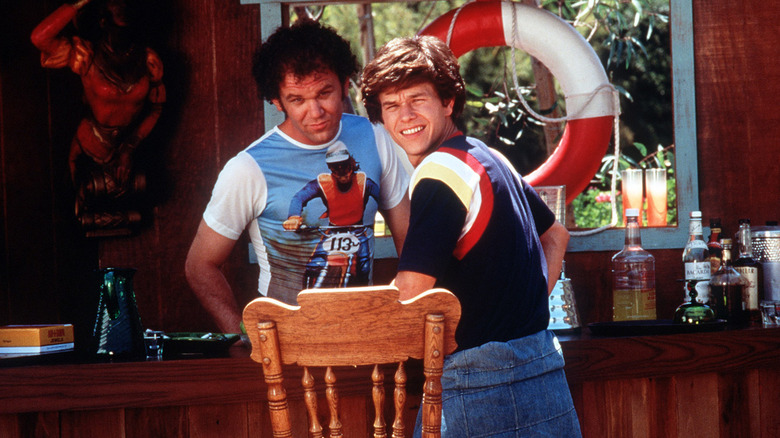 For me, Magnolia and Boogie Nights could easily be tied for the best spot. Everything I said about about that movie goes here. But with a gun to my head, forced to choose a favorite, I choose Boogie Nights. Compared to Magnolia, it just feels so much more raw. So much more lively and full of wonder. The whole section of the film set in the Seventies is not only a celebration of that decade, it's a celebration of life. Then setting that vibrance in the world of pornography makes it all feel that naughty and fun. Smash cut to the Eighties and the whole thing comes tumbling down in a beautiful symphony of decay and destruction for these characters we've come to know and love. Characters that are so rich and fully realized that almost everything they do is both happy and sad at the same time.
I could literally go on forever about what I love about Boogie Nights. The opening shot, the music, every single performance. The way Anderson's camera is constantly a wild observer, running around, taking it all in. The poster for Angels Live In Our Town, forever my most sought-after piece of movie memorabilia. Buck Swope. However, the reason Boogie Nights is my favorite, and I think the best Paul Thomas Anderson film, is the finale. "Long Way Down (One Last Thing)" is my favorite scene in any movie, ever. The mix of tension, unpredictability, the crazy characters, the perfect song choice, all lead up to that epically long shot on Mark Wahlberg as Dirk Diggler. He's totally coked out, he's a mess, he's staring into nothing and we're staring right back. To have the balls, as a filmmaker, to let your actor do nothing for that long and have your whole movie hinge on it? Is truly something special.
With Boogie Nights, only his second movie, Paul Thomas Anderson proved he's a star. He's a star, he's a star, he's a star. He's a big, bright, shining star.