Sony Buys Chris Alender's Mystery Bad Robot Project, Watch His Short Film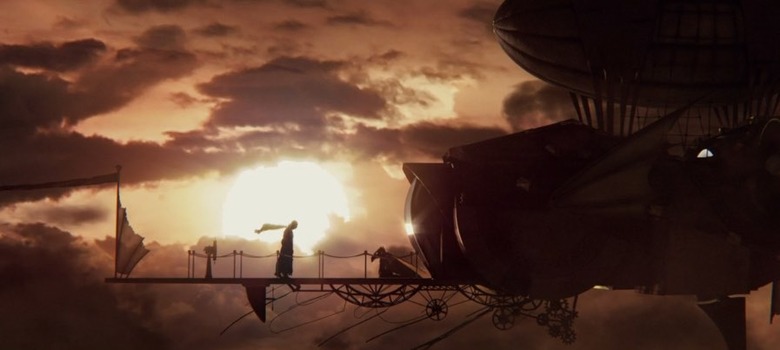 Sony Pictures has acquired an untitled top secret project from JJ Abrams' Bad Robot and director Chris Alender. Lionsgate and STX Entertainment were bidding for the rights but Sony ended up as the winner. Deadline reports that Sony production president Michael De Luca won the bidding war with "aggressive progress to production language" written in as part of the deal — meaning it will probably happen, and quickly.
You might not recognize the name Chris Alender, because the Florida State University Film School graduate has not yet directed a feature. While this will be his feature film debut, Alender is very accomplished. The Atlanta native founded Soapbox Films, a full-service production facility specializing in original content and marketing — the company was notably responsible for relaunching The Muppets on the internet with a series of viral YouTube videos.
After the jump, you can find out more about the Chris Alender Mystery Bad Robot Project and watch a five minute short film/music video titled Eye Of The Storm which Alender directed a few years back and got him meetings for features all around Hollywood.
Fleming claims that the mystery Bad Robot project will have a "Cloverfield feel and a contained budget and that it involves aliens. Cloverfield launched Matt Reeves and Abrams is hoping to do the same with Alender."
The project was developed in house at Bad Robot, with several drafts written, the latest by Justin Doble (who served as Matt Reeves assistant on Cloverfield, become a script coordinator on Fringe and a writer on the short lived Bad Robot tv series Almost Human). Bad Robot has a production deal with Paramount, but the studio wasn't moving fast enough on the project so Abrams went elsewhere. In addition to a first draft, Alender cut together a sizzle reel and digital look book and even created a five-minute teaser scene that "was an action-heavy precursor to this film."
Here is Chris Alender's short film/music video Eye of the Storm:EYE OF THE STORM by Lovett
EYE OF THE STORM by Lovett
Directed by Christopher Alender
Produced by Kris Eber for Soapbox Films
Cinematography by Craig Kief
Visual Effects by Wes Ball
From the album HIGHWAY COLLECTION by Lovett