Martin Campbell To Direct Comic Book Adaptation 'Sebastian X'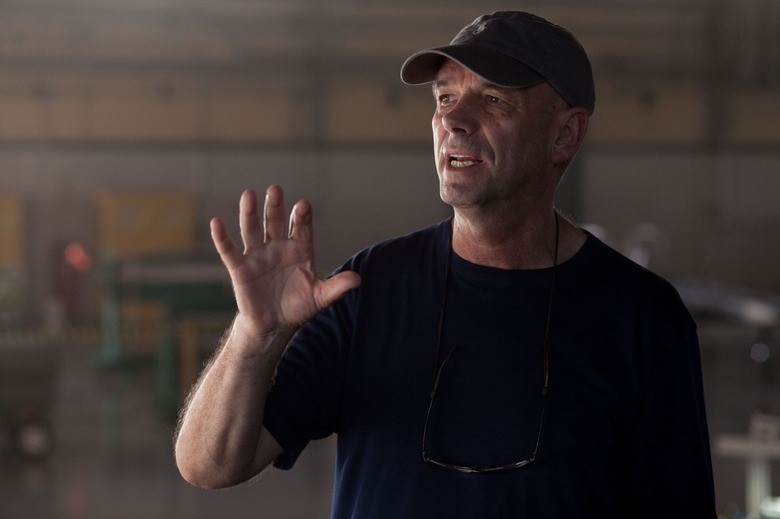 We may receive a commission on purchases made from links.
Martin Campbell's last foray into the comic book world didn't go so well, with Green Lantern failing to impress critics or fans. Nevertheless, he's getting back on that horse with another graphic novel adaptation.
Campbell is attached to direct Sebastian X, based on the sci-fi tale written by Michelangelo La Neve and drawn by Stuart Immonen. The Walking Dead's Gale Anne Hurd is producing, and Bill Marsilii (Deja Vu) will write the script. More details on the Martin Campbell Sebastian X project after the jump.
Variety reported the news. Sebastian X centers around an elite cop who suffers a near-fatal injury. Upon his recovery, he's implanted with the memories of Sebastian X, the world's most notorious terrorist, and tasked with infiltrating his group before they can attack again.
We don't know much about the comic book, since it's an Italian title. But the premise sounds interesting if a bit familiar. The cover of one of the Sebastian X books has a guy being shot at by helicopters while he rides a surfboard with some kind of tank strapped to his back. So we're going to guess it's not going for gritty, down-to-earth realism.
La Neve has also worked on the titles Dylan Dog, ESP, Cyrus Ditko, and The Day of the Magicians. He has some notable fans — the English-language trade paperback of The Day of the Magicians includes a foreword by Alejandro Jodorowsky.
Campbell hasn't directed a movie since 2011's Green Lantern. However, he's kept busy on the small screen with the ABC pilots Reckless and Warriors, neither of which got picked up to series, and Last Resort, which did but lasted just one season.
More recently, he entered talks to helm the spy pic Hunter Killer. As of yet, though, there doesn't seem to be much movement on the project. His other feature credits include Edge of Darkness, Casino Royale, GoldenEye, and The Mask of Zorro.