David Goyer And SyFy Make 'Krypton' Origin Story Series Official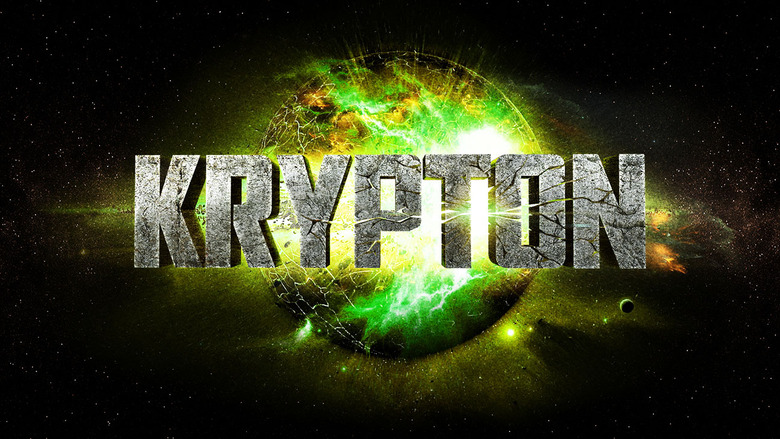 Krypton may be gone, but it is never forgotten. Sometimes it can even be resurrected. Just about six weeks ago word leaked out that David Goyer is developing a Krypton TV show to act as a sort of Superman prequel. That rumor has now been verified, as Goyer and SyFy have announced the development of (wait for it) Krypton, a show written by Ian Goldberg (Once Upon a Time, FlashForward), who cracked the story with Goyer. The two will exec produce the series, which plans to follow members of the El family a generation before it gave birth to Kal-El.
THR says, 
Krypton takes place years before the Superman legend we know, when the House of El was shamed and ostracized. This drama, which is in development, follows the Man of Steel's grandfather as he brings hope and equality to Krypton, turning a planet in disarray into one worthy of giving birth to the greatest Super Hero ever known.
The show is produced by Warner Bros. Television and DC Entertainment, and continues the trend of spreading DC shows around to various networks and cable channels. It is also part of SyFy's push to get back to serious sci- fi, as also seen with shows like Dominion, Ascension, 12 Monkeys.
That's all we've got at the moment. Clearly there are decades of Krypton stories from which the show might draw, and one advantage of doing this as a TV series disconnected from any other portrayal of the DC Universe is that it does not have to be beholden to ideas seen in Man of Steel, or any other Superman movie or TV series.