Josh Brolin Talks Thanos' Role In 'Avengers: Infinity War' And The Marvel Cinematic Universe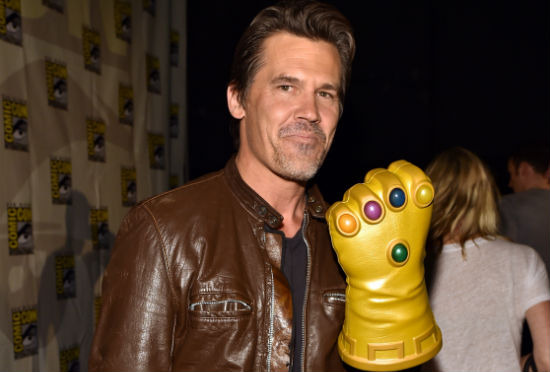 We don't know much about the plot of Marvel's Phase Three, but we know how it's going to end. Ever since the end of Joss Whedon's The Avengers, we knew the mad titan Thanos was going to become a factor. The most powerful villain in the Marvel Universe was on the hunt for the Infinity Stones he so famously acquired in the classic comic story, Infinity Gauntlet. Putting all of the gems together would give Thanos all the power in the universe, which isn't a good thing for the universe.
So through a bunch of Marvel movies we saw these gems and their terrible destructive powers. Then in this year's Guardians of the Galaxy, we finally heard from Thanos himself. He's played by Josh Brolin and will play a big factor going ahead. Unfortunately, as of this moment, Thanos has a grand total of zero Infinity gems, but that's going to change by the time Avengers: Infinity War Part 1 hits theaters May 2018. The title alone suggests Thanos will finally have what he desires and, in a new interview, Brolin all but confirmed that. Read the new Josh Brolin Thanos quotes below.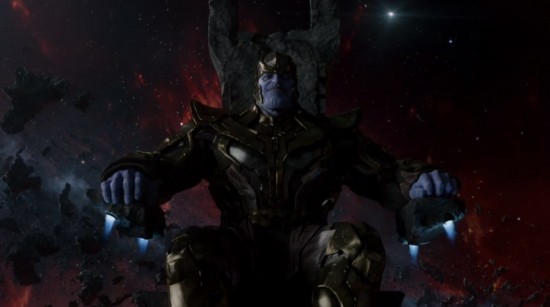 Brolin was talking to ComingSoon promoting Inherent Vice (a movie he's amazing in by the way) and was asked about Thanos and his role in the Marvel Universe:
I love the idea of Thanos. Ultimately, it's Thanos against everyone. Why wouldn't you do that?
Brolin then talked about who it was that convinced him to do the role:
Thanos came along because of my good friend Louis D'Esposito. He and I used to train together. We did Hollow Man together. He called me up and started talking about this thing. It was nice because I could intimately talk to him about it. What I liked. What I didn't like about the whole idea of it... It was really exciting because of the possibilities that it could be come. Not as an idea or as a blockbuster, but just as something different. It's a character mentality.
D'Espositio, for anyone who may not know, is the co-president of Marvel Studios. He's also directed a few of the One Shots.
Thanos against everyone sounds pretty awesome, would you agree?
We should see the character every May from 2017 on. Guardians of the Galaxy 2 is out May 2017, Avengers: Infinity War Part 1 is in May 2018 and finally, Avengers: Infinity War Part 2 in May 2019.