Almost 30 Heist Movies Are In Development?! We Rank Them Here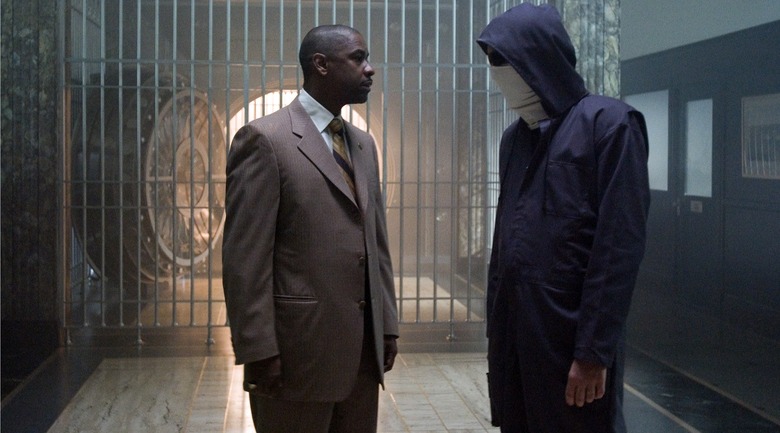 Everyone in Hollywood is always chasing the next big trend, and here at /Film we like identifying and watching the hot new trends of the industry. (And, yeah, sometimes complaining about or praising them). We've recently noticed that dozens of heist films are gearing up to flood the marketplace over the next few years. From critically acclaimed directors like Steve McQueen, Matt Reeves and John Hillcoat, to big screen sequels, comedy films, Marvel and Star Wars movies and even computer animated children's films, it seems like almost every studio is working to develop and produce a heist film.
I've compiled a list of all the Hollywood heist movies currently being worked on which either have major cast, producer or studio attachment, and ranked the ideas from worst to best.
Please note that while all of these projects have been announced, some of them may have fallen into development heck — there is no way to know the current status of some of these productions. I'm sure there are many projects that we even missed while researching this article. If you know of any, leave them in the comments below.
Most of the images featured in this article are from other films by the cast members involved.
Hollywood Heist Movies Currently in Development or Production, Ranked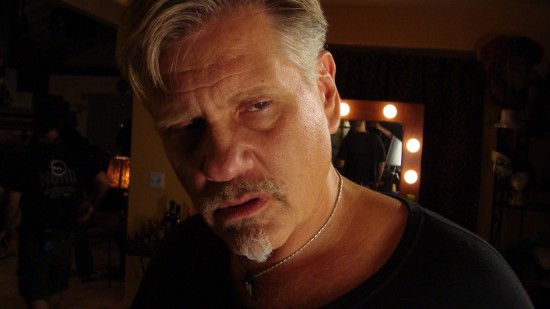 29. Blue LineWilliam Forsythe stars in this indie action thriller from Alpha House writer/director Jacob Cooney. The film is about a master thief who "pulls off the heist of a lifetime with a jaded police detective hot on her trail."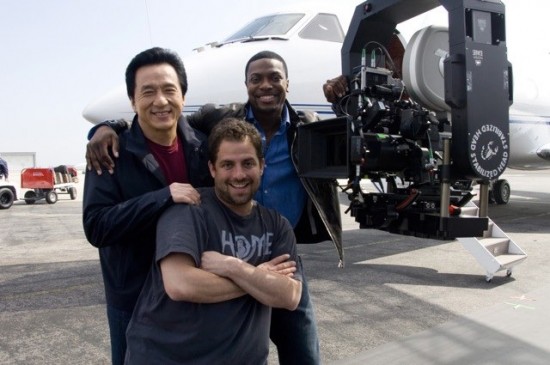 28. Tom Gormican Heist Project
We don't know much about this project. Brett Ratner's production company is developing the Macau-set heist project that has That Awkward Moment helmer Tom Gormican directing and when Deadline mentioned the project in April, Michael B. Jordan and Miles Teller were circling the film. Considering the large amount of projects Ratner's company has announced, this might never happen.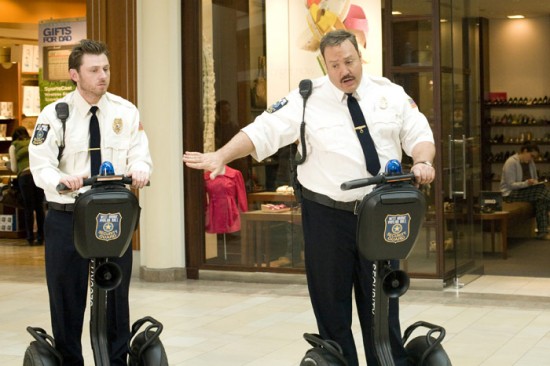 27. Paul Blart: Mall Cop 2Kevin James' 2009 comedy Paul Blart: Mall Cop was never supposed to be a hit but it made almost $150 million in domestic box office, which means they had to make a sequel .This time James' character heads to Las Vegas for a Security Guard Expo with his daughter. At the same time, some master criminals decide to pull an Ocean's Eleven and robs all the casinos up and down the strip, forcing Paul Blart into action. I'm just not all the interested.  Directed by Andy Fickman, the film co-stars Molly Shannon, Neal McDonough, Daniella Alonso, David Henrie and Raini Rodriguez.  The movie will hit theaters on April 17, 2015 and you can watch the first trailer here.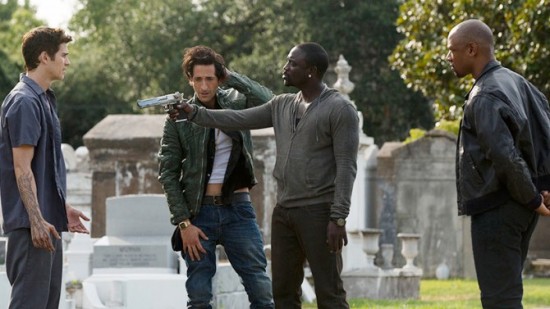 26. American Heist
This independent action film from director Sarik Andreasyan is about two brothers, both with troubled paths, who find themselves in the middle of one last bank job. The movie which premiered at the 2014 Toronto International Film Festival stars Hayden Christensen, Adrien Brody, Jordana Brewster and Akon. Saban Films acquired the film in Toronto.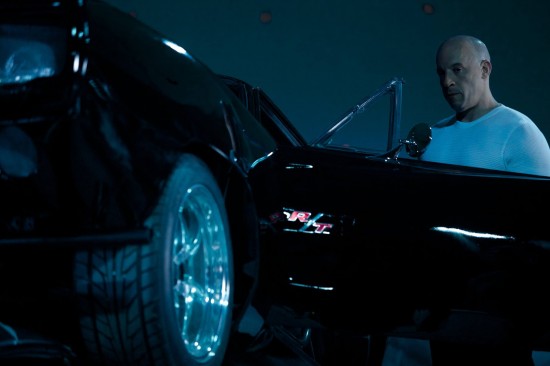 25. Hammer Down
Hammer Down has been in development since 2004, now sitting at DreamWorks SKG (live action). The action crime drama would tell the story of a former NASCAR driver who takes the shifty responsibility as wheel man on a major heist in an attempt to get back into the racing world. A long line of writers have been working to bring the idea to the screen, including David Logan, Andrew W. Marlowe, Tag Mendillo and Ric Roman Waugh.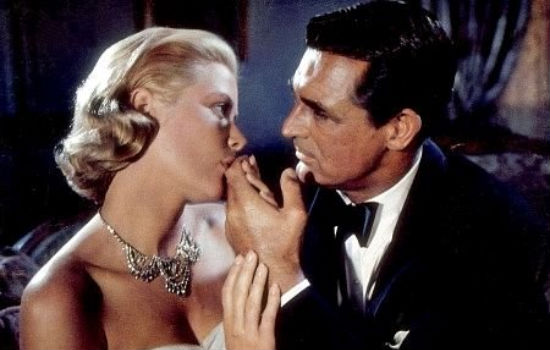 24. To Catch a ThiefFast & Furious producer Neal H. Moritz announced in 2011 that he was developing a remake of Alfred Hitchcock's 1955 classic starring Cary Grant and Grace Kelly. The screenplay by Robert Florsheim (Man-Witch) and Josh Stolberg (Piranha 3D, Good Luck Chuck) would again follow a retired jewel thief known as "The Cat" who must catch the real crook in order to clear his name when he's suspected of pulling off another heist. We don't need this Hitchcock film to be remade, especially by Moritz.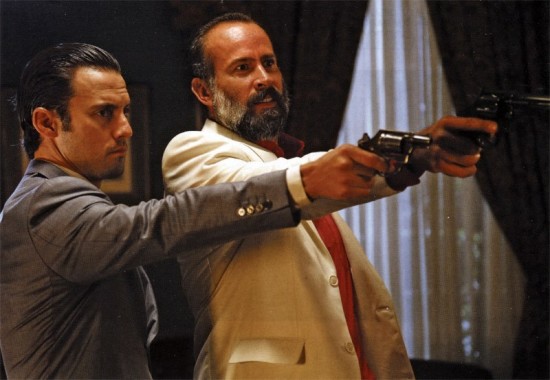 23. Tell
Pitched to Berlin festival buyers as a cross between high action and clever drama, Tell is a crime thriller starring Milo Ventimiglia (Heroes, Rocky Balboa) as a small-time criminal sees mounting problems with his ex-wife (Katee Sackhoff), former partner (Jason Lee) and parole officers all ranged up against him after carefully pulling off a $1 million heist. Alan Tudyk, Robert Patrick, John Michael Huggins and Oscar Nunez co-star. The film, which will be released this month by Arclight Films, was directed by cinematographer J.M.R. Luna.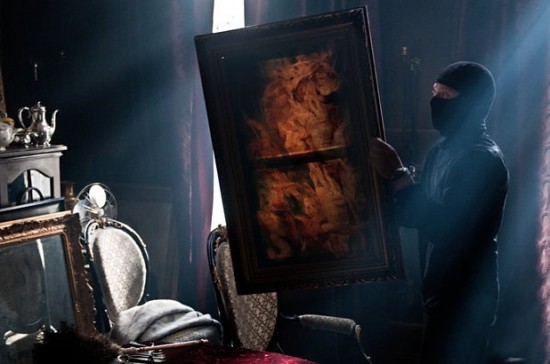 22. Risk
This is not a movie based on the popular board game. The Fast and the Furious/xXx director Rob Cohen is in preproduction on Risk, an action/thriller following a brilliant thief who "is released from prison for one reason only – to execute a nearly impossible, once-in-a lifetime art heist."
"Reluctant to follow the same path that put him in jail in the first place, he is drawn into a dangerous triangle between his crime boss and his accomplice in crime – a beautiful, mysterious woman whose motives remain unclear until the explosive ending."
Eric Harlacher wrote the screenplay. Sounds like an interesting premise, although I've found most of Cohen's films to be ridiculous and over the top, sometimes in a very enjoyable way.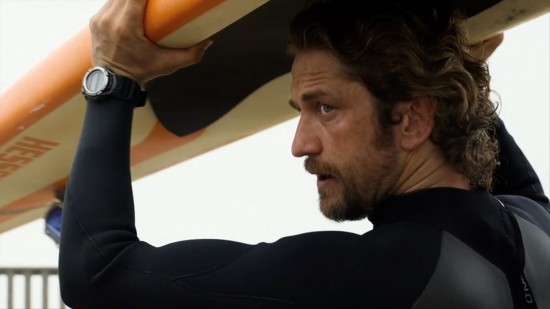 21. Brilliant
Lakeshore Entertainment has been developing this heist thriller since 2011. The story follows seasoned thieves recruit a small-time criminal as they prepare for the biggest diamond heist of all time. Legally Blonde /21 director Robert Luketic was announced to helm this film from a screenplay by Gillian Gorfil, the producer of Blood Diamond and Dangerous Ground. Eric Bana was originally cast in the lead role but dropped out and was replaced by Gerard Butler.
20. The Nut Job 2
The original computer animated heist movie The Nut Job ended up becoming the biggest independent animated film opening of all time, so of course they are making a sequel. We don't know much about the second film, only that it will involve another heist. The film is scheduled to hit theaters January 15th, 2016.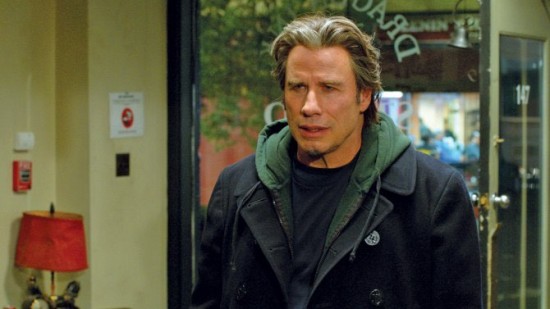 19. The Forger
British television director Philip Martin helmed the dramatic crime thriller written by Richard D'Ovidio (Exit Wounds, Thir13en Ghosts) about a second-generation petty thief (played by John Travolta) "who arranges to get out of prison to spend time with his ailing son (Tye Sheridan) by taking on a heist job with his father to pay back the syndicate that arranged his release." Christopher Plummer, Abigail Spencer and Jennifer Ehle co-star. The film premiered at the 2014 Toronto International Film Festival this year where it was acquired for over $2 million by Saban Films for release in 2015.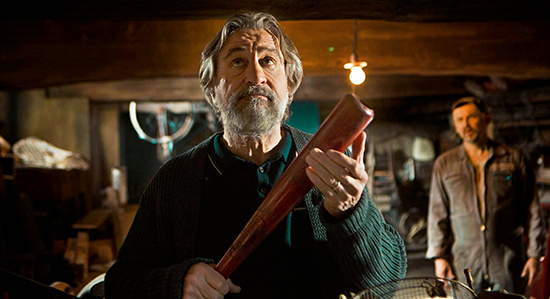 18. Bus 757 
Lionsgate Film is in production on an action thriller movie starring Robert De Niro from writer Stephen Sepher and The Tournament director Scott Mann. The $15 million film Bus 757 centers on "a casino card dealer who puts together a crew to simultaneously rob a bank and hijack a bus full of hostages to use as collateral." De Niro will play a character nicknamed "The Pope", a casino owner with illegitimate business practices whose assets are the target of the heist.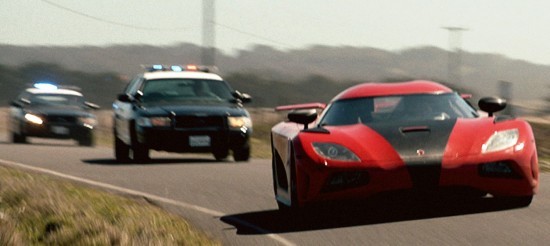 17. Heist
DreamWorks has hired 22 Jump Street screenwriter Oren Uziel to pen the thriller with Need For Speed helmer Scott Waugh with a story from The Shield story editor John Hlavin. The story follows a man recruiting his brother to help him on a risky robbery.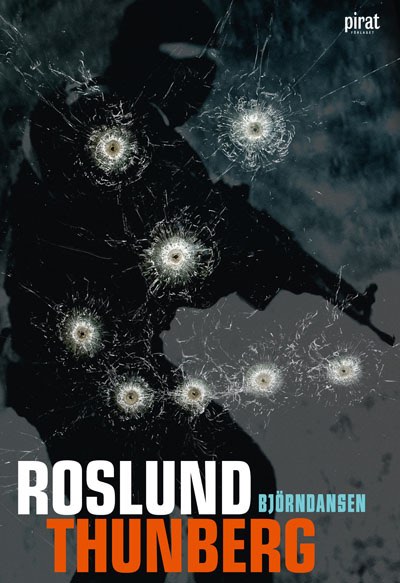 16. Made In Sweden
Another heist film in development at DreamWorks SKG.  Arash Amel penned the adpatation of the Anders Roslund and Stefan Thunberg novel about the true story of a "young group of crooks pull off a record number of bank robberies throughout Sweden." The heists were pulled off by three brothers and their childhood best friend — a group known as "The Military Gang." The book was published in May and optioned in April 2014.
15. Sly Cooper
Based on the popular series of games developed by Sucker Punch for PlayStation about a trio of friends led by the "gentleman thief" Sly Cooper.  The movie is described as "a kinetic and comedic heist film" that tells the story of Sly Cooper, an orphaned raccoon thief, who learns of his birth family's secret legacy; that he comes from a long line of talented and international thieves.
Endowed with this knowledge, Sly and his friends are catapulted into a global adventure as they race to reassemble pieces of an ancient book holding The Cooper Clan's family secrets before it can fall into the hands of Clockwerk – an evil Russian metallic owl bent on ending the Cooper family line. From romantic Parisian backdrops to the lush mountains of China, gritty film noir meets bright, colorful graphic novels in this origin story of the world's greatest thief-turned-hero.
TMNT animated film director Kevin Munroe (TMNT) is helming the film adaptation which should hit theaters in 2016. Watch a teaser trailer here.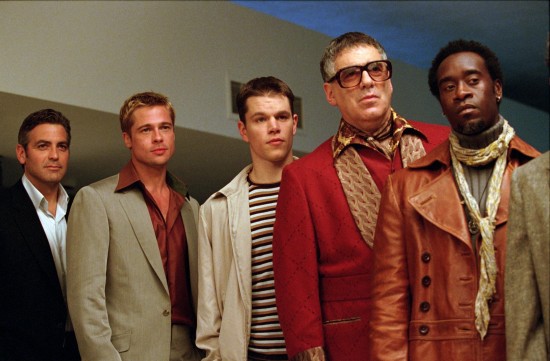 14. The Boys from Belmont 
The Jerry Weintraub-produced dramatic crime thriller is about a group of seven thieves who reunite to finish the job they started thirty years earlier — described as the heist of a lifetime. Oceans Eleven/Rounders screenwriting team Brian Koppelman and David Levien have been working on the script since it was announced in 2006.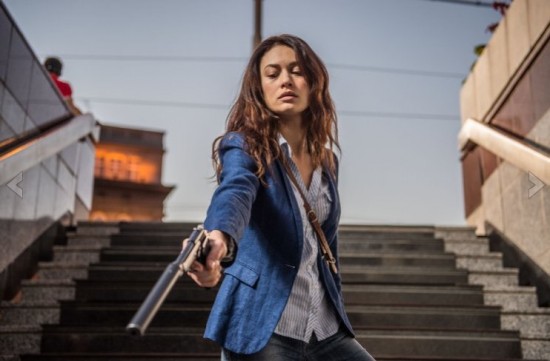 13. Momentum
$20 million action thriller is the directorial debut of Clint Eastwood's camera operator Stephen S. Campanelli. The script by Adam Marcus and Debra Sullivan is said to be a "gripping fast paced action film set among the captivating sceneries of Cape Town, South Africa."
 The movie tells a story about modern crime, greed and victory, as the characters embark on a mission involving a highly calculated heist that grievously goes wrong. However, this leaves the lead character Alex Faraday, a beautiful, sharp, strong and ruthless femme fatale at risk of being caught.
Bond series actress Olga Kurylenko stars in the film, which is currently in post production and set for a 2015 release.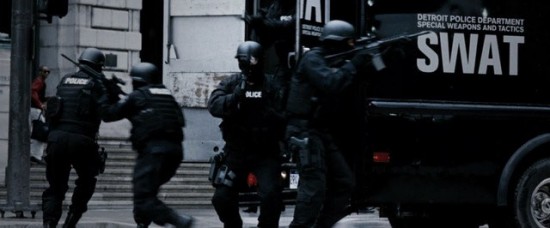 12. Triple Nine
The Road/Lawless director John Hillcoat's film tells the story of a group of corrupt police officers "blackmailed into pulling off a seemingly impossible heist. They plot the murder of a rookie police officer in order to orchestrate a '999', code for 'officer down', to pull off the heist across town." The film has an ensemble cast which includes Norman Reedus, Aaron Paul, Gal Gadot, Kate Winslet, Woody Harrelson, Teresa Palmer, Casey Affleck, Anthony Mackie and many others. The film is set for a Award season September 11th, 2015 release.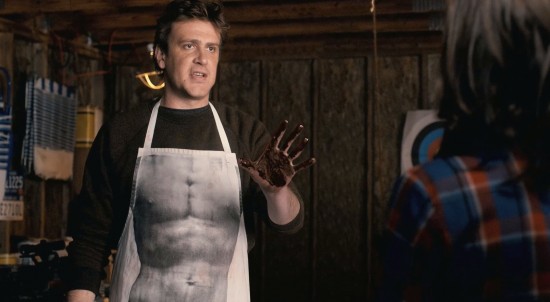 11. Untitled Maple Syrup Heist ProjectJason Segel is attached to star in Horrible Bosses/King of Kong/The Goldbergs director Seth Gordon's Untitled Maple Syrup Heist Project. Sony Pictures acquired the pitch in late 2013, described as a comedy with dramatic overtones. Family Guy writer/producer Chris Sheridan wrote the script which is based on the real-life $18 million Canadian maple syrup heist that Anne Sutherland reported on for the Montreal Gazette. Though the thieves had been siphoning off quantities of the sticky stuff since August 2011, their crime was not discovered until late 2012 when accountant at the Global Strategic Maple Syrup Reserve noticed that the barrels inside the Montreal warehouse were empty. Over 20 people have been arrested in conjunction with the crime and two-thirds of the stolen syrup has been recovered. While "maple syrup heist" isn't a phrase we hear every day, the theft makes perfect sense once you understand that syrup goes for about $32 per gallon, or 13 times as much per unit as crude oil.
I've enjoyed a lot of the projects Gordon has produced, notably his documentaries and the television sitcom The Goldbergs. The real life yet too ridiculous plot seems like it could make a fun comedy feature.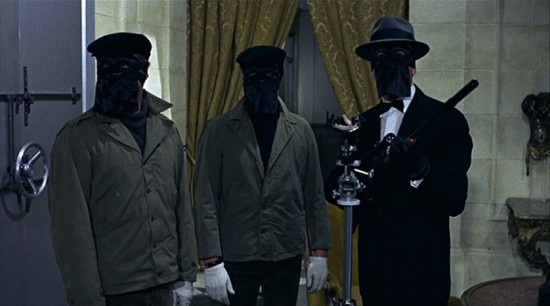 10. The Red Circle
Filmmaker John Woo is developing The Red Circle, a Hong Kong-set remake of Jean-Pierre Melville's classic 1970 neo-noir film Le Cercle Rouge.  Melville's Le Cercle Rouge followed an aristocratic thief who is released from prison the same day a murderer has escaped the custody of a police superintendent. The thief enlists the help of the murderer and an ex-police sharpshooter for a jewel heist that would rob his mob boss, who meanwhile is trying to catch them in the act. I've never seen the original film but I've heard its good.
Eastern Promises screenwriter Steven Knight wrote the script, which was first announced in 2007 but had many false starts. We know it is in development again.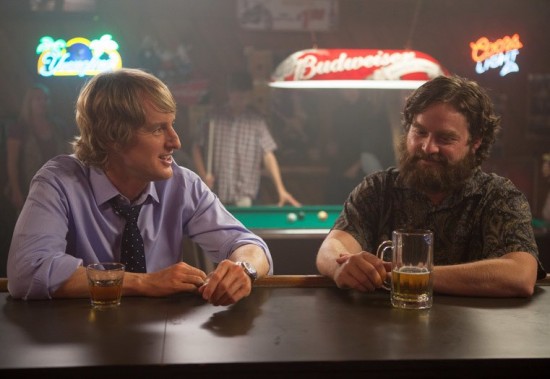 9. Masterminds
From Napoleon Dynamite director Jared Hess with a script by Observe and Report/Eastbound & Down duo Jody Hill and Danny McBride, Emily Spivey, Chris Bowman and Hubbel Palmer, comes a film based on the 1997 Loomis Fargo robbery in North Carolina in which an armored car driver / vault supervisor pulled off one of the biggest bank heists in American history, stealing $17.3 million in cash. Zach Galifianakis (who replaced Jim Carrey) plays the driver, while the film also stars Owen Wilson, Kristen Wiig and Jason Sudeikis. The film, originally titled Loomis Fargo, is already filmed and will be released by Relativity Media on August 14, 2015.
I'm always interested in seeing Hess' films even though he hasn't hit a home run since his 2004 Sundance mega hit Napoleon Dynamite. The story sounds like the perfect material for the quirky director, focusing on interesting characters in an unbelievable situation.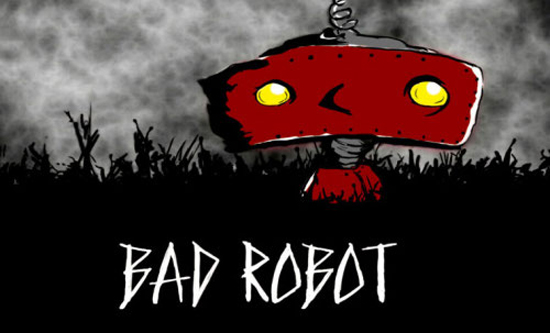 8. Untitled J.J. Abrams Diamond Heist Project
Academy Award-nominated Field of Dreams filmmaker Phil Alden Robinson is adapting Joshua Davis' Wired magazine article for Paramount and JJ Abrams' Bad Robot. The Wired magazine article "The Untold Story of the World's Biggest Diamond Heist" is about the true story of a small group of Italian thieves that pulled off an unprecedented diamond heist in Antwerp, Belgium in 2003. The crew busted its way through 10 layers of high-tech security to access a vault beneath the Antwerp Diamond Center filled with diamonds, gold and jewelry reported to be worth around $100 million. The loot was never recovered and the Wired Magazine article is the first time the group's ringleader, Leonardo Notarbartolo has talked about the heist.
I've actually read about this heist and it is very interesting and could make a great movie. This project was first announced in 2010, so we aren't sure if its still in development.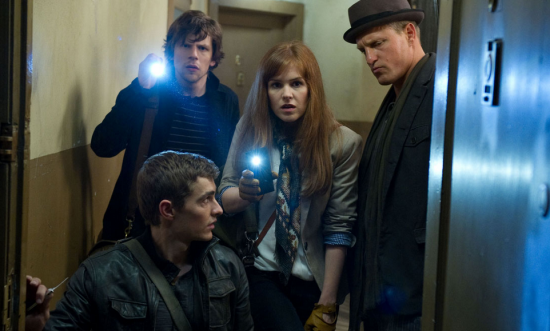 7. Now You See Me 2
Production has just begun on Lionsgate/Summit's Now You See Me sequel Now You See Me: The Second Act. The sequel to Louis Leterrier's 2013 magic heist film reunites the ensemble cast from the first film, which includes Mark Ruffalo alongside the four horseman Jesse Eisenberg, Woody Harrelson and Dave Franco, and also Morgan Freeman and Michael Caine. The screenplay by Pete Chiarelli and Ed Solomon will take place a year after characters outwitted the FBI and won the public's adulation, and will see the Four Horsemen resurface "only to find themselves face to face with a new enemy who enlists them to pull off their most dangerous heist yet." Daniel Radcliffe joins the act as Michael Caine's character's son Walter, and Lizzy Caplan (Showtime's Master of Sex) will play Lula, replacing Isla Fisher who is not returning for the sequel. Summit will release Now You See Me 2 in theaters on June 10, 2016.
As a magic geek, I enjoyed but didn't love the original film. I'm hoping director Jon M. Chu (Step Up series, GI Joe: Retaliation) will bring more magic to the sequel and we get away from Leterrier's cold style of the original.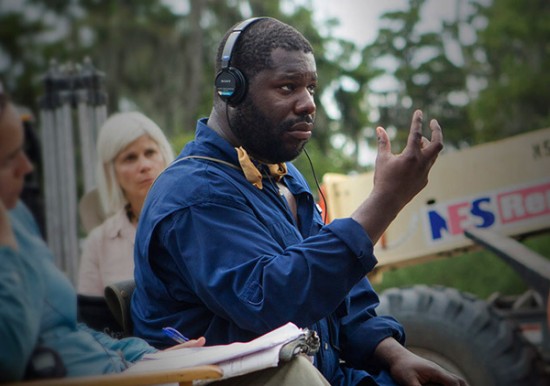 6. Widows12 Years A Slave/Hunger director Steve McQueen will write, direct and produce a heist thriller based on the 1980s British miniseries Widows. The original miniseries written by BAFTA award-winning writer Lynda La Plante told the story of four armed robbers who were killed during a robbery and their surviving widows who decide to come together to try to finish the failed job. This is a twist on The Boys From Belmont storyline featured lower on this list. I'm not a huge fan of McQueen's films, they feel very pretentious to me — but I've always enjoyed his long-take character-based filmmaking style and am interested to see what he will do with a genre film.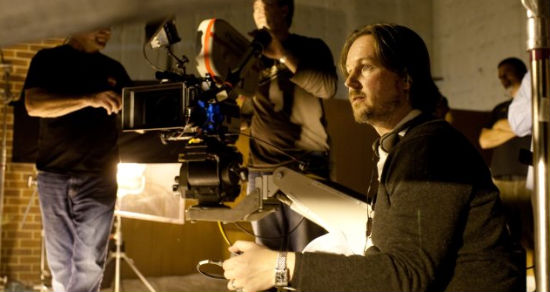 5. Matt Reeves ' Untitled Bank Heist FilmDawn of the Planet of the Apes director Matt Reeves is busy working on the next installment of the Planet of the Apes franchise, but the Cloverfield filmmaker is also working on an untitled bank heist thriller. The new film will be produced by Tobey Maguire and is based on a pitch by Matt Charman, whose Untitled Cold War project will be directed by Steven Spielberg and star Tom Hanks. No actors have been announced as the project is in early development. Charman conceived the idea for the movie several years ago with Matt Plouffe. Reeves found the project, and Fox scooped it up shortly thereafter. Plot details are being kept under wraps for now, though it is said to be in the vein of Heat and Dog Day Afternoon, which may hold some clues.
Like Christopher Nolan, Reeves seems to be on a mission to produce smart elevated movies for mass audiences. Reeves involvement is enough to get me excited in anything.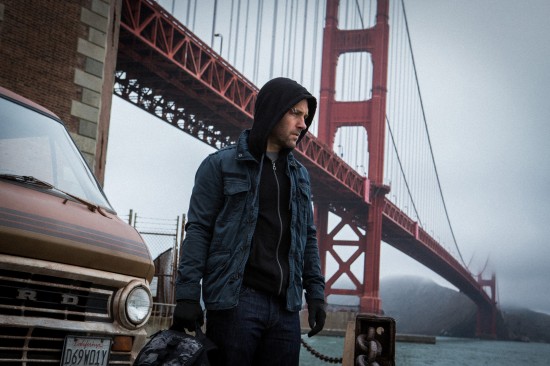 4. Ant-ManBring It On director Peyton Reed directs the last installment of Mavel Studio's Phase 2 films. Armed with a super-suit with the astonishing ability to shrink in scale but increase in strength, con-man Scott Lang (Paul Rudd) must embrace his inner hero and help his mentor, Dr. Hank Pym (Michael Douglas), plan and pull off a heist that will save the world.
Marvel has been on a roll and I've been very excited for Ant-Man since it was announced that Edgar Wright was developing the superhero for Marvel Studios.  I was very sad to see Wright leave the project weeks before production was set to begin, which has tempered my expectations a bit.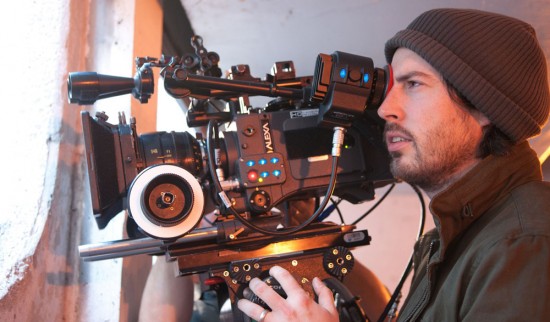 3. I Would Only Rob Banks for My FamilyUp In The Air writer/director Jason Reitman will return to his Juno/Thank You For Smoking home of Fox Searchlight to direct an adaptation of a Texas Monthly article by Skip Hollandsworth. The article, which was published in July, is about the true story of a Houston, Texas family that pulled off two heists before members were caught attempting a third. Father and structural engineer Scott Catt teamed with his 20-year-old son and 18-year-old daughter for the robberies. About A Boy/Fever Pitch/Wild novelist turned screenwriter Nick Hornby is working on the script.
I've been a fan of Reitman since his 2000 short film In God We Trust. His films have literally changed the direction of my life. His last two efforts, Labor Day and Men, Women and Children, were not well received by critics, but this story feels like it has a more tactile concept at its core. Reitman working with a screenwriter this time around and his return to Fox Searchlight possibly signals a return to form. Reitman knows how to capture the truth behind dysfunctional characters and this plot seems like a gold mine for him.
2. Crime of the Century
Following the viral hit of the short film Portal: No Escape, Universal Pictures and screenwriter-turned-producer Chris Morgan (Wanted, Fast Five, 47 Ronin) quickly acquired Dan Trachtenberg's time travel action heist film Crime of the Century. Trachtenberg had been actively developing the idea into a movie since the 2011 acquisition, with screenwriter Daniel Kunka (12 Rounds), but took a break to direct Bad Robot's mysterious film Valencia. The Conjuring spin-off Annabelle screenwriter Gary Dauberman has been working on the project. 
Not much is known about the project, but the story revolves around a high-octane heist with a science fiction twist: a group of thieves using time travel to pull off "the crime of the century." I know more about the story and lets just say this is just the tip of the iceberg — its an incredible concept, which is why Universal bought it almost entirely on the idea alone. As you know, I'm a time travel fanatic so its no surprise this idea has everything I want from a movie.
1. Star Wars Spin-Off #1
While it hasn't been officially announced, we have heard that the film scripted by Gary Whitta (The Book of Eli) and directed by Gareth Edwards (Godzilla, Monsters) will follow a group of bounty hunters who were hired to pull off a heist to steal the plans for the death star — think the Seven Samurai or Suicide Squad meets Ocean's Eleven in the world of Star Wars.
How many times have we written in this list "the biggest heist in American history" or "the biggest heist of all time"? This project is #1 on this list not only because it is about the biggest heist in the galaxy but because... yeah, Star Wars.  We don't know much more about the plot of this film, but the little that we do know has me very excited. I'm a big fan of Gareth Edwards' first two films and can't wait to see what he will do inside the Star Wars universe. 
Feedback
Which heist movie in development are you most excited about?