15 Directors Who Should Be Considered To Direct 'Star Trek 3'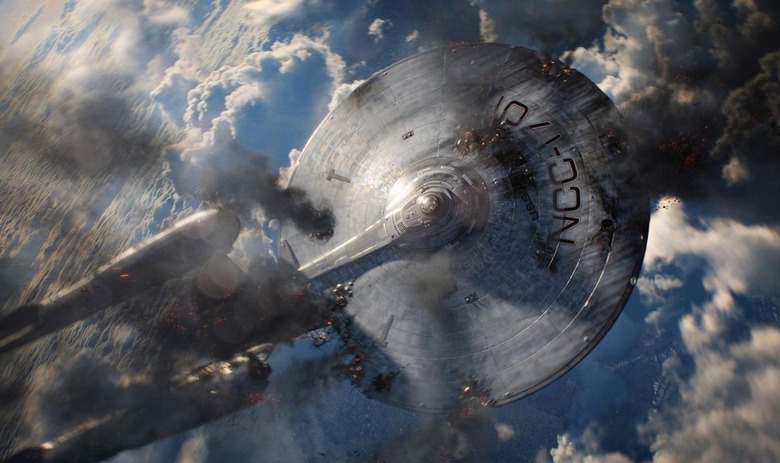 When the director of the first two Star Trek films went to another Star-oriented franchise, the world waited to hear who would direct the third new Star Trek film. Dozens of names were floated for Star Trek 3 and then Roberto Orci, a co-producer and writer on the first two films in the series, stepped into the seat. This was a controversial decision. Orci had never directed a film; fans were worried. Fast-forward a few months and Orci is out. He's still involved as a producer, but he won't be directing. The search is on once again on for another director.
As Paramount and Bad Robot frantically try and find someone to hit a planned Summer 2016 release date, we figured we'd help. We came up with 15 names who should, could, and actually might direct Star Trek 3. That means anyone who has an obvious film in the pike is out. Anyone who had passed is out and huge Hail Marys like Spielberg, Nolan or Scorsese are out. What's left is a half wish-list, half possible list of 15 names. Read our Star Trek 3 director ideas below.
Update: Just after we ran this, Deadline dropped a list of five people who supposedly represent the major studio picks for director. They are: Rupert Wyatt, Morten Tyldum, Daniel Espinosa, Justin Lin, and Duncan Jones. A couple of those names were already on our list of suggestions, which follows as originally presented.
The below list is alphabetical so no favoritism is given. Also, unless noted, none of these names have actually be reported as being in contention. This is just our personal picks. Lastly, we have to sneak in one extra just because. That extra, 16th name is...
J.J. Abrams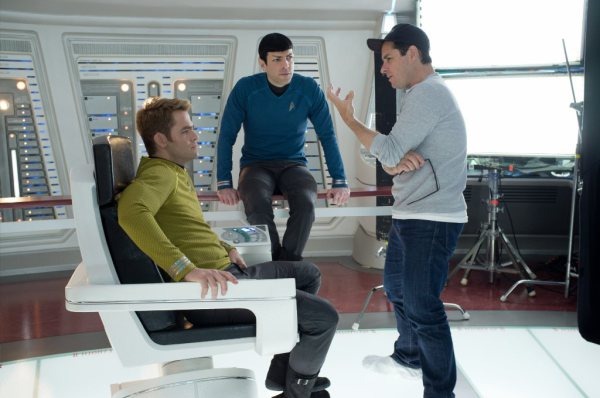 Resume: Star Trek, Star Trek Into Darkness, Star Wars: The Force AwakensWhy should they direct: Abrams directed the first two films in the series and he would obviously be the top choice, if he was available.Could they actually direct: Probably not but maybe. Abrams has finished production on The Force Awakens, which means the next year will be spent in an editing bay and approving effects shots. Hypothetically, he could do that from Vancouver where Star Trek 3 is shooting. Abrams' mentor and idol, Steven Spielberg, is known to make two movies at once, so Abrams could attempt it but I don't think Disney will allow it. Star Wars is just too important. Moving on to the real 15.
Darren Aronofsky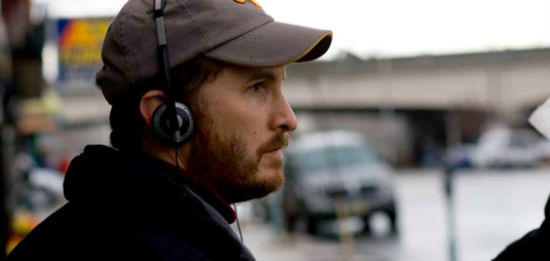 Resume: The Fountain, Black Swan, NoahWhy should they direct: Aronofsky has a wholly unique and exciting visual style. He loves sci-fi and made his last movie at Paramount. Plus, he's been trying to direct a franchise film for a while, from Batman to Wolverine. The bigger issue is, would an auteur like him be okay coming in this late in the game? That's doubtful.Could they actually direct: The director has yet to decide on his next directorial debut. In fact, it was thought he was going to direct The Good Nurse, but it was made clear he has not made that decision yet. It seems he's available.
Brad Bird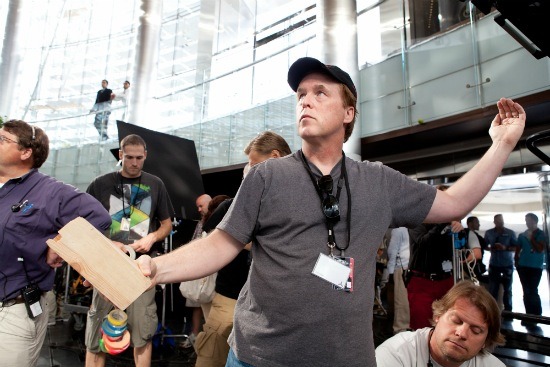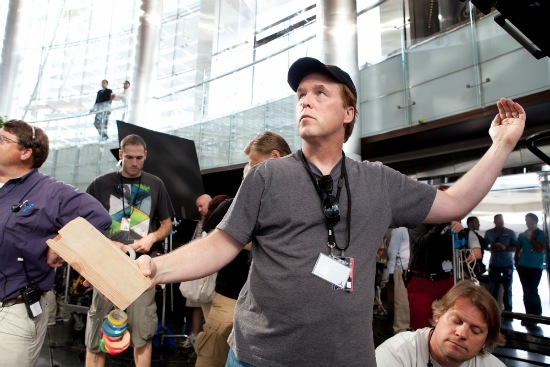 Resume: The Incredibles, Ratatouille, Mission: Impossible Ghost Protocol, TomorrowlandWhy should they direct: For Bird's last film, he stepped into an established franchise whose last film was directed by J.J. Abrams. Why not do it again? He obviously has a great relationship with Bad Robot as well as Paramount and just the right amount of geekiness and talent to make this movie very, very special.Could they actually direct: Bird's latest, Tomorrowland, opens in May which means it'll probably be completed in March. That would hypothetically mean he could jump right into Star Trek 3. Or he could complete Tomorrowland as he was starting Trek. It's a definite longshot though.
Joe Carnahan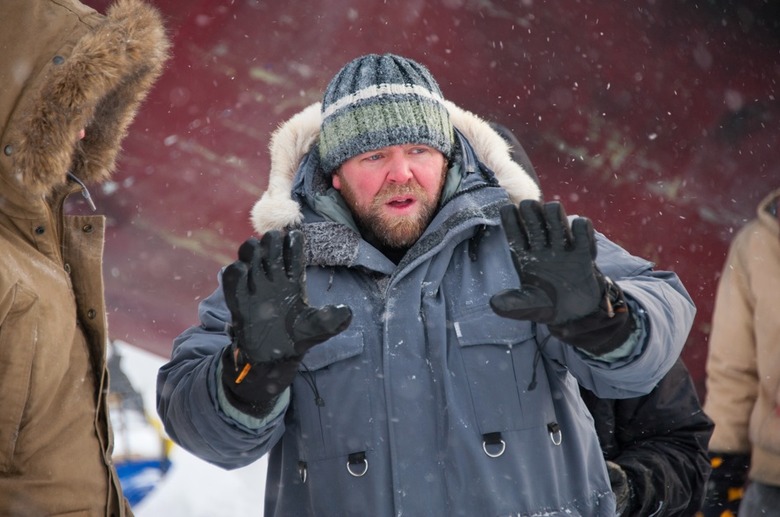 Resume: The A-Team, Smokin Aces, NarcWhy should they direct: Because a Joe Carnahan directed Star Trek movie would be absolutely insane. His kinetic style lends itself very well to the new world of Trek, plus we've never seen what he can do with a world like this. There's pretty much no way it wouldn't be great.Could they actually direct: Carnahan has a ton of movie he wants to make, but few that are actually happening anytime soon. It's why he's been doing a lot of TV recently. He actually does have a deal right now with Paramount to do a TV show base on Narc so there's a relationship there, but he might be too vocal and prideful to pick up the project this late in the game.
Ava DuVernay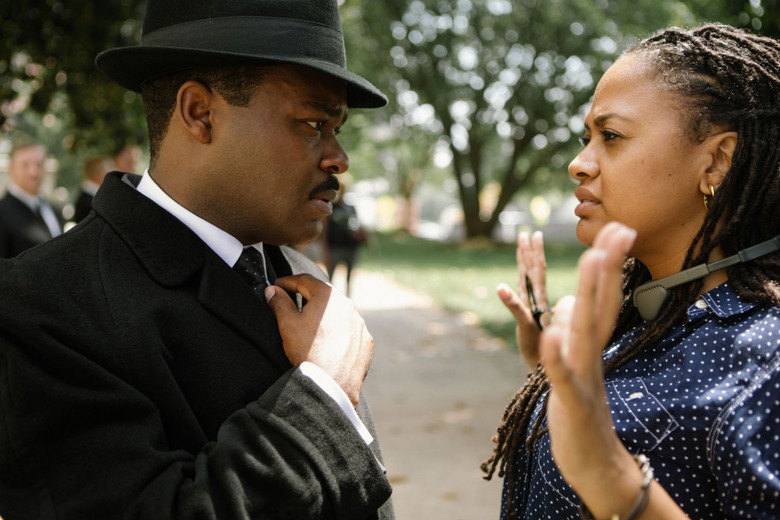 Resume: Selma, Middle of Nowhere, I Will FollowWhy should they direct: Selma is an outstanding movie that puts social concepts front and center, and does so through characters and their relationships to the world around them. Working with cinematographer Bradford Young (who also shot A Most Violent Year and Ain't Them Bodies Saints) DuVernay tells one part of MLK's story with an elegant visual approach, achieved on a tight schedule and with a relatively small budget. With a significant amount of money to play with, DuVernay could create a vision of Star Trek that might hold true to the series' most ambitious ideals.Could they actually direct: Ambitious ideals are great, but let's be honest: that's not what powers most tentpole films. And there's no indication that DuVernay has any interest in doing a film such as this; talking about Selma, she said that even that film seemed pretty far outside her core interests at first.
Anna Foerster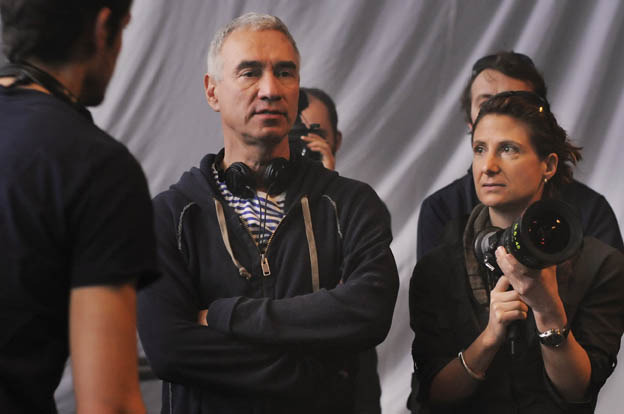 Resume: White House Down, Anonymous (as cinematographer), Godzilla, Independence Day (in VFX); Criminal Minds, Outlander (as director); The Day After Tomorrow, 10000 BC (as second unit director)Why should they direct: You'd think someone with a resume in VFX and cinematographer for many of Roland Emmerich's movies would be at the top of studio wish lists for a film like Star Trek 3, assuming that person was actively trying to direct. But gender remains an issue in Hollywood, which may be part of the reason we're just starting to hear Foerster's name connected to big features now. She's got 20 years of experience on exactly this sort of film, and her recent Outlander episodes have been well-received. No matter the project, we're excited to see what movie she makes.Could they actually direct: Foerster was just attached to make Source Code 2, and is connected to a film called Secret Hunter. We don't know what shape either of those projects are really in, so simple logistics could prevent any other feature attachments now.
Jonathan Frakes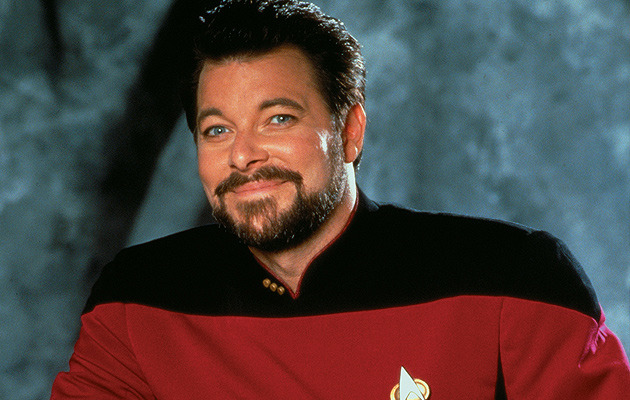 Resume: Star Trek: The Next Generation, Star Trek: First Contact, Star Trek: InsurrectionWhy should they direct: Frakes is the fan's choice and has already made it public he's campaigning for the job. He knows the world of Star Trek and what it means to the fans. He'd be making the movie with them in mind.Could they actually direct: Frakes keeps busy as a director but he's made it clear he'd drop absolutely everything to do this. The bigger question is if Paramount would trust a man who hasn't directed a studio feature in a decade.
Cary Fukunaga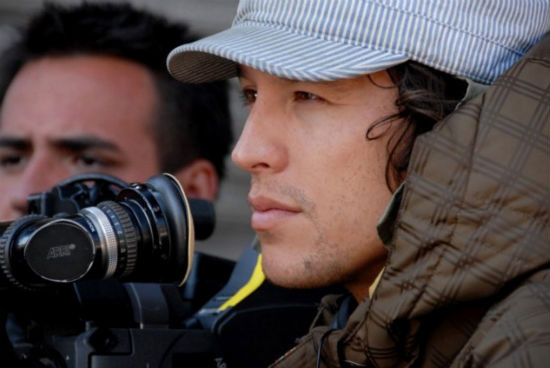 Resume: Jane Eyre, Sin Hombre, True DetectiveWhy should they direct: Ever since True Detective season one ended, Fukunaga became the hottest director in Hollywood. His visual language is so interesting, his ability to draw out emotional performances wonderful, and he's been looking to make a big splash. This would 100% be that.Could they actually direct: His latest, Beasts of No Nation, is either done or close to being done. The big rumor is that he's going to film Stephen King's It over the summer – which would mean he couldn't do this – so I have a feeling he's out. But you can almost guarantee Paramount thought about him.
Antoine Fuqua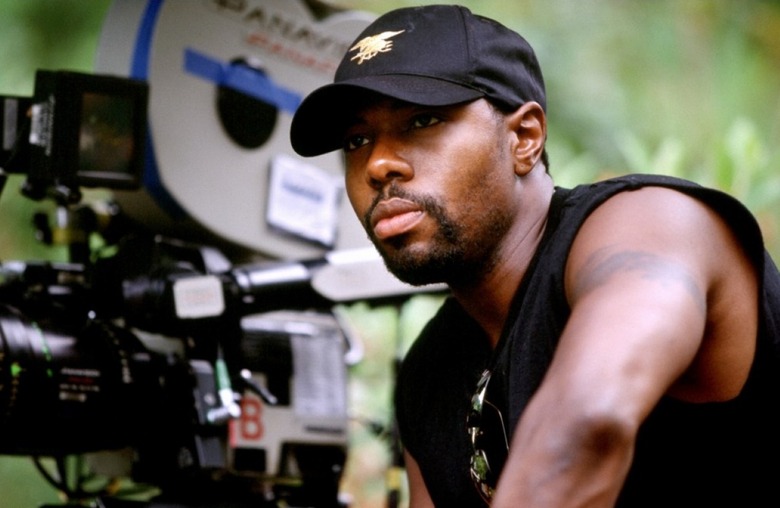 Resume: Training Day, Olympus Has Fallen, The EqualizerWhy should they direct: Fuqua just makes things work. He takes scrips and ideas that you have no interest in and makes them truly special. He's got an adaptable style that could be very cool in the world of Trek too.Could they actually direct: Odds are, even if Fuqua was in the mix, he'd be a little too busy. He's currently finishing the boxing drama Southpaw for a 2015 release and then has a ton of projects that could happen after that. The odds on favorite being the Magnificent Seven which has already been casting. That pretty much knocks him out.
Joe Johnston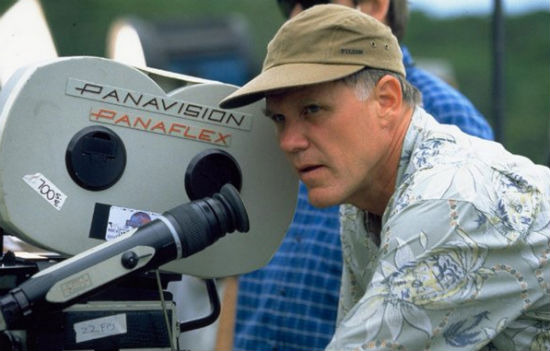 Resume: Jurassic Park III, Captain America: The First Avenger, Star Wars TrilogyWhy should they direct: Johnston knows have to make a great franchise movie. Period. He's got a stellar resume and a solid ability to jump into a world that's already been created and make it familiar yet unique. He's also great at creating a sense of wonder with memorable characters. That's what Star Trek is all about.Could they actually direct: As far as we know, Johnston doesn't have a feature in his immediate future. There is a pilot called Lumen but the time frame for that is currently unknown. He's most likely available but probably not as "sexy" a choice as you'd think Paramount wants for this huge tentpole.
Justin Lin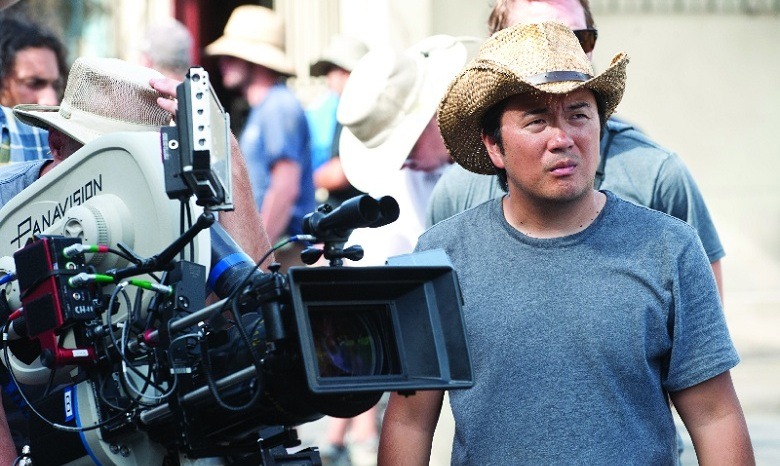 Resume: Fast and Furious 3-6Why should they direct: Lin knows big action, he know franchises and he knows how to top something that was seemingly unbeatable. He's great at upping the ante, which is exactly what Star Trek 3 needs to do. He also infuses fun into every shot of his films.Could they actually direct: Lin is currently working on the second season of True Detective, but he's only doing that for a few episodes. After that, he's attached to a bunch of different movies, including possibly a return to the Fast franchise, so it's doubtful he's available.
Lesli Linka Glatter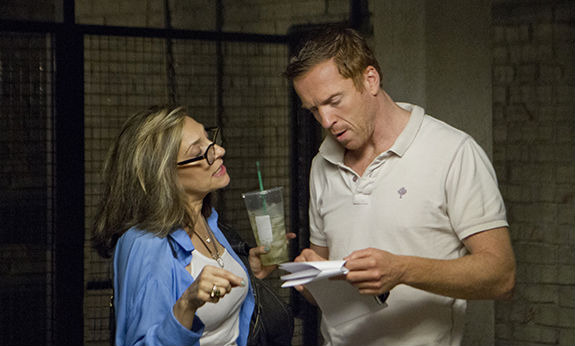 Resume: Amazing Stories, Twin Peaks, The West Wing, ER, Mad Men, Homeland (as director and exec producer), The Leftovers (as director and co-exec producer)Why should they direct: Do you love any of the major dramatic TV series from the past 20 years? If so, you've seen the work of Lesli Linka Glatter, who put her stamp on Twin Peaks and has directed significant episodes of many other television series. She can work fast on a tight budget and not lose sight of character and story concerns that go beyond the immediate questions at hand. There's no reason at all to think she couldn't knock Trek out of the galaxy.Could they actually direct: Glatter has a great TV career, and she may not be interested in features, especially if she's carrying on with Season 2 of The Leftovers.
Julius Onah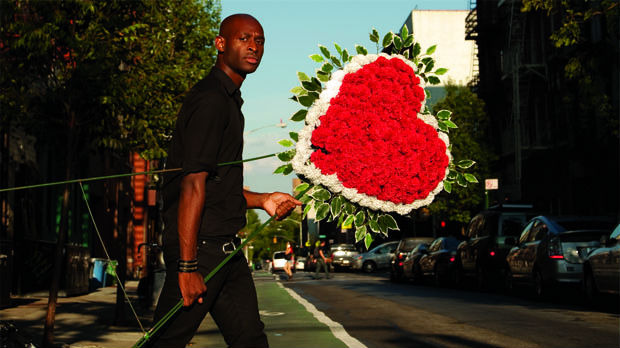 Resume: Upcoming Warner Bros. film Brilliance and Bad Robot's God ParticleWhy should they direct: One of the people who'll have a lot to say on this decision is producer J.J. Abrams and Abrams loves Julius Onah. A director of multiple impressive shorts, Onah is already set up to make one Bad Robot movie and has that kind of fresh eye/low salary expectations that Hollywood love.Could they actually direct: Onah was looking set to direct the sci-fi film Brilliance at Warner Bros., but his star – Jared Leto –  was just cast as The Joker in Suicide Squad. What does that mean for that film? If it's delayed, he could have a year or two free. We just don't know yet.
Dean Parisot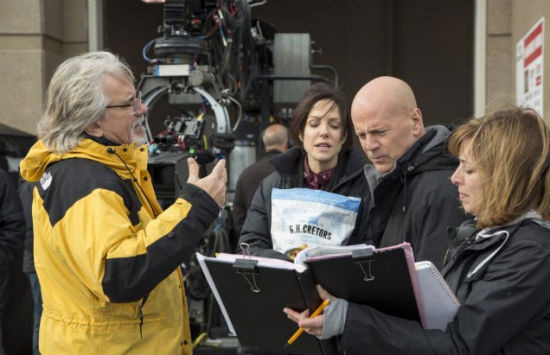 Resume: Galaxy Quest, Red 2Why should they direct: Imagine if the director of Galaxy Quest, arguably one of the best Star Trek movies ever, actually directed a Star Trek movie. That would be amazing. He's obviously a fan of the world and has an understanding of what it takes to blend all the different tones that makes a great Star Trek movie.Could they actually direct: Parisot is attached to a few things, but nothing seems 100% set in stone just yet. That means he's hypothetically available and after doing another franchise sequel as his last movie, you think he'd be interested if contacted.
Edgar Wright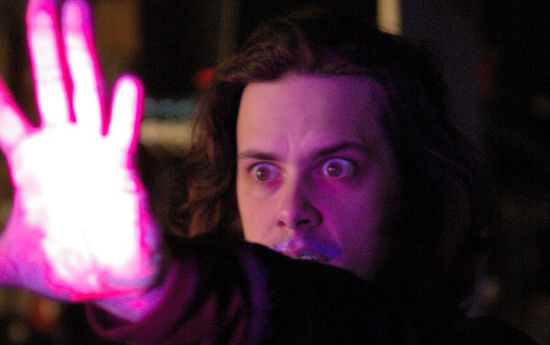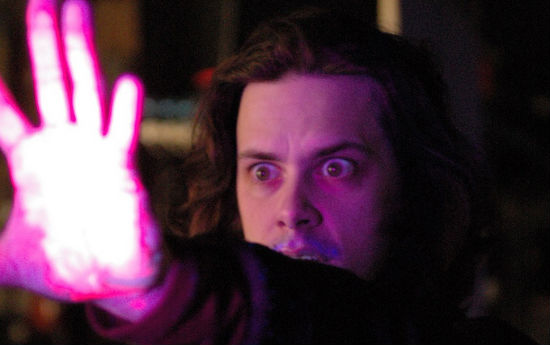 Resume: Shaun of the Dead, Scott Pilgrim vs. The World, The World's EndWhy should they direct: An Edgar Wright directed Star Trek movie would be just about the greatest thing ever. Plus, we know his name was mentioned when the news of Orci leaving first broke. He's got all the tools one would need to make this movie great and, if hired, would alleviate any trepidations fans have about the film.Could they actually direct: Wright hasn't come out and publicly said whether or not he's interested in the film, but his Twitter has shown that he recently has been in multiple cities where movies are regularly made these days: Cleveland, New Orleans, etc. Odds are that means he's already location scouting his next project, so he's probably out.
Rupert Wyatt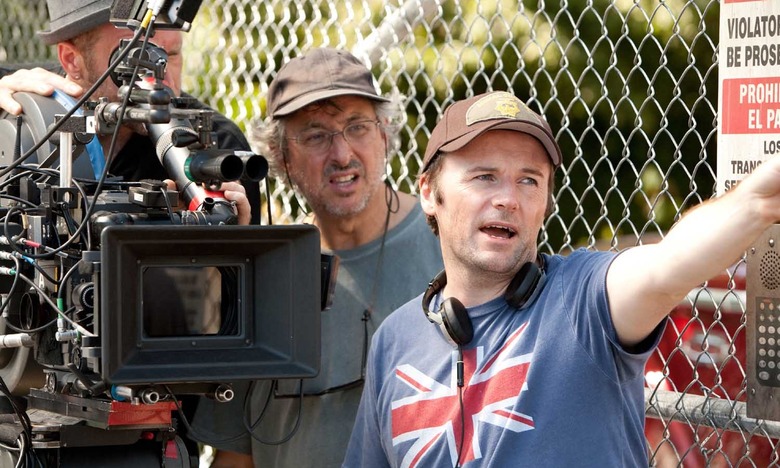 Resume: Rise of the Planet of the Apes, The Gambler, The EscapistWhy should they direct: Wyatt was one of the names mentioned before Orci took the gig and Abrams likes him very much. He's got a knack for great visuals yes, but also a real focusing on story and character. He's also expressed a desire to make a sci-fi movie in the past so, this could fit.Could they actually direct: Wyatt is just about to release his latest film, The Gambler, and doesn't have a new project immediately set. That means he could be down if Paramount and Bad Robot come calling.
Obviously, these are just a few of the names possible. Who do you think is missing from this list? Let us know below.