Star Wars Bits: Oscar Isaac Talks 'Force Awakens' Prep; Andy Serkis' Character, George Lucas, Star Wars #1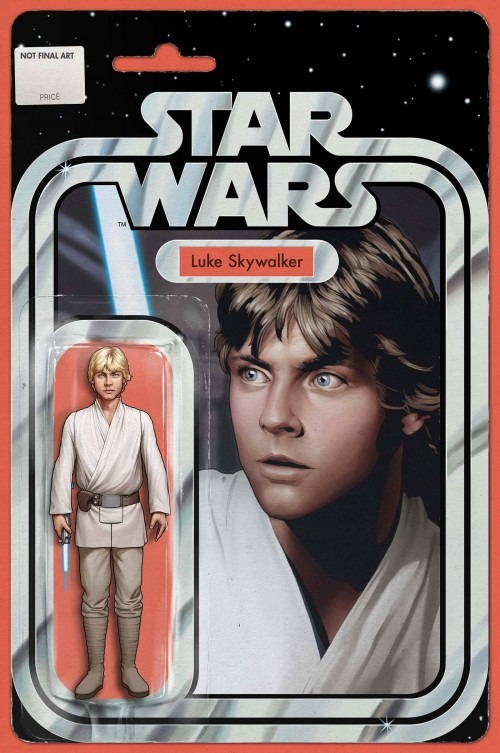 Oscar Isaac continues to offer up awesome stories from The Force Awakens. Below, read about those as well as these interesting Star Wars Bits.
Oscar Isaac talks flying an X-Wing, practical effects and more in Star Wars: The Force Awakens.
New details surface about Andy Serkis' Force Awakens' character.
Serkis was pleasantly surprised by the reaction to the trailer.
iTunes may have mistakenly identified the hooded figure in The Force Awakens trailer.
Joel Edgerton will bet you $50 he knows the identity of the same character.
In 2008, George Lucas said there would never be a Sequel Trilogy
Learn how to 3D print your own triple lightsaber.
Marvel's Star Wars #1 is going to set some sales records, plus see the best variant cover yet.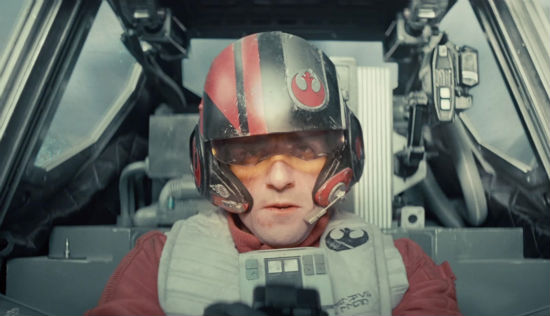 Oscar Isaac spoke to IGN about the Star Wars: The Force Awakens trailer and, specifically, his shot flying an X-Wing:
I did a little bit on a simulator, just for a day, but ultimately it was more about my imagination. I remember some of my prep was getting a little ship and just playing in my room with it and thinking about the things I used to say when I was doing that.
That's awesome. More awesome, before shooting, Harrison Ford told him he'd take the actor up to go real flying at anytime. It never happened but I wonder if the fact they were hanging out and talking about this kind of prep suggests they have close roles together in the film.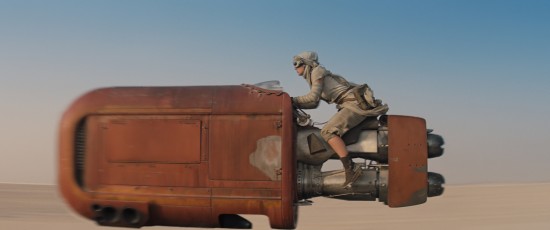 Finally, he also talked about the tone of the film and it's all good news:
If you watch Harrison Ford in [the originals], he doesn't give a f***, you know? [Laughs] He's just being a real person. He's funny. You can even hear little ad-libs and things like that... [It's similar on this film]. There's less of a formality, I think. I think the biggest thing, the most important part of the story, is the emotional aspect of it. I think that's what most of us were keyed into: 'What is the emotion of the thing?' The spectacle is secondary to that.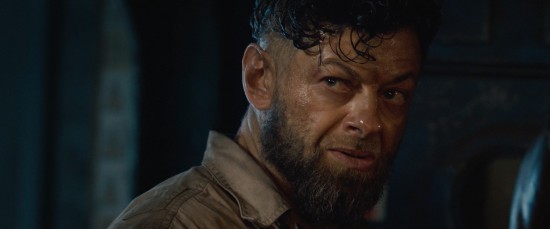 Star Wars Underworld has been doing some digging and they think they've identified the name and purpose of Andy Serkis' character. They claim he's referred to as "Uber," but that could be a code name. The other claims – including a physical description – are a bit more spoilery so we'll let you go to the site and read them. But it sounds very much in line with what we've been hearing.
Speaking of hearing, Andy Serkis himself obviously won't say who he is, but he did say how surprised and delighted he was over the huge response to The Force Awakens trailer.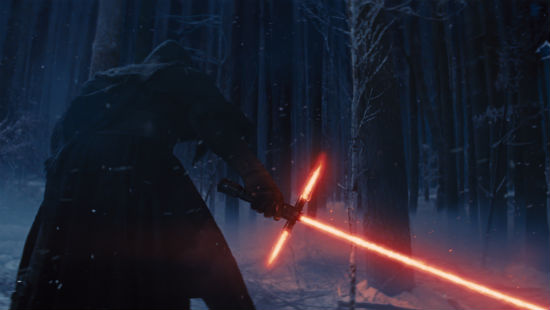 Another mystery stemming from the trailer is the identity of the character with the red lightsaber (above). Well, Star Wars 7 News noticed that the iTunes description of the trailer lists five actors, four of which are confirmed in the trailer – John Boyega, Daisy Ridley, Oscar Isaac and Andy Serkis. The other name? Adam Driver. Pretty interesting.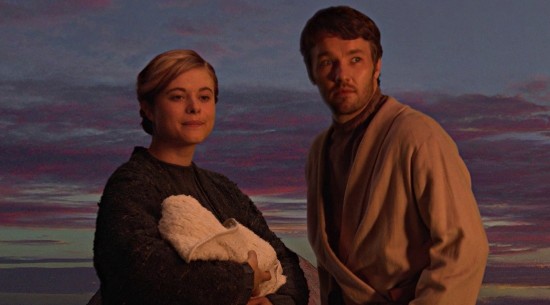 One person who agrees with that sentiment is Joel Edgerton. The actor has nothing to do with The Force Awakens, but did play a young Owen Lars in the prequels and told GQ Magazine he'll bet $50 it's Adam Driver under the hood holding the red lightsaber.
This is funny, in an old Total Film interview (via Screenrant), George Lucas said this in 2008:
I've left pretty explicit instructions for there not to be any more features. There will definitely be no 'Episodes VII-IX'. That's because there isn't any story. I mean, I never thought of anything! The 'Star Wars' story is really the tragedy of Darth Vader. That is the story."
Classic Lucas, as we know he actually did leave some thoughts on what to do for more movies when he sold the company four years later.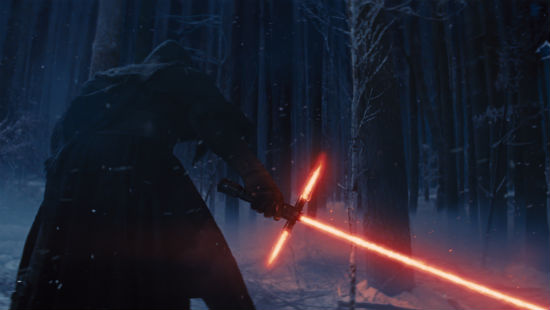 Where ever you stand on the new lightsaber, it's definitely something that'll have plenty of toys and collectibles made of it. But, thanks to the Mary Sue, you can be the first person to have it as they've found a video of someone showing how to 3D print the new Force Awakens lightsaber:
It's unconfirmed at the moment (and, frankly, a little confusing) but Comic Book.com says Marvel will sell a million copies of Star Wars #1 when it hits newsstands early next year. I know there are presales and things of that nature, but that would make it the best selling comic book issue in two decades, so it seems like a huge claim to make six weeks away from release.
What Marvel and Star Wars did do in regards to Star Wars #1 was release this awesome new look at a variant cover of the issue and a bunch of panels from the issue. You can see those at this link, and here's the cover via Comic Book Resources.