'Mozart In The Jungle' Trailer: Check Out Roman Coppola's New Amazon Series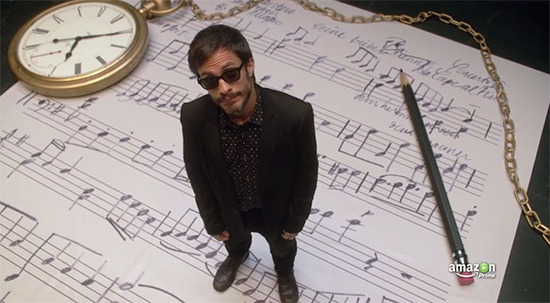 The current season of Amazon original shows offers up another debut series later this month, when Mozart in the Jungle begins streaming on Amazon Prime. The show, from creators Paul Weitz, Roman Coppola, Jason Schwartzman and Alex Timbers, adapts the memoir by Blair Tindell. The story follows dynamic young conductor Rodrigo (Gael Garcia Bernal) as he shakes up a major New York City symphony orchestra. Rodrigo has a nonconformist style and a demanding approach to conducting... and he also seems to have conversations with Mozart. There's more than that — some sex, some power struggles, and potential new personalities as Rodrigo cleans house in the orchestra — all of which is shown to some degree in this Mozart in the Jungle trailer.
The first season of Mozart in the Jungle will be available to stream via Amazon Prime on December 23. Trailer via YouTube.
Sex, drugs–and classical music–what happens behind the curtains at the symphony can be just as captivating as what happens on stage. Created by Paul Weitz (About A Boy), Roman Coppola (The Darjeeling Limited), Jason Schwartzman (Moonrise Kingdom) and Alex Timbers (Peter and the Starcatcher).