WTF: A 'Dear Zachary' TV Show Is In The Works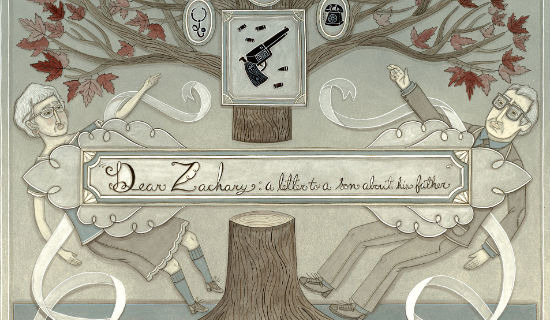 There's little doubt Dear Zachary is one of the most heartbreaking films every made. The 2008 documentary by Kurt Kuenne started innocently enough as the director tried to make a movie about his deceased friend for his yet-to-be-born son. But as the story unfolded, reality turned into a nightmare for the child, his family and, to a lesser extent, anyone who watched it. Dear Zachary was so powerful and upsetting, it ended up having an effect on political issues in Canada. It's currently available to stream on Netflix and I can't recommend it highly enough. Just don't forget the tissues.
Well in yet another weird twist of fate for the film, the director has now sold the rights to Universal Cable Productions to develop it as a miniseries. Read more about the Dear Zachary TV show below.
Deadline first reported the news of Dear Zachary TV show. But, before you pass immediately judgement on it, here's what Kuenne himself said about it:
For six years, I've turned down overtures to dramatize this story because I didn't think such a production needed to exist, but the number of people who've written me to say this story changed their life made me realize that bringing it to a wider audience might do a lot of good, as long as the story was told with humanity, dignity and honesty. I look forward to working with Universal Cable Productions along with Aaron Kaplan and Sean Perrone to produce an artful dramatization of the a highest quality.
That is a fair point. A miniseries, no matter where it ends up airing, will expose the story to more people who may not want to watch a documentary. And it will almost certainly drive more people to watch the original documentary, which isn't a bad thing either.
There's no word on a timeline for this but Sean Perrone, Aaron Kaplan and Josh Braun are executive producing with Kuenne acting as a consultant and EP. They're currently looking for writers.
Do you think a Dear Zachary TV show is a good idea, simply for the reason it'll expose more people to the original story?