Imogen Poots And Luke Wilson In Cameron Crowe's Showtime Pilot 'Roadies'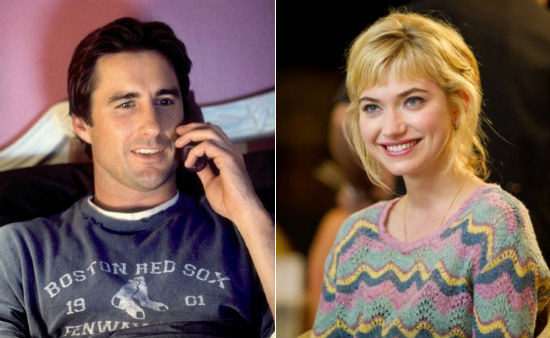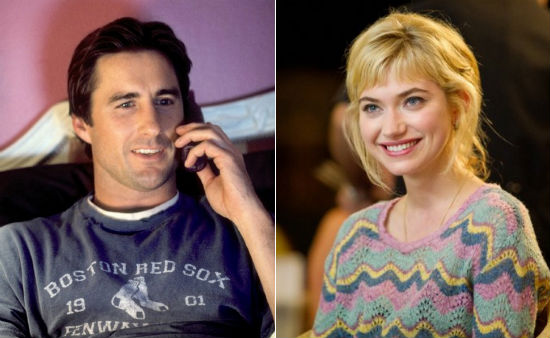 When Cameron Crowe and J.J. Abrams team up for a TV show, it's pretty obvious lots of people are going to be interested. Not just in watching it though, but taking part in it too. Well, Crowe and Abrams are both executive producing a new Showtime pilot called Roadies and the first two actors have just come on board: Luke Wilson and Imogen Poots. Read more about the Roadies casting below.
The Wrap broke the news of the actors joining the show. However, there's no word on exactly what roll each will have.
When the show was first announced, Crowe said the following about it:
J.J. and I have been talking about it for some time. We're fans of crews, those workers up on the rigging towers, or walking feverishly with eight phones on their belt. Those quietly devoted people live huge lives, they're often the real keepers of the flame.
You've seen some of that in Crowe's Almost Famous, so I'd hope for a vibe like that. Wilson and Poots are both actors who really do laid back and cool very well. You may have seen them recently in The Skeleton Twins and Need for Speed recently. In each of those roles, the actors play kind of aloof characters who actually have their stuff together on the inside. That seems very much like a roadie. Stereotypically, they're kind of flighty but in reality, they've running the whole show. I love this casting.
There's no word on when the show will go in front of cameras. But if the one hour pilot is good and Showtime decides to move forward, Roadies will become a half hour weekly show.
I don't have Showtime right now but if this gets picked up, I might have to subscribe. How can you say "No" to a Cameron Crowe/J.J. Abrams pilot starring Imogen Poots and Luke Wilson?