'Walking Dead' Spinoff Casts Cliff Curtis As Male Lead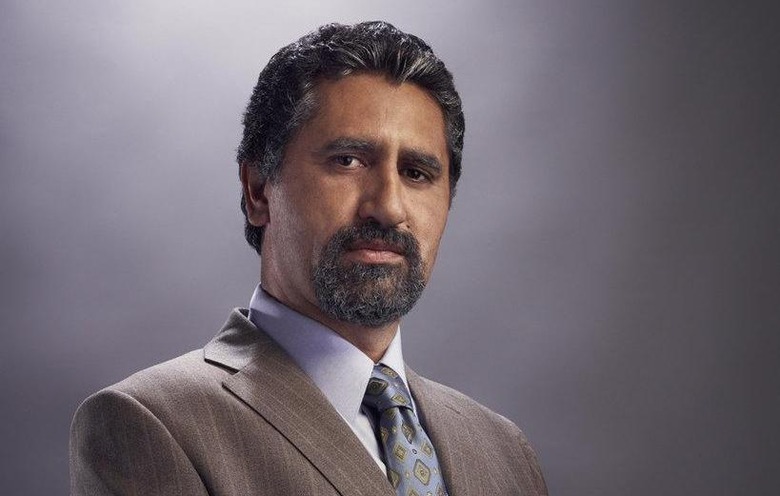 AMC's The Walking Dead spinoff has just found its male lead. Cliff Curtis, last seen in the Fox drama Gang Related, will play divorced dad Sean Cabrera. He joins Frank Dillane and Alycia Debnam Carey, who were cast earlier this week. Hit the jump for more details on the Walking Dead spinoff Cliff Curtis casting. 
THR reports the Walking Dead spinoff, which is currently going by the title Cobalt, will follow the beginning of the zombie outbreak. Curtis will play male lead Sean Cabrera, a local teacher described as "a good man trying to do right by everyone in his life."
Producers are still testing actresses for the female lead role of Nancy Tomkins, a guidance counselor who works at the school with Sean. Anna Torv was reportedly among those who were considered, but she's no longer in the mix.
Other series regulars include Nancy's screwup teenage son Nick (Dillane) and Nancy's ambitious daughter Ashley (Debnam Carey). Still remaining to be cast are Cody, Sean's angry teenage son, and Nancy, Cody's mom and Sean's ex-wife.
Although AMC has only given a pilot order to the Walking Dead spinoff at this point, it's considered very likely to get picked up to series. The Walking Dead remains a massive hit for AMC. Its Season 5 winter finale attracted some 14.8 million viewers. And there's been a nice uptick in critical praise lately, too.
The new show is created by Robert Kirkman, who wrote the comic book series, and David Erickson, who will also serve as showrunner. Adam Davidson is directing the pilot. Gale Ann Hurd and David Alpert will also executive produce.
In addition to Fox's short-lived Gang Related, Curtis has also appeared in Missing, Body of Proof, and Trauma. His big-screen roles include Live Free or Die Hard, Training Day, and Three Kings.
Shooting on the Walking Dead spinoff a.k.a. Cobalt is scheduled to begin this month. We'll be keeping an eye out for more casting updates in the coming weeks.