'While We're Young' Trailer: Noah Baumbach Does Middle Age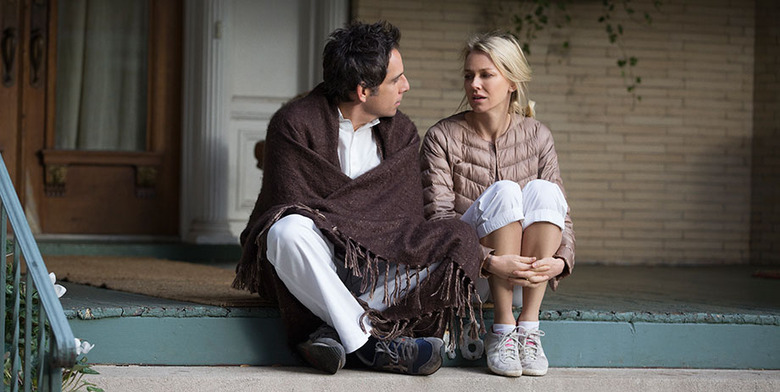 If Noah Baumbach's last film, Frances Ha, was a pitch-perfect examination of young adulthood, his next one, While We're Young, looks like an equally astute look at middle adulthood. Ben Stiller and Naomi Watts star as a 40something married couple who befriend a 20something hipster couple (played by Adam Driver and Amanda Seyfried). Watch the first While We're Young trailer after the jump.
A24 posted the While We're Young trailer on YouTube.
As usual, Driver steals the scene every time he appears in this trailer. Even when he isn't doing much of anything at all. Let's hope Star Wars Episode VII doesn't make him too big to keep starring in smaller films like this.
Josh (Stiller) and Cornelia (Watts) are clearly stuck in a weird stage. They don't feel quite old, even as their friends (including one played by former Beastie Boy Adam Horovitz) are having kids. Josh is in creative limbo as well, having spent the past ten years editing a single documentary.
It's not hard to see why the attentions of Jamie (Driver), himself an aspiring documentarian, would flatter and reinvigorate Josh. But Josh isn't really young, either, no matter how energized Jamie makes him feel. He can't even go for a bike ride without his arthritis kicking in. Charles Grodin also figures into the story as a member of an even older generation — he's Cornelia's dad and Josh's former mentor.
While We're Young was warmly received when it debuted at TIFF last year. The Huffington Post deemed While We're Young the best film of the festival and The Guardian called it "almost perfect." Screen Crush predicted it would be his most "commercially viable" yet, adding, "it's still a Baumbach film – just looser and even funnier than they usually are. I don't know, it's almost like, in his mid-40s, Baumbach has learned to have a little fun."
While We're Young lands in theaters March 27, 2015.