'The Crow' May Have Lost Luke Evans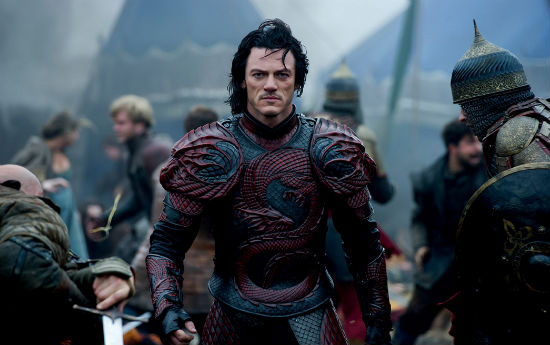 The Crow reboot got a new director yesterday, with Corin Hardy signing on to replace F. Javier Gutiérrez. Now it looks like the project may need a new star as well.
Asked whether The Crow was still moving ahead, Luke Evans responded, "It's not, no." Evans had been attached to the project since last year. Hit the jump for more on The Crow Luke Evans exit. 
Den of Geek got the opportunity to ask Evans for an update on The Crow, but the answer they got was not very optimistic. "It's not [progressing], no," said the actor. "No, at the minute The Crow is not, not for me, I think it's a little... I mean I'm sure it's going to go ahead at some point, but I have other projects that are greenlit and ready to go and projects that I'm very interested in and you know, I can't wait much longer!"
Evans' departure would be another big blow to the project, which has gone through several talents already. Mark Wahlberg and then Bradley Cooper were attached to star early on, and James McAvoy and Tom Hiddleston were eyed before Evans eventually won the part.
The situation behind the camera hasn't been any more stable. Stephen Norrington was supposed to direct, and then Juan Carlos Fresnadillo. Gutiérrez signed on in early 2012. While he's no longer helming, he remains on board as an executive producer.
It's tough to blame Evans for wanting out. The Crow has been slow to come together and as he points out, he can't wait around forever. Meanwhile, Evans has plenty of other work to keep him busy. He's about to start shooting Ben Wheatley's Free Fire (he also had a part in Wheatley's High-Rise, due out next year), and may be wanted back for a Dracula Untold sequel.
Moreover, Evans was never 100% locked in for The Crow. Though he'd been linked to the role for months and had started talking about it to the press, producer Ed Pressman was stressing as recently as this fall that no casting was confirmed yet.
Hardy will direct The Crow from a script by Cliff Dorfman. James O'Barr, who created the original comic, will serve as creative consultant. According to him, Gutiérrez's plan was to make a "literally page-for-page adaptation" of the book, but we'll see if that's changed now that Hardy is in charge.
Production is expected to begin in spring 2015, or at least it was before the recent director and lead actor shake-ups.