'Top Five' Red Band Trailer: The Chris Rock Comedy, Uncensored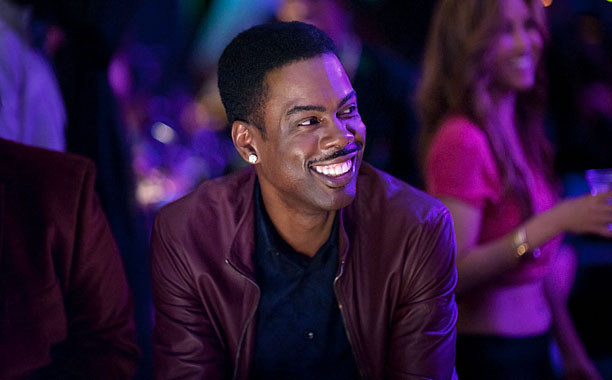 Chris Rock is back in full force right now. His new movie, Top Five, which he wrote, directed, and stars in, opens in a couple weeks. And he also wrote an incredible essay for THR on what it's like to be black in the Hollywood system. Read that link, then come back here to watch the Top Five red-band trailer. This edit has a lot of cursing and a great scene with Kevin Hart alluded to in the essay, but it doesn't give away the movie's funniest scene. (Be thankful for that, as the funniest bit is also one of the more unexpected moments.)Top Five also stars Rosario Dawson, J.B. Smoove, Gabrielle Union, Tracy Morgan, Cedric the Entertainer, Kevin Hart, Jerry Seinfeld, Adam Sandler, Whoopi Goldberg, Sherri Shepherd, Jay Pharoah, Anders Holm, and Michael Che.Top Five opens on December 12. Trailer via Clevver Movies.
Pulsing with the rhythm of his greatest stand-up, Chris Rock's TOP FIVE takes things to the next level, reveling in the high and the low, and blending a star-studded comedic romp with an irresistible romance. TOP FIVE digs under the surface of show business, politics, rap, and the exigencies of being black and famous today—holding it all up to the light in the way only Chris Rock can. Mingling echoes of Woody Allen and Dick Gregory with the energy of Kanye West and Jay Z, TOP FIVE is an original and radically new kind of American movie. Written, directed by, and starring Chris Rock, TOP FIVE tells the story of New York City comedian-turned-film star Andre Allen, whose unexpected encounter with a journalist (Rosario Dawson) forces him to confront the comedy career—and the past—that he's left behind.