This Week In Trailers: Chameleon, The Search For General Tso, Match, The Other Man: F.W. De Klerk And The End Of Apartheid, NASH: The Documentary, Black Mirror/White Christmas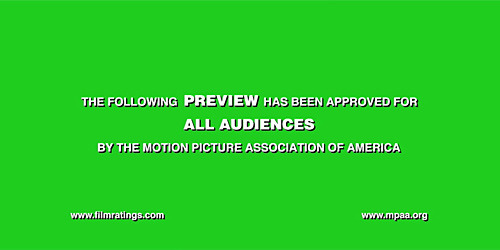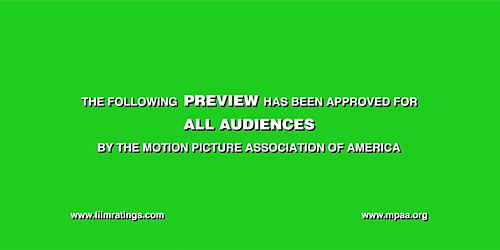 Trailers are an under-appreciated art form insofar that many times they're seen as vehicles for showing footage, explaining films away, or showing their hand about what moviegoers can expect. Foreign, domestic, independent, big budget: What better way to hone your skills as a thoughtful moviegoer than by deconstructing these little pieces of advertising? This week we don our nut cutters, headbands and knee high socks and pay homage to one of basketball's greats, get serious about our nation's racial divide by way of South Africa, find out the origins of one of the world's greatest take out dishes, find Professor X giving the performance of a lifetime, we try not to get killed by reporting on the news, and Chris asks the audience if a binge watch of Black Mirror would be a good idea.NASH: The Documentary Trailer
It shouldn't be any surprise to anyone but I'm homogeneously ill-equipped to be a man in mainstream popular culture.
I don't know how to take care of my house, my car, I can't fix anything, I can't hang a picture, I don't care for spending any great length of time on a golf course, I'm thankful I have all girls because I sure as hell wouldn't know what to do with a boy, and I'm probably the worst person you'll ever talk to at a party about anything related to sports. With the exception of baseball, I haven't a clue how many people are allowed on the field of play at any one time and whenever anyone on ESPN starts talking strategy, positions, players, whatever, it might as well be like that moment in Weird Science when mom tries to explain to dad that he has a son named Gary. No clue, no frame of reference, whatsoever.
That said, I'm stoked to see this.
One thing that I can find common ground with sports enthusiasts is, oddly enough, ESPN's 30 for 30 or any number of their films. Directors Michael Hamilton and Corey Ogilvie here seem to have that touch in being able to bridge the divide between the things that make dudes talk emphatically about players and the more clueless, like me, who just want to be inspired or listen to a compelling story. This is why Hard Knocks is one of my favorite programs on television. I could care less about the sport and this trailer hones in on that. I'm sure it will get all kinds of complex, and I can respect that, but the trailer is that bright, silver hook that ought to try and catch as much of us as it can. What's more, we have a veritable who's who that wax poetic on Nash which includes Doug Ellin, Ron Howard, Owen Wilson, Andy Garcia, and more. The journey we take here is a gentle one and understands not all of us are as familiar with Steve Nash's accomplishments. The trailer a great reminder that the difference between what makes a good sports film great is being able to communicate the power of a player in a language that suits everyone. The Other Man: F.W. de Klerk and the End of Apartheid Trailer
With the events in Ferguson and, this week, in New York City this documentary couldn't be more appropriate for discussion.
When you watch this trailer for director Nicolas Rossier's retrospective on the life and political career of the very last head of state of the Apartheid regime. What's fortuitous about this trailer is not that the subject matter is incredibly interesting, because it is, but the echos from the past seem to sound a lot louder when heard through the sounds of the last few months of our own timeline. The problems associated with the way Apartheid's power structure proved itself untenable, a flawed and ignorant system based on presumptions of superiority, all rolled up to this one man who was in charge of helping to dismantle the very thing he stood for. The trailer becomes tough to watch when you consider that the answers to our own issues, decades removed from a place that was parodied in a Lethal Weapon sequel, for God's sake, lie within de Klerk's own reflections of a time that has not passed, a time that is very much still here. It's those in power who have the actual power to drastically change things but if we're only willing to say it's a body cam issue or a training issue or something else other than a sweeping change of the way things are done at the highest levels, then we're as deluded as the people who think everything's OK with the status quo. The trailer here tells you everything you need to know about the power of ignorance and what it takes to have real change. Powerful stuff here.
Chameleon Trailer
If you have the means to check out the documentary Reportero, I implore you to do so.
One of the things that leap out at you when you see a documentary like Reportero, or hear about what happens to journalists in places like Russia where corruption runs rampant and dozens of reporters have been killed doing their jobs, is how very dangerous their livelihoods are compared to the challenges faced here in the US. Director Ryan Mullins takes a similar stance in showcasing what it is like for this reporter who works in Africa and has to resort to Bond-like tactics in order to expose the stories that otherwise couldn't be told. This trailer fantastically encapsulates the why, how, when, and huh in explaining why a journalist would have to go to such lengths in pursuit of a story. It's quick and we're not given much to go on but what we do get is an incredible, almost jokey, look at someone who is fighting back against a power structure that, honestly, would probably like him jailed or killed for simply telling the world the secrets that powerful people would like kept secret. We don't get much deeper here than hinting that his work has stirred a lot of unease but, at a minute and twenty-five seconds you make do with what you have and what they have is more than enough to stir the pot.
Match Trailer
This is designed for the stage.
There was little doubt in my mind, and little surprise when I found my suspicions were confirmed, that what we have here is a play that has been, through the sheer force of will, become a film. It's been nominated for a Tony, of all things. Director Stephen Belber, who won my heart simply for his writing the episode "Inches" on Rescue Me, does something fantastic here and that's capturing that sense that what we're seeing here isn't a simulacrum of a moment that we're supposed to believe could have happened, but is a representation of something greater about our humanity when it comes to our past transgressions. It's powerful and it takes a moment to get acclimated to this world before understanding that we're not talking about an interview but something much darker and poignant. This trailer keeps you on unsure footing and I love that. You may not like that this seems like a pretty flimsy open and shut movie about some old codger with a secret past, and it well may be and it's a shame that the Tony nomination, unless I missed something, isn't mentioned whatsoever; it would certainly resonate with the core audience this movie should appeal to. Regardless, I'm left wildly interested in making sure this is one movie I invest some time in seeking out if only to see whether Belber has managed to retain the power of what make the play so resonant with audiences.
The Search for General Tso Trailer
I don't think I've ever had it but this is wildly interesting.
I was young, impressionable, and was going through a rather vigorous Pauly Shore adoration phase. As a patron of the arts, I supported the Weasel with my meager wealth and one of those purchases was his CD which I purchased, literally, two decades ago and, in which, he stated (along with the crowd) that the croissant was not a French creation but one born in the labs of Jack in the Box. Of course, this was preposterous but it had the effect of questioning the entomology of many of the food items we come to accept as belonging to one region or the other. Here, then, is director Ian Cheney who has a thing to say about the origins of General Tso's chicken. I do not know exactly why this trailer is so damn riveting but I'm curious about this plate's history. There is little room for dilly dallying here as the reason why we're all gathered here is established quickly and, just as fast, start getting input from restaurateurs, critics, and the general public. It seems a little chaotic but the subject matter is light and can afford to be a little hasty with its focus.  If there is a misstep here it's that the film's accolades and the festivals where it has played should have led the trailer's narrative. It's just a small bump in an otherwise entertaining preview about a meal that so many people know as readily as they do the words "Kleenex" or "Q-Tips."
Black Mirror/White Christmas Trailer
Never seen an episode. Looks like I might need to clear my schedule. Worth binge watching? Your comments below would be helpful.
Nota bene: If you have any suggestions of trailers to possibly be included in this column, even have a trailer of your own to pitch, please let me know by sending me a note at Christopher_Stipp@yahoo.com or look me up via Twitter at @Stipp
In case you missed them, here are the other trailers we covered at /Film this week:
Dragonheart 3 Trailer – Uh, yeah, no.
Shaun the Sheep Trailer – Looks like this one's for the kiddos.
Da Sweet Blood of Jesus Trailer - I'm not sure what I just saw.
Search Party Trailer - Hmm, I'm listening...Go on...
Vice Trailer – Nope.
Top Five Trailer - Not sure I'm feeling its vibe.
While We're Young Trailer – Genuinely strikes a resonant chord.
Terminator Genisys Trailer - I went in hopeful. I left hopeless.