Disneyland Updates: Star Wars Land To Replace ToonTown? Plus 'Frozen' To Take Over DCA

Thursday morning Disney is expected to announce a large set of changes for Disneyland Parks and resort, including a big investment in Frozen in Disney California Adventure and Disneyland, The Muppets' DCA theatre will be gone for a while, a Cars Land ride replacement and more. And we also get a rumored timeline of where and when to expect Star Wars Land when it comes to Disneyland.
MiceChat has all the inside info, which for now should be considered purely rumor as with Imagineering things are always in flux.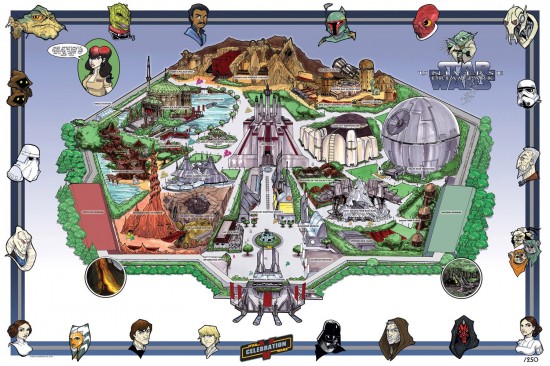 Star Wars Land:  The new rumor is the Tomorrowland retheme has been completely dropped for now and attention has moved to Toontown. According to the new report, Toontown will close in 2016 and construction will begin before that year's end on a new Star Wars themed land in Disneyland. There isn't any more information on this at this time, but if this happens Disney could make an announcement at D23 Expo or Star Wars Celebration, both are taking place in 2015.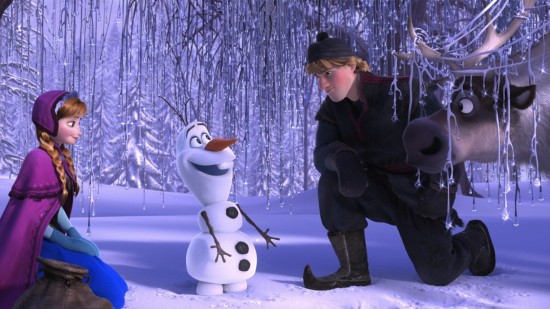 DCA's Hollywood Land Backlot area will be almost completely taken over by Frozen, and will be open to the public beginning on Saturday, December 20th 2014. Most of these additions are not believed to be permanent. 
"For The First Time In Forever; A Musical Sing-Along"
, this
Live Action Musical 
will replace 
MuppetVision 3D
. MuppetVision theater will be rebranded the "Crown Jewel Theater" for the run of the show. MiceAge claims 
if the show tests well with park visitors, the Frozen sing-along might remain in DCA through 2015, and the original MuppetVision will not return to Anaheim until a new Muppet show can be created by Imagineering. While I'm sad to see The Muppets take a rest, I'm anxious to see that attraction get an update. Yes, it was one of the last things Jim Henson worked on, but the computer animation in the 3D show had become very dated. I'm hoping they eventually launch a new Muppet show with a combination of 3D presentation and more in theater animatronic Muppet characters.
Olaf's Snow Fest
 at Stage 17: a snow playground where visitors will be issued a pager so they can build a snowman and play in the snow while you wait to meet Olaf. The stage will employ snow making machines and an industrial strength air conditioning system.
Elsa and Anna Character Meet N Greet:
The
Frozen
stars will now appear in an updated 
Character Close-Up portion of the 
Disney Animation building. "
Frozen's Scandinavian visuals and secondary characters will also take over the building's other lobby spaces."
Freeze The Night:
A
 new "cocktail-fueled dance party" that will replace the Mad T Party. Complete with an Ice Bar. I'm not sure what kind of message this will give children, at least the Mad T Party had a subject/theme with more obvious adult overtones.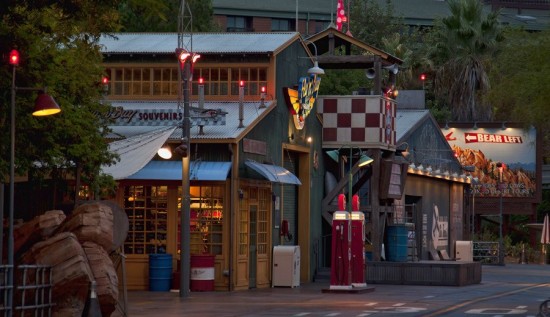 Other Additions/Changes:
Condor Flats in DCA:
 The whole area will receive a cosmetic upgrade and themed makeover "placing the area in an idyllic post-war era and the dawn of jet-age aviation. ... Taste Pilots Grill will close for the winter for a major cosmetic refurbishment, and the entire area will have a newly themed look and feel when Soarin' reopens in May." I've never really liked the super 1990's looking style of this area, and I think giving the whole land a vintage era look will gel better with the Buena Vista Street theme that leads towards the area.
Storybook Land Canal Boats ride in Fantasyland: Imagineers will add a new Frozen vignette into this classic Disneyland attraction. This addition will likely be more permanent than the DCA Frozen upgrades.
Soarin' Over California refurbishment: We've known this for a while but the attraction is getting new 4K digital projectors, a new audio system, and in-theater effects. A new ride film, Soarin' The World will opens at Shanghai Disneyland sometime in 2016 before making its way to Southern California. It will fun to see a new ride film for this attraction and I'm also excited about the upgraded effects they are planning.
Luigi's Flying Tires closure: As we previously reported, Luigi's Flying Tires will be closing, now in February 2015, to be replaced with a new ride called "Luigi's Festival of the Dance" which will allow riders to zip around in WiFi controlled dancing cars. Anything is better than the boring ride that is Luigi's Flying Tires.
Fantasyland Dark Ride Upgrades: All of the Fantasyland dark rides will receive major tech upgrades for the park's 60th anniversary, in line with the fantastic enhancements we recently saw on Alice In Wonderland.