'Walking Dead' Spinoff Gets Two Cast Members And A New Title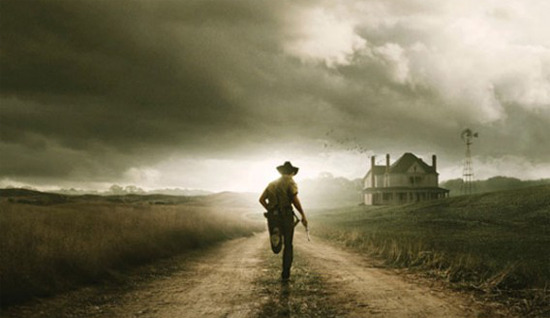 The Walking Dead spinoff is shuffling ahead with two new cast members and a new title. Frank Dillane and Alycia Debnam Carey have just boarded the AMC pilot, which is now going by the name Cobalt.
Co-created by The Walking Dead graphic novel writer Robert Kirkman and Sons of Anarchy writer Dave Erickson, the new series explores "what is going on in the zombie apocalypse in other parts of the world." Adam Davidson is directing the pilot. More details on the new Walking Dead spinoff casting, including character details, after the jump.
As for the new title, Cobalt, your guess is as good as ours. Presumably its significance will be revealed as we get closer to the premiere date, but for now we got nothin'.
Rumor has it the new show will take place in the early days of the zombie apocalypse, but that hasn't yet been confirmed. Meanwhile, the original Walking Dead continues to be a smash hit. This weekend's mid-season finale was its most watched ever, with some 14.8 million viewers.
Dillane (who, yes, is the son of Game of Thrones actor Stephen Dillane) is best known for playing the teenaged Tom Riddle in Harry Potter and the Half-Blood Prince. His upcoming projects include the Ron Howard drama In the Heart of the Sea. Debnam Carey is an Australian actress who made her American film debut this year with Into the Storm. AMC seems to really dig her — she also previously had a role in the AMC pilot Galyntine, which did not move forward.
Shooting on the Walking Dead spinoff a.k.a. Cobalt is expected to begin this month, which means we can probably look forward to meeting the new survivors sometime next year.