Will Ferrell Will Do Shakespeare In New Comedy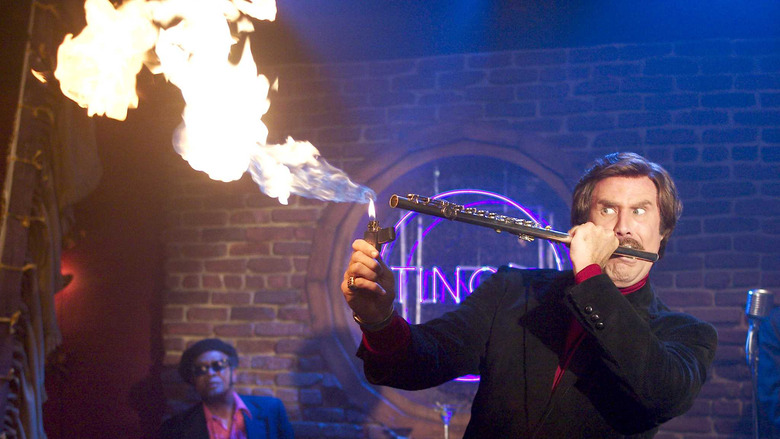 Will Ferrell is taking on Will Shakespeare. But this being Will Ferrell, of course it's not just a straightforward adaptation of Hamlet or Romeo and Juliet. Instead, he's set to star in a comedy about the weird wild world of Shakespearean theater. Hit the jump for all the details on the Will Ferrell Shakespeare comedy. Variety reports Sony has just picked up the untitled Shakespearean comedy pitch to develop as a starring vehicle for Ferrell. Few plot details have been revealed at the moment, but we know it'll follow the goings-on at an intensely competitive Shakespearean theater company. It sounds like ripe material for Ferrell, who previously skewered NASCAR, pairs ice skating, and local news. Just imagine what he could do with a neck ruff and a pair of tights.David Guion and Michael Handelman are writing the Shakespearean comedy script. The pair previously wrote The Ex, Dinner for Schmucks, and this month's Night at the Museum: Secret of the Tomb. Michael De Luca and Jonathan Kadin are overseeing for Sony.
The studio has worked with Ferrell several times before, including on Step Brothers, The Other Guys, and Talladega Nights: The Ballad of Ricky Bobby. Their relationship will also continue with Border Guards, a buddy comedy that reunites Farrell with his Step Brothers co-star John C. Reilly.
Ferrell continues to be in high demand. Ferrell is coming off of The Lego Movie and has several big projects coming up including Get Hard with Kevin Hart, Daddy's Home with his Other Guys co-star Mark Wahlberg, and James Franco's literary adaptation Zeroville. And he's attached to several more including Richard Linklater's Larry's Kidney and the tennis drama Match Maker. On top of all that, he's confirmed he will reprise his role as Mugatu in the next Zoolander, if and when it ever happens.