Jean-Claude Van Damme Co-Starring In 'Kickboxer' Remake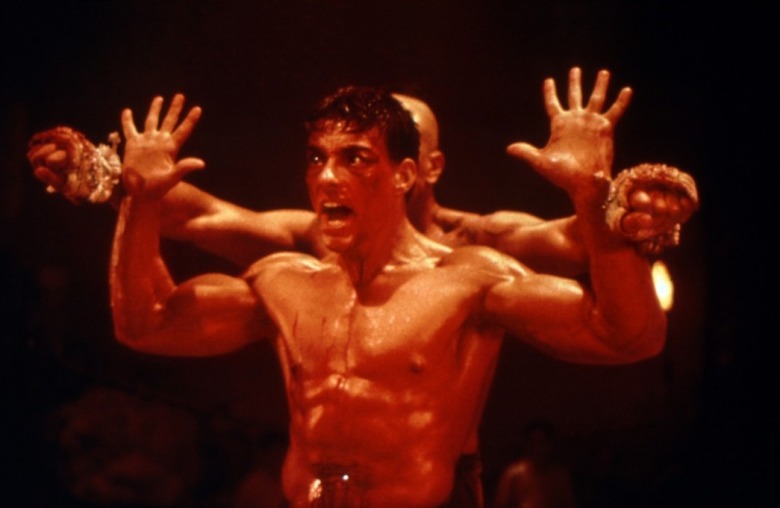 JCVD has become the teacher. Multiple remakes of Jean-Claude Van Damme action movies from the '80s are brewing, and while one doesn't want him, another has embraced the man who generated the audiences to make a remake possible in the first place. Kickboxer is being remade with a new cast, and in the Kickboxer remake Jean-Claude Van Damme will now play the role of the master who teaches martial arts to a promising young student.
THR reports that Van Damme will play a revamped version of Master Chow, originally played by Dennis Chan in the 1989 film that helped propel Van Damme to stardom.
In the remake, JCVD will be teaching the combat arts to Alain Moussi, who has been a stunt performer in films such as X-Men: Days of Future Past, Pompeii, and Brick Mansions. He plays Kurt Sloan, " a talented martial artist who travels to Thailand where he must learn the secrets of the kickboxer to avenge his brother's death at the hands of Tong Po (Dave Bautista)."
Georges St. Pierre, aka Batroc from Captain America: The Winter Soldier, is also in the cast. John Stockwell is directing, and the new Kickboxer begins shooting in New Orleans this week before eventually moving to Thailand. Dimitri Logothetis and Jim McGrath wrote the script.
Producer Ted Field said,
We are so excited to have Kickboxer roll into production and to have JCVD in the role of Master Chow, passing the torch to Alain, to have him lead the franchise to a new generation.
Meanwhile, the writer of that other JCVD remake, Bloodsport, had said there was no place for the action star in the new version. Maybe this will cause a change of heart, assuming that film is even still kicking.