'Avengers: Infinity War' May Shoot In Late 2015; 'Age Of Ultron' Reshoots Set For January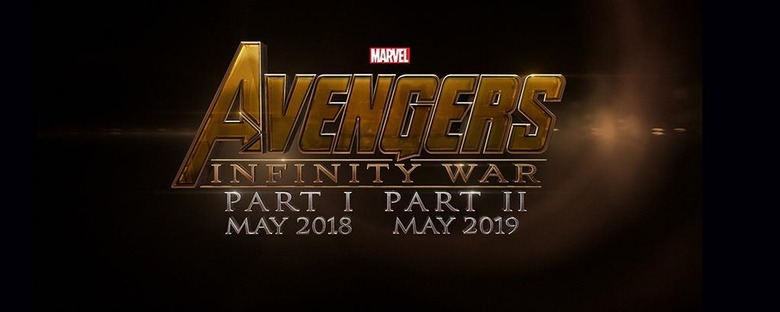 Avengers: Age of Ultron is going back to set for reshoots in January, and that is giving rise to some interesting speculation about where and when we'll see the introduction of some of Marvel's phase three characters. Reshoots are always planned into a Marvel production; the studio finds each film's story and tone in editing even more often than most films do, and the reshoots theoretically also allow each film to fit into Marvel Studio plans that weren't firmed up when production began. So the Age of Ultron reshoots aren't a sign of trouble; they're just how Marvel works.
The reshoots do offer a chance to speculate on what work will be done. We now know the primary cast will reassemble for the new work, with Tom Hiddleston also likely to suit up as Loki. And can we expect either Captain Marvel or Black Panther (or his father) to be cast for these reshoots? Along with that news, there's also a report that the two halves of Avengers: Infinity War will shoot back to back int he UK in late 2015.
Vaz Bamigboye at The Daily Mail reports a couple interesting things. First, that the two halves of Avengers: Infinity War will shoot back to back starting late next year, possibly at Pinewood, where the current film has shot. That's a wild note, since that would put the Infinity War shoot schedule on the calendar almost three years before the release of the first chapter, currently planned for May 4, 2018.
That seems unlikely, but it could be related to contract processes for the cast members, or any number of other factors. We'll wait to see how that plays out. If Infinity War did shoot that early, there would be plenty of time for reshoots.
Speaking of reshoots, the same reports says the Age of Ultron reshoots are set for January, with Chris Hemsworth, Robert Downey Jr., Mark Ruffalo, Jeremy Renner, Paul Bettany, Scarlett Johansson and Tom Hiddleston all contracted to return to London if the producers decide they are needed. The schedule is currently set for a two-week span of reshoots.
Potential spoilers for Age of Ultron follow.
Could those reshoots be the chance for Marvel to introduce someone new? Devin at Badass Digest, who has had a ton of good Marvel info lately, says that the plan has been for Captain America to form a new Avengers team at the end of Age of Ultron. That team would be basically a cameo appearance, but it may also be a great place to introduce Carol Danvers, aka Captain Marvel. If so, we could learn the studio's casting choice for that character very soon.
(We'd wondered if Captain Marvel might show up in Guardians of the Galaxy 2, but James Gunn says he wants to focus on Peter Quill as the lone earthling in the story. Age of Ultron could be a point of introduction for Danvers.)
Additionally, the film reportedly contains a trip to Wakanda, aka the home nation of Black Panther, as part of the plot. That opens up a possibility for appearances from either T'Challa / Black Panther (Chadwick Boseman), or his father T'Chaka. In comics continuity, T'Chaka is killed by Klaw, a character who has been guessed to be the human role played by Andy Serkis, as seen teased in the trailer. That murder happens when Klaw goes to Wakanda to obtain the rare metal vibranium. (Vibranium is what Captain America's shield is made of, and also a metal of great interest to Ultron.) If T'Chaka is already in the film, or added in reshoots, his murder could be the thing that gets his son interested in Cap, setting up the conflict in Civil War.