'Wild Card' First Look: Jason Statham Stars In Remake Of 'Heat' (Not That One)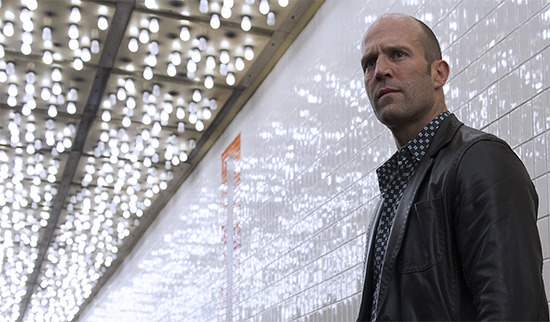 There's a new Jason Statham movie coming, and in the first look at the picture, you'll find that the star looks so much like... Jason Statham. "If it ain't broke, don't fix it" must be the mantra of everyone involved with any film starring the guy. So for the film Wild Card, we see Statham appearing, more or less, as himself. The trick this time is that the movie is a remake of a film called Heat — not the Michael Mann movie, but a mid-'80s Burt Reynolds movie scripted by William Goldman (The Princess Bride, All the President's Men, Marathon Man) based on Goldman's own novel about a bodyguard and gambler who gets into bad stuff with the mob.
In an interesting twist, this film also uses the '80s-era Goldman script, as the author never thought the original turned out all that well. (He's right.) So this is a remake, but one that ditches the typical modern remake playbook.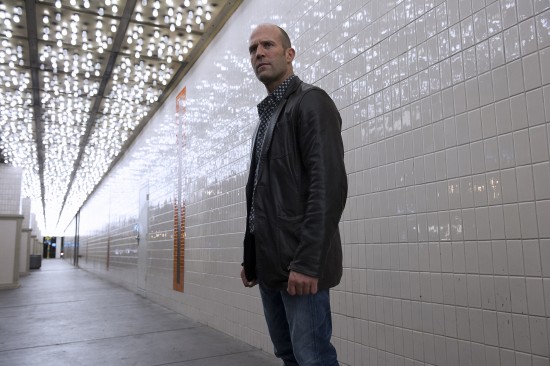 Michael Angarano, Milo Ventimiglia, Dominik García-Lorido, Anne Heche, Sofia Vergara, Jason Alexander, Hope Davis and Stanley Tucci also show up in the film. Simon West directed. (Brian De Palma was once set to direct this, back in 2012, and it's too bad he fell off the project.)
Wild Card will open in theaters and On Demand January 30th, 2015.
Nick Wild (Jason Statham) is a Las Vegas bodyguard with lethal professional skills and a personal gambling problem. When a friend is beaten by a sadistic thug, Nick strikes back, only to find out the thug is the son of a powerful mob boss. Suddenly Nick is plunged into the criminal underworld, chased by enforcers and wanted by the mob. Having raised the stakes, Nick has one last play to change his fortunes...and this time, it's all or nothing. From two-time Academy® Award-winning writer William Goldman (Best Original Screenplay, Butch Cassidy and the Sundance Kid, 1969; Best Adapted Screenplay, All the President's Men, 1976).
Here's a clip from the original version of this story; it's easy to see Statham swapped in for Bort Reynolds, but hopefully it'll all work out a lot better this time.