WTF: Cast Of Josh Trank's 'Fantastic Four' Movie Killed In New 'Punisher' Comic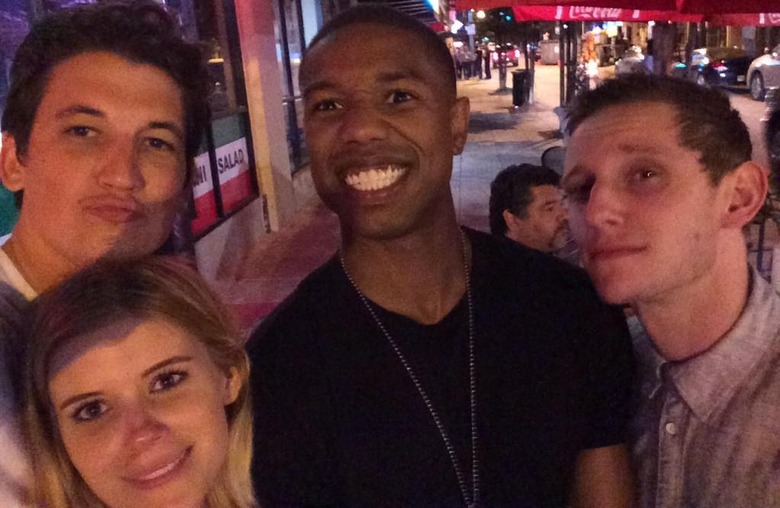 Marvel Comics is having a little fun at the expense of the cast and crew of the new Fantastic Four movie. In the new issue of the current Punisher series, #12, there are frames of three Hollywood actors discussing a new movie by a director with the last name "Trang." They look incredibly similar to Miles Teller, Jamie Bell and Kate Mara. Apparently their friend Michael, who plays a character named Johnny, is running late. And then their building explodes.
Yes, Marvel Comics has killed the cast of Josh Trank's Fantastic Four movie. Check out the panels below.
Thanks to Comic Book Movie for the heads up. Read left to right.
So it seems "Trang," aka Josh Trank, is making a sequel and Mike (obviously Michael B. Jordan) is getting cocky thinking it's going to be about his character, Johnny Storm, aka The Human Torch.
This is hilarious – but kind of messed up. Especially since it comes on the heels of the heads of 20th Century Fox and Disney saying there is no correlation between Marvel canceling the Fantastic Four comic book and Fox's new movie. Even if that's the case, it definitely suggests there's a little bad blood and behind the scenes joking about the two things.
Punisher #12 is now available. It was written by Nathan Edmondson and drawn by Mitchell Gerads. Here's how Marvel describes the story, which kind of explains the Hollywood setting above:
In his absence the City of Angels has been consumed by hellish flames! Can Frank save his adopted home? • The Howling Commandos' trap is sprung! Will Frank take the bait? • Witness the full force of the Howling Commandos!
And here's the movie centric cover: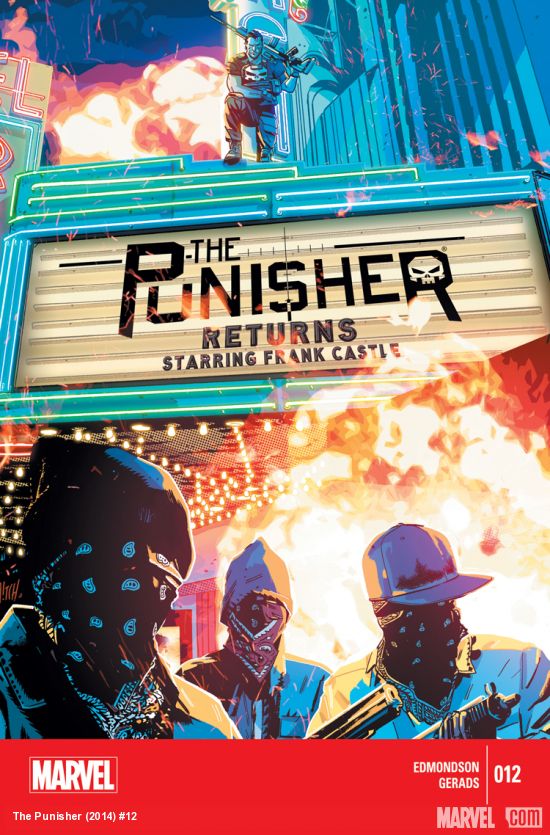 This is mean, but also really funny. I don't think it's vindictive, I think it's just Edmondson playing with the fans a little bit because of all the perceived controversy surrounding the movie and comics. What do you think?