Star Wars Bits: Episode VIII Production Designer, Force Awakens Actress, Rebels Marathon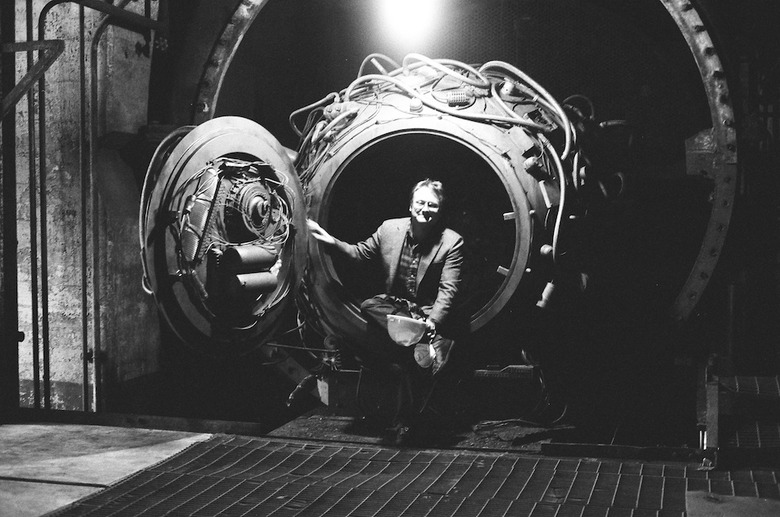 Cool events for The Force Awakens, Episode VIII news and much more in this edition of Star Wars Bits. Below, read about the following.
Oscar-winning production designer Rick Heinrichs has been tapped for Rian Johnson's Star Wars Episode VIII.
Actress Jessica Henwick may appear in Star Wars: The Force Awakens.
Read about two awesome Force Awakens trailer events in Los Angeles and Austin.
Star Wars Rebels will marathon on Disney and Disney XD in December.
See a tease of what's to come on Star Wars Rebels.
A full novelization of Star Wars: The Force Awakens is in the works.
Revenge of the Sith 3D may still be released after The Force Awakens.
Is it possible there's more than one trailer for The Force Awakens?
Check out the pencils for Alex Ross's Star Wars Marvel cover.
What is the biggest challenge for Star Wars: The Force Awakens?
How does a new character in The Force Awakens move?
An article in Variety may have jumped the gun on a key member of the production team for Rian Johnson's (seen above on the set of Looper) Star Wars Episode VIII. It revealed that Rick Heinrichs, the man behind the look of The Big Lebowski, Sleepy Hollow, Pirates of the Caribbean 2 and Captain America: The First Avenger, will work on the film. That would be a pretty awesome get for the Johnson, and also suggest an another worldly look. Very un-Star Wars.
Just when you thought you knew every actor in Star Wars: The Force Awakens, that turns out not to be the case. JediNews found a tweet that suggests this actress, Jessica Henwick, appears in the film.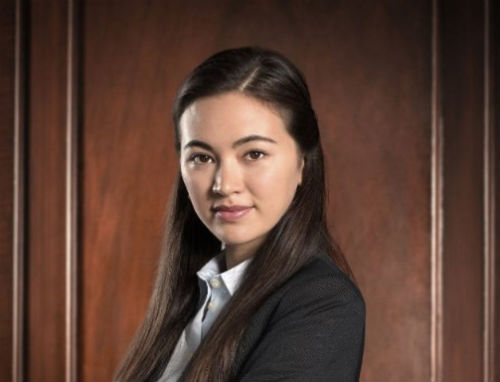 If you don't know her now, you will soon. She's also in Game of Thrones season 5 as "Nymeria Sand."
Live in Los Angeles or Austin? Then you have a chance to attend probably the two coolest Star Wars: The Force Awakens trailer events on Friday. In LA, Disney's flagship El Capitan Theatre is hosting a special 7 a.m. screening of Big Hero 6 for only $10, with free popcorn and soda. Team /Film will be in attendance. In Austin, they have something even cooler. They're going to screen the trailer 17 times, with 2 minute discussions in between each trailer showing. You can't buy tickets but read more about the event here.
In the last Star Wars Bits, we told you that Star Wars Rebels was going on a break until the new year. If you need to catch up, the entire run of the series will marathon three times during December. Here's the info:
Sunday, DECEMBER 7 (5:00-9:30 p.m., ET/PT) – On Disney XD
Friday, DECEMBER 12 (12:30-5:00 p.m., ET/PT) – On Disney XD
Saturday, DECEMBER 13 (11:20 a.m.-3:30 p.m., ET/PT) – On Disney Channel
The latest edition of Rebels Recon discusses this week's Star Wars Rebels, and also has a tease of what's to come in January. Check it out.
Not that it's a surprise but Jedi Bibliothek, via Making Star Wars, has learned someone is writing the official novelization of Star Wars: The Force Awakens. Not a kids book, a full novel. These are great because you usually get a little more insight and backstory than what's in theaters.
A few days ago up in the Bay Area, Attack of the Clones 3D screened as part of a special event for legendary effects guru, Dennis Muren. At the event, Muren confirmed that a 3D conversion of Revenge of the Sith was completed and that he though it might actually get some kind of release after The Force Awakens comes out. Read more about it on Star Wars Underworld.
Purely hypothetical, but Star Wars 7 News has written about the possibility of there being not one, but two teaser trailers for Star Wars: The Force Awakens come Friday. I don't buy it, but anything's possible.
This really doesn't need much more explanation than the tweet says.
Alex Ross-#StarWars #1 cover pencils@headgeek666 @MYGEEKTIME @morrowchris @GeekTyrant pic.twitter.com/O5P1OfigSm

— Sal Abbinanti (@SalAbbinanti) November 25, 2014


Variety has an interesting piece that suggests the biggest challenge for Star Wars The Force Awakens will be getting millennials, people who sort of grew up between the Star Wars films and care more for properties like Harry Potter and The Hunger Games, to care. Read it at the link.
And finally, we end this Star Wars Bits like many before it, with some interesting potential spoiler discussion from Making Star Wars. Proceed with caution.
First, the site writes about some possible concept art of Daisy Ridley's character, Kira, and how she may look at various points in the film. Second, they have a visual to explain how the main new droid of the film moves. It looks a little like R2-D2 but is different, so, you'll have to check it out on the site.