Ridley Scott Won't Direct 'Blade Runner 2,' Which Shoots In 2015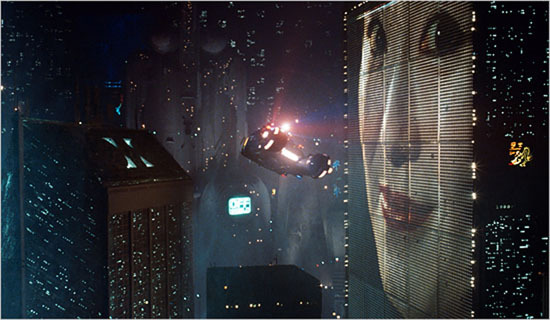 What would a director change do to your interest in more Blade Runner? The prospect of Ridley Scott coming back as director for Blade Runner 2 seemed like one of the only points that stood in the film's favor. Then came Prometheus, and even the idea of Scott directing started to seem not so great. The director has continued to develop Blade Runner 2 alongside a sequel to Prometheus. He has made the films The Counselor (released last year) and Exodus: Gods and Kings, which hits soon, and will shoot The Martian next. So how will he make the sequel in question? Simple: Ridley Scott won't direct Blade Runner 2.
A new director will make Blade Runner 2, and the film is planned to shoot in 2015. As to the question of whether or not Harrison Ford might still show up in the sequel, Scott says to expect the actor, but only for the film's third act, as the movie is about "finding [Deckard]."
Variety talked to Scott as he stumped for attention for Exodus. The subject of Blade Runner 2 naturally came up, and Scott mentioned briefly the work he has done with Hampton Fancher on the script:
We talked at length about what it could be, and came up with a pretty strong three-act storyline, and it all makes sense in terms of how it relates to the first one. Harrison is very much part of this one, but really it's about finding him; he comes in in the third act.
But the interesting bit isn't actually in a quote from Scott, but in a bit of text from Variety:
Per Scott, that Alcon Entertainment production should go before the cameras within the next year, but with someone else directing (he'll produce).
So who will direct? And why would anyone want to step into that role? We'll find out sometime in the future; as yet the identity of the new director is under wraps, if a decision has even been made.
As for the wisdom of making the film, sure, people have spent the last few decades making their own versions of Blade Runner. But why would anyone other than Scott want to take a job that is likely to bring intense and even unfair scrutiny down on the individual in the big chair? Blade Runner was always a film that seemed to exist just fine without a sequel; only Scott returning to direct make any real sense.