'Jupiter Ascending' International Trailer: The Wachowksis' Latest Is Still Coming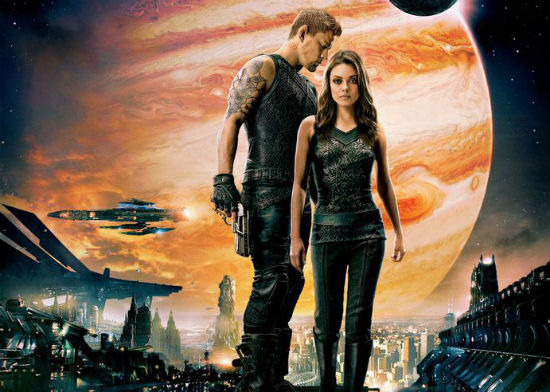 Coming into 2014, Jupiter Ascending was one of my most anticipated films of the year. The combination of sci-fi action and the Wachowskis made it look like all the best parts of The Matrix and Cloud Atlas rolled into one. Then the film was delayed from a summer 2014 release to a spring 2015 release and that anticipation began to wane. Maybe it was delayed because of the effects work, as the studio said, maybe they knew the potentially weird movie would get buried in the summer or maybe it was a bit of both. Either way, the seed of doubt had been planted.
Now, the film is almost here. Jupiter Ascending opens February 6 and I've heard some early buzz it's actually pretty good. That's encouraging, as is this short but sweet new international trailer. Check out the latest Jupiter Ascending trailer below.
Thanks to First Showing for the heads up on the new Jupiter Ascending trailer.
Not a lot of new footage there, but definitely a few shots. Plus I like that this trailer doesn't really get too deep into the story. We get the jist and then it's explosions and ships and good old fashion sci-fi action.
Jupiter Ascending, written and directed by Andy and Lana Wachowski, opens February 6 in the U.S. It stars Channing Tatum, Mila Kunis, Sean Bean, Eddie Redmayne and Douglas Booth. Here's the plot description:
Jupiter Jones (Mila Kunis) was born under a night sky, with signs predicting that she was destined for great things. Now grown, Jupiter dreams of the stars but wakes up to the cold reality of a job cleaning other people's houses and an endless run of bad breaks. Only when Caine (Channing Tatum), a genetically engineered ex-military hunter, arrives on Earth to track her down does Jupiter begin to glimpse the fate that has been waiting for her all along—her genetic signature marks her as next in line for an extraordinary inheritance that could alter the balance of the cosmos.