'The Expendables 4' Will Be R-Rated Says Sylvester Stallone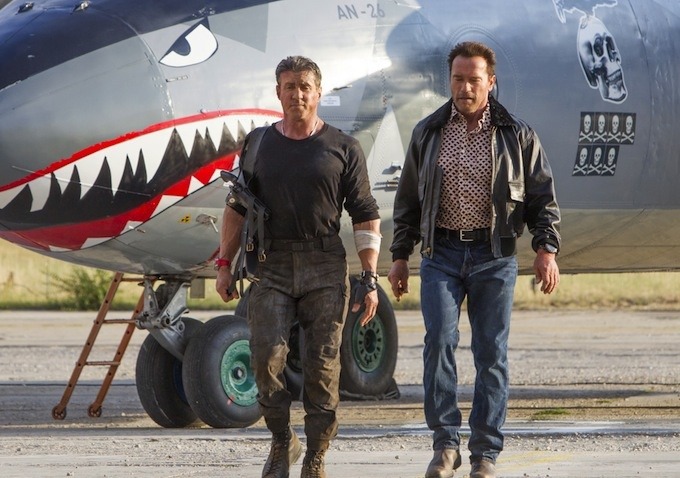 The Expendables series has shown diminishing returns both for fans and execs. The third movie diverted its focus away from the aging action heroes that were the driving force behind the series to begin with, and also fell vicim to pre-release piracy. (The industry is still debating the effect that leak had on the box office.) The Expendables 3 was also PG-13, and the downgraded level of intense action that followed that ratings change wasn't viewed well by fans. Sylvester Stallone seems to get it, however, and says that the attempt to broaden the series' appeal was "a horrible miscalculation" that will be rectified in the future. Will an R-Rated Expendables 4 be the course correct the series needs?
The Expendables 3 hits blu on November 25, with an extended, unrated version on disc. Promoting that release to Crave Online, Stallone said that future films starting with a theoretical The Expendables 4 will be R-rated in theaters.
Absolutely unequivocally yes. I believe it was a horrible miscalculation on everyone's part in trying to reach a wider audience, but in doing such, diminish the violence that the audience expects. I'm quite certain it won't happen again.
A fourth film seems all but assured at this point, but there's nothing set in stone yet. Stallone is asked about ideas such as taking the team back to WWII, and he explains his idea of playing with the formula a bit, even if he probably wouldn't go that far:
I have actually entertained the idea of putting the group into such an unnatural environment that it, in an of itself, creates extra suspense and tension: the "fish out of water" scenario. That environment might not be time travel, but nearly just as jarring.
He also mentions that Antonio Banderas did most of the work for his Expendables 3 character. ("His true personality is naturally dynamic so all I did was say "be yourself and pretend you're a mercenary," and the rest including the dialog was all his.")